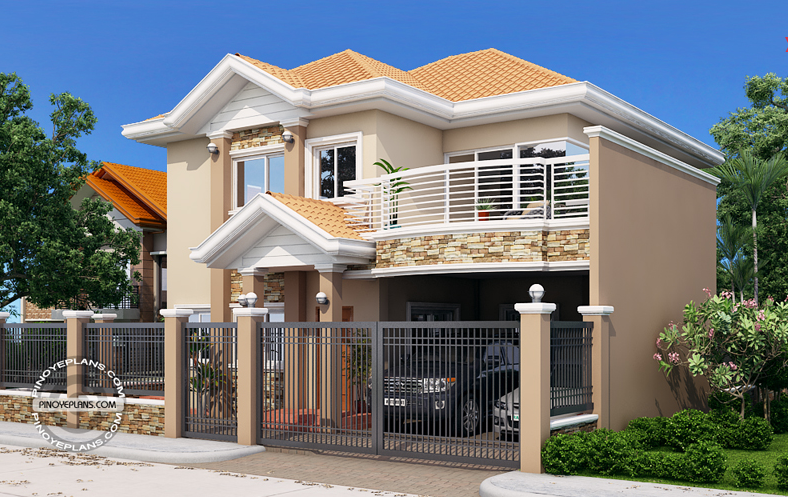 This is an ideal home plan for a large family. This design looks like the combination of two sections. One portion of the house having hip roof while the other having flat roof.
The frontal area consists of a spacious garage which can accommodate a car. The garage is supported by two pillars. There is a balcony provided on the top which is covered by the upper roof.
The roof has grey colored tile design while the walls having white color. The beige color blending of some areas gives a beautiful look to the exterior.
There are two bedrooms provided in the ground floor. Both of them have attached bath facilities. Dressing area is also designed for the hassle free make over. There are separate living spaces are provide here for the guests and family as well.
A kitchen and dining room are in the ground floor with modern amenities. A spacious store room and work are also there in the ground floor. Separate maid room is available in this plan. A verandah is also incorporated at the rear side of the house.
While going to the first floor two bed rooms are also here with attached bath and dressing facilities. Upper living area is also provided in the first floor. In total if you searching for a large home with all facilities this plan can be adopted.
Bedroom: 4
Bathroom: 3
Floor Area: 213 sq.m.
Lot Area: 208 sq.m.
Garage: 2
Source: pinoyeplans.com