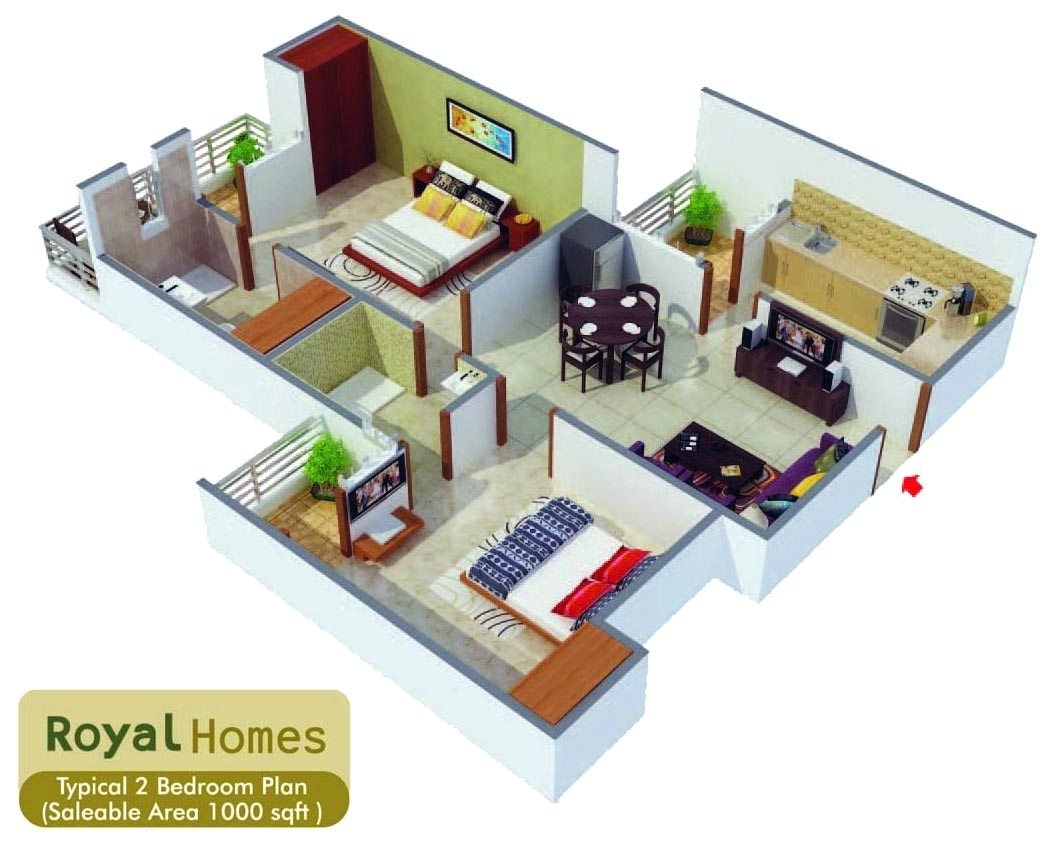 General Details
Total Area : 1000 Square Feet
Total Bedrooms : 2
Type : single floor
Style : Contemporary
Image Credit:luxihome.com
1000 square feet or less home floor plan are better options if you are building woodsy vacation home or a low budget starter house. For your support we are sharing 1000 square feet home plan with 2 bedroom. These plans are styles range widely from rustic cabins and cottages good for weekend time spending place.
This will be just 1000 square feet or less, but even include everything that you need to have comfortable and complete home. We have shared the plans that will make fantastic as well as two bedrooms that are perfect for small families.
Where to Find Small But well-designed house plan
These kinds of homes are easy to maintain thanks to their size. As they are in different exterior styles you will be able to find various choices and you can choose any of them as per your location and selection. Trust us our 1000 square feet home plan with 2 bedroom can make a perfect home for the one who wants to live a simple life.
If even after browsing our website you are getting confused and you need assistance, then we can also help you. So, come to our website and make your home planning easy.