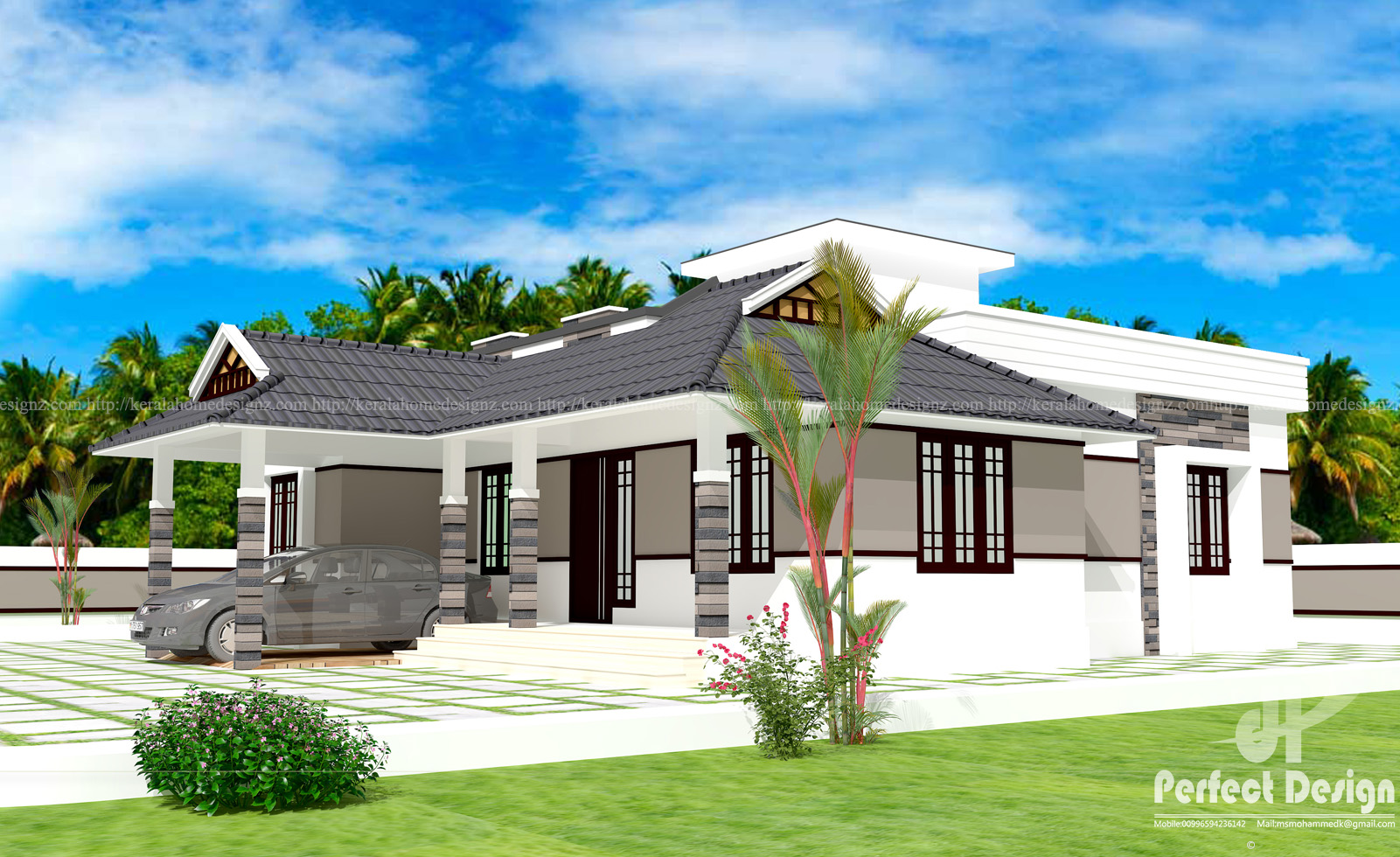 Traditional mix single floor house is one of the most famous house plans among people. This floor plan is designed to accommodate the traditional way of culture.  Under this plan the house is designed to be built in 1086 square feet. In this plan, you get bedroom with attached bathroom, a spacious dining room, living room, kitchen and many more.
General Details
Total Area : 1086 Square Feet (101 square meter)
Total Bedrooms : 2
Type :Single floor
Mail :[email protected]
This plan is well executed by Mohammed kutty
Image Credit:keralahomedesignz.com
Best traditional House Plan
Large floor plans offer more space for family where they can spend time together and enjoy its true. But, there is also no doubt that small and single floor layout is ideal for those people who are going to build their house first time. And among famous single floor plans traditional mix single floor house is famous.
This is high time to make your own house and allow your dream comes true. Just take this traditional mix single floor house, and take best house plan at free of cost.