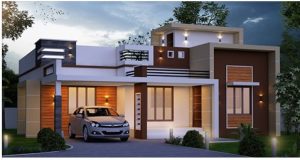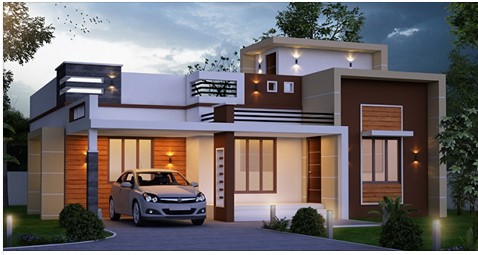 The workers at our company are outstanding, they are totally dedicated to their work. And, this is the reason that we are able to design and build home within the timeframe that we promise from our client and we do really awesome work. If you come to our company you will find various types of designs and layouts that we have prepared after working on numerous custom home designs and large number of people.
This plan is a 1300 square feet single floor house plan, which is the contemporary home design. The plan includes two bedrooms with attached bathrooms. As it is the single floored house, that makes out a real and distinctive home. We have used different kinds of theme and combination to design living room and dining room that give the house a new and charming look. Kitchen area is built in such a way that can along bring satisfaction on your face when you get its first look. We are able to do for this all the credit goes to our creative and hardworking team, who work like a family without caring about time.  We give our 100% hope you get your 100%, however you have imagined about your house.
Style : Contemporary and stylish
Type : Single Floor
Total Area : 1300 Square Feet
Specifications:-
Sit out
Living room
Dining Hall
Bedrooms :2
Bathroom
Kitchen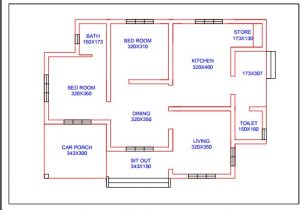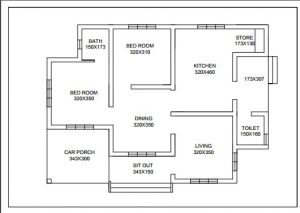 1300 Square Feet Single Floor Contemporary And Stylish Home Design
We are good about home designing and stylish home plan as which it is the total creative solution for the best programmed interior of our homes team. This "1300 Square Feet Single Floor is the Contemporary Home Design" is designed to be built in an estimation It includes two bedrooms with the combination of attached bathrooms seperate. This plan is the single floored which makes out a distinctive and unique home design. The living room and dining room are very well designed and the kitchen area along with work area room are really spacious. This plan is designed in a manner for the modern interior designs. This plan is well executed by  Homes team group.