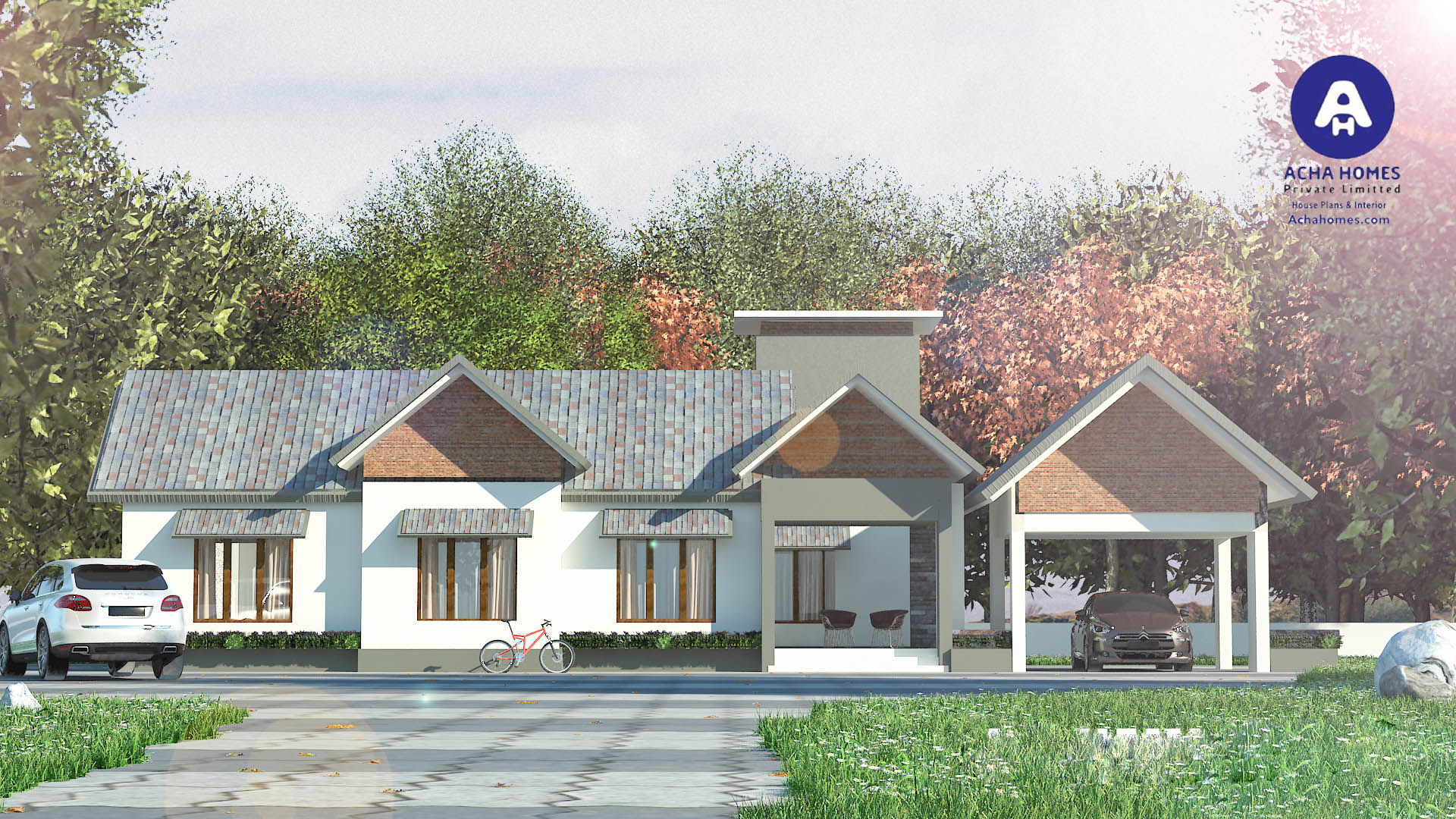 Traditional Home Designs in India
Tradition is what has made us, what we are today. Traditional things are not only beautiful but they also connects us to the nature in true sense.
The same thing applies to the traditional houses. These houses are not only beautiful but they also have an essense of nature that makes these houses great.
When it comes to India, most people prefer the traditional houses than the contempory ones (the scenerio is rapidly changing in past few years though).
Nobody can forget their vacations in their grandparents traditional houses where we were far away from hi-fi gadgets and the intruder technology. These houses seemed super serene and we can never be able to forget their essence.
In this modern world we have options to make our house look like traditional houses. Same we are going to discuss in this article further.But before that lets dive into the basics.
What is a Traditional House in actual?
A tradition house is a type of house that is related to some kind of tradition. That is less influenced by the modernerity and more by tradition.
These houses connect us to the nature that make us calm and serene naturally.
Benefits of Traditional Houses- 
These houses make us serene by spreading peace.
Traditional Houses connect us to the nature.
Traditional houses stand out from modern houses and look beautiful.
Traditional houses reminds us of our precestors.
Traditional Home Plans in India-
There is a good number of ways you can design your house traditionally. But the ways mentioned in this article later on, are the ones that are hand picked or say best. We'll discuss them later on.
Things To Remember-
It would be great to blend your house's design with contemporary and tradition style.
Choose the traditional design for your home that suits best in your Place and it's climate.
These houses have a big importance of Courtyard. So design it carefully.
Traditional Indian Home/House Plan Design Ideas-
These are some of the best traditional house plans in indian style.
Arched Dividers
Arched dividers are the elements that have a very great significance in traditional houses. These elements make your house look more elegant and royal. Arched Dividers are mainly made up of cement or wood.
Intricately Carved Wooden Decor
Wood retains extreme significance in Indian Traditional Houses. They are used almost every place inside the house, especially in the doors. Instriciately carved wooden doors are especially used for welcoming guest. It looks elegant.
These two designs that are being mentioned below are the blend of modern and traditional designs.
Arched Room Dividers
By using arched rooms dividers that divide the dining area from the rest of the space, we can give our modern house a traditional touch.
Modern Interior Courtyards
As we have mentioned earlier, courtyards retains a very great importance in indian traditional houses. If your live in Urban areas you can take sunbath during winter times as well as a courtyard will give your family an open space to live in.
Single Floor Traditional Home Design Ideas-
All the designs we have mentioned above are also the ones that could be applied in a single floor traditional home.
1900 Ft Single Floor Traditional Home Designs-
Arched Room Designer is best suit for a 1900 ft single floor traditional home. Modern Interior Courtyards won't be suitable.
Conclusion-
So these were some of the best traditional home design idea in india. Hope this article was helpful to you.
General Details
Total Area :  1900 Square feet
Total Bedrooms : 4
Type : double Floor
Style : Traditional kerala
Plan Price : As per your requirements
Ground Floor is designed in 1900 Square Feet
Number of Bedrooms : 4
Bathroom Attached : 3
Living Room
Dining Room
Sit out
Car Porch
Kitchen
Store Room 2
Work Area
Plan Package Include
2D Floor Plan
Interior View
Delivery Time:within 3 business working days.For more information  please contact me.
Whatsapp:+918592975786
Mail : achahomes@gmail.com