Beautiful double floor house in Calicut
This is a specially designed house with lots of specialties. The designer perfectly incorporated half curved and flat types of roofs in an impressive way. The wooden framed window designs  and crafted wooden doors leave an additional attraction to the off-white walls. The combination of gray and white makes the building an outstanding construction.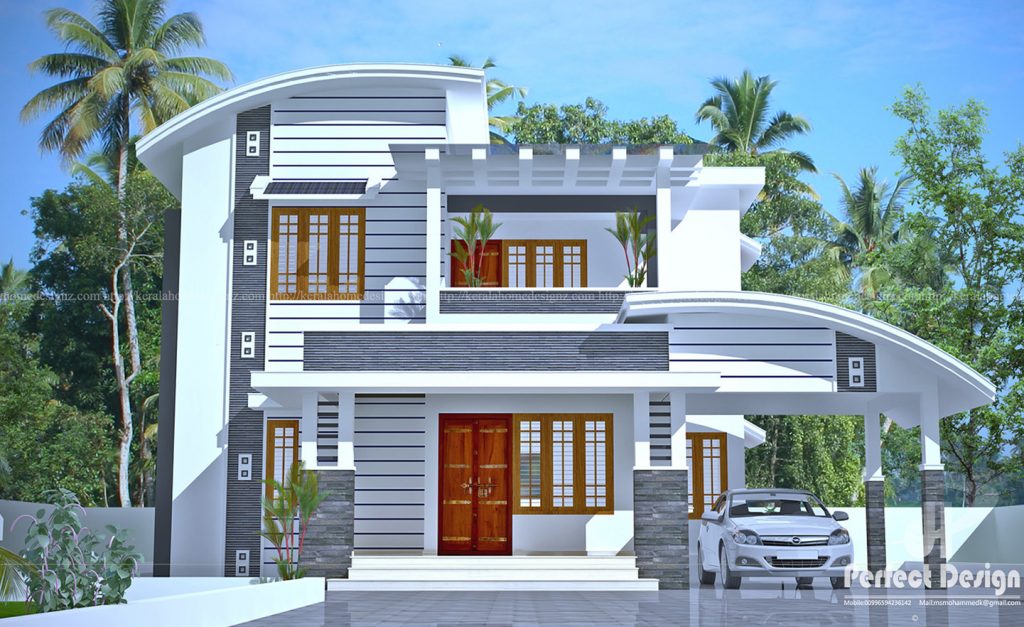 The entire building is constructed in an area of 2140 square feet(199 sq mtrs).The ground floor is equipped with two modern type bedrooms  with attached bath facility .Separate dressing areas provided in bedrooms for additional comfort. The kitchen is well spacious and designed in modern type. Stair to the first floor is arranged in dining room. Spacious sit out , Living room,work area and a car porch also arranged in the ground floor. The first floor is also equipped with two bedrooms which have all the facilities of the ground floor bedrooms. The upper living room opens to the balcony which gives a panoramic view of the outside. The estimated construction cost comes around 32 Lakhs.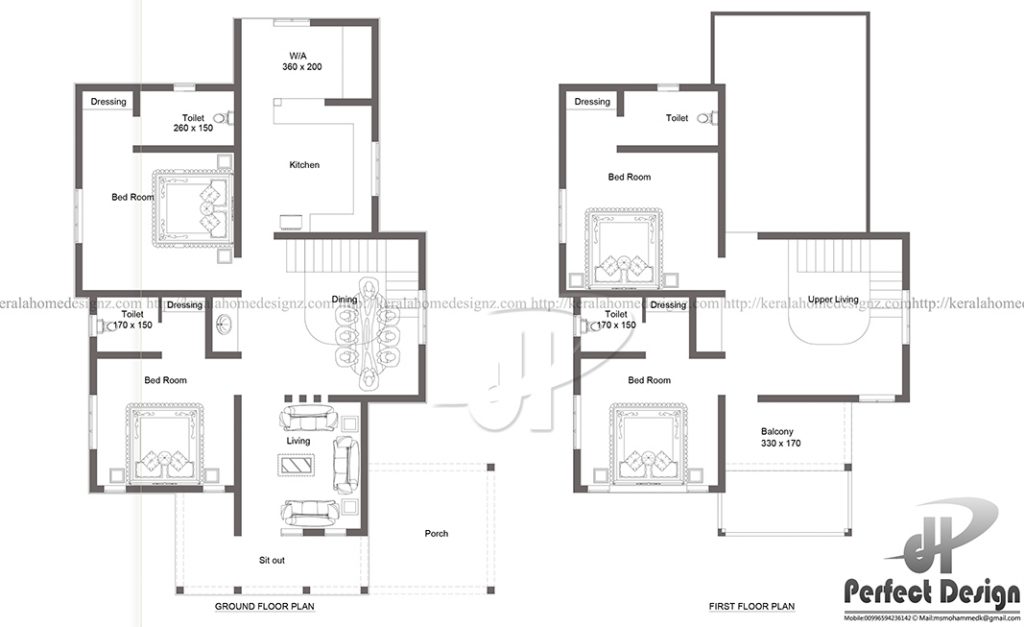 General Details
Total Area : 2140 Square Feet (199 square meter)
Total Bedrooms : 4
Type :Double floor
Mail :perfecthomedesignz@gmail.com
This plan is well executed by Mohammed kutty
Image Credit:keralahomedesignz.com