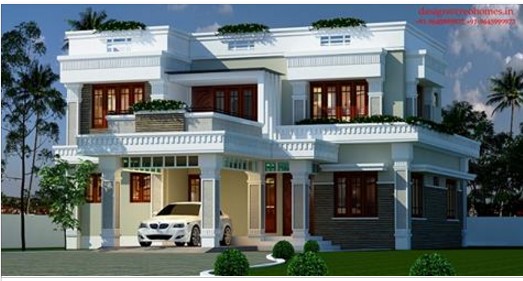 Image credit:creohomes.in
General Details
Total Area : 2248 Square Feet
Total Bedrooms : 4
Type : Double Floor
Style : Modern
Construction Cost : 45 Lac's
Ground Floor is designed in 1428 Square Feet
Bedrooms : 2
Bathroom Attached : 2
Living Room
Dining Room
Sit out
Kitchen
Work Area
First Floor is designed in 820 Square Feet
Number of Bedrooms : 2
Bathroom Attached : 2
Family Living
Balcony
Open Terrace
2248 Square Feet double Floor modern Home Design
As a dedicated builder we turn out not only be the contractor of choice, but also a partner during and after the process of the project completion. Here, at our company the committed adherence to budgeted cost and work ethics is abundant. We are following a stringentprocess to deliver home development projects from concept to completion. With our strict and diverse operating structure our company is actively organizing various development plans and offer people numerous investment process. And, because of it we have constructed excellent place to reside a nice living location for our client.  As we have huge numbers of client who have given us 5 start and nice review we love to share with you the passionate enthusiasm if you are looking for home building service. Under this 2248 square feet double floor modern home design you will get designed and modern theme in your living room, dining room, kitchen as many more.
We would like to help you in designing and building your home, and to take you just need to call us or visit once and there after we take the whole responsibility. This is sure that you will get your home in nominal cost with us.
This plan is well executed by creo homes pvt Ltd in kerala .