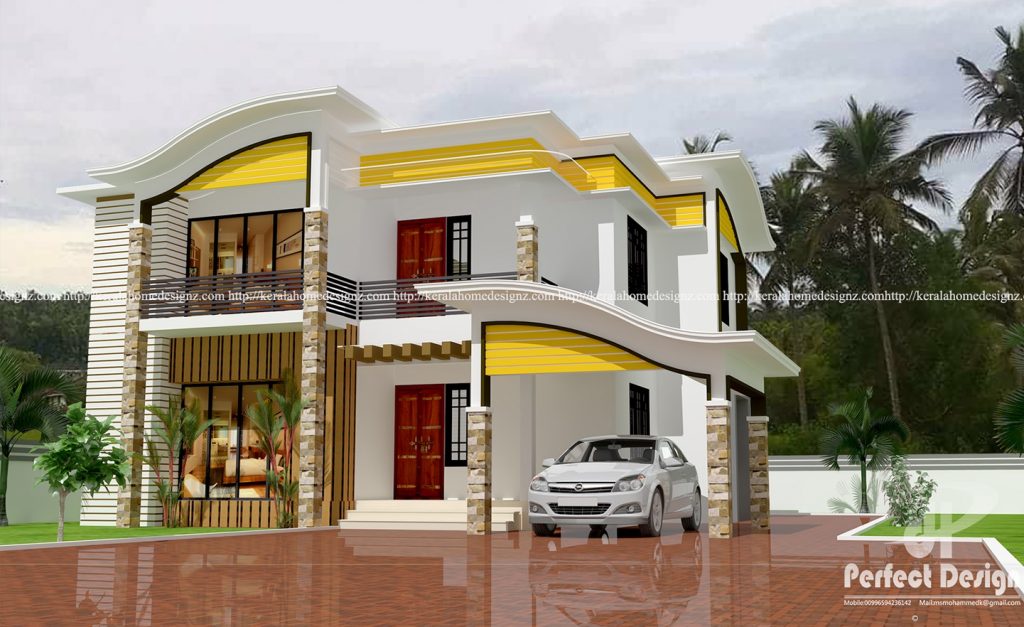 General Details
Total Area : 1730 Square Feet
Total Bedrooms : 4
Type :Double floor
Style : Modern
4 Bedroom Beautiful Contemporary Home
The 4 Bedroom beautiful contemporary home plan is designed in a wonderful way that gives your home a perfect look.  This home plan is to be built in 1730 square feet.  Under the plan you get a complete way to design and build your home.
The design of kitchen is very nice every feature is included in given space. We understand that the hall or dining is an important part of any house as this is taken on front. If you have a big family then this is just for you because with this you get well designed 4 bedrooms with attached bathroom.
           How to Reduce House Construction Cost
Apart from mandatory part of house like bedroom, bathroom, living room and kitchen we have also included work area upper living and many more. Our 4 Bedroom beautiful contemporary home plan includes all latest designs.
Even you have any design or layout in your mind then you can share with us. But this is important to know that we provide these house plans just to share, we don't take any charge for this. So, reduce your construction cost take our amazing house plans and select the design that suited you best.This plan is well executed by Mohammed kutty
Image Credit:keralahomedesignz.com