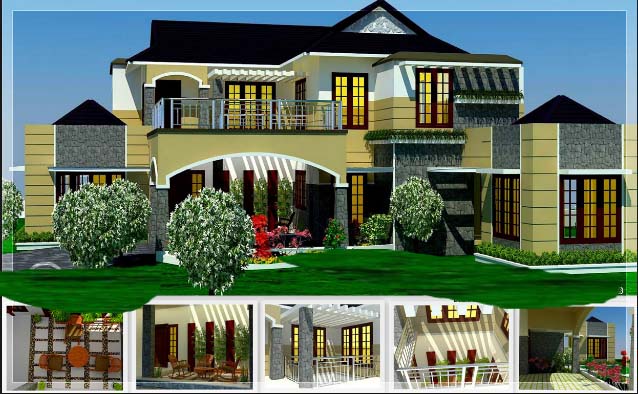 The 5 bedroom luxury home in 3000 Sq. Feet is one of the best house plans that we have shared till today. The plans are designed in such a way that it offers some space for every one so that everyone in the family his or her own space as well as privacy. As the house under the plan is larger size but they are not too big and also not too small to manage or maintain. We can say that with this plan you get a sweet spot of large enough to feel spacious and also luxurious.
General Details
Total Area : 3000 Square Feet
Total Bedrooms : 5
Type : Double Floor
Style : Contemporary
Get Your Family Need Here
Even your family is big or it is small the size of home can more than accommodate. The 5 bedroom luxury home in 3000 Square Feetcovers a formal dining room, a breakfast nook, laundry room and an office as well.
So complete your searches here try our new and latest bedroom luxury home in 3000 Square Feet plan and make your dream house. In house plans 2900 square fee, so there will be plenty of space for storage, actually with this if you build your home you will never need to get worry.