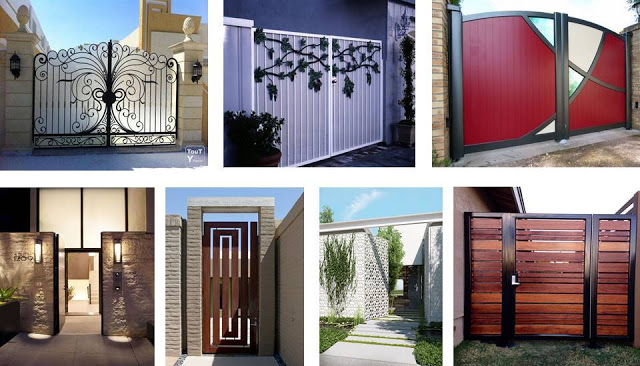 As we know that apart from providing security and privacy, gates add aesthetic appearance to the exterior of your house. Even the design of your house is not so nice but an awesome gate style can give an extra look that will be very special and makes your yard stand out from the rest. With collection of our design plans you can take any of them 7 awesome gate style that you'll love.
                                                All Aspects of Entryway Design and Installation
We are proud to offer years of experience on gate style, browse our site to get detail of all aspects of entryway design and installation. We have tried to include various style so that it can match with the look of different house. Our plan is the detail information about how to build the entry of your home in right way. Just have look in our wide variety of designs, and find the perfect look to fit your style with the 7 awesome gate style that you'll love.
Image Source:decourunits.com