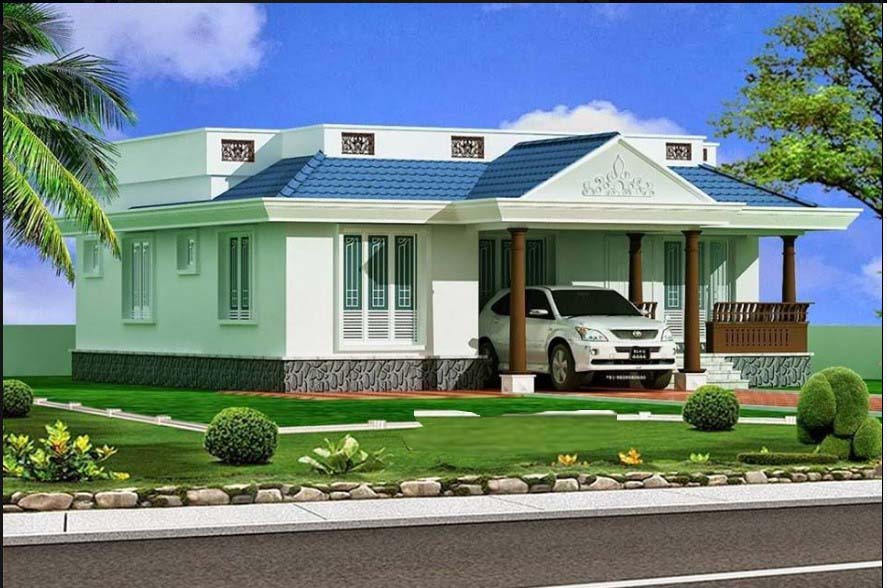 General Details
Total Area : 800 Square Feet
Total Bedrooms : 2
Type : single Floor
Style : Modern
Our home construction company has been founded by a group of expert professional to serve people. At the time of establishment our company was a group of members but today we are comprised of huge numbers of builders, designers in India. Because of the support of our team we are providing top level home building company. We believe to build thoughtfully designed homes from basic to most luxurious home plans. So, we would like to invite to have look in our home design plans and select the home plan that suits you best.
For taking our homes and experience you do not need to expend a lot of money or out of your budget as most of home plans are affordable. One of our approximate cost seven lakhs modern home plan built in 800 square feet is very good example for you. This home plans include living room, dining room, store room, kitchen, car porch and two bedrooms attached with bathrooms. This is single floor plan with every facility that a standard home should have. Build your home you just decide your budget and we will make best home for you, and the design will be enough nice to make your satisfied.