Your living room is the most lived in room you or anyone at your house devotes more time into. It serves you leisure when you are full of play, it serves you companionship when you are in grieve and want to lay, in all it serves you memories to make all day. Your living room is the centre magnetism of your house that people have eyes on. So come let's make this living room worth living into as we are here up with some ideas to decorate your living room look bigger while we adorn it with wallpaper.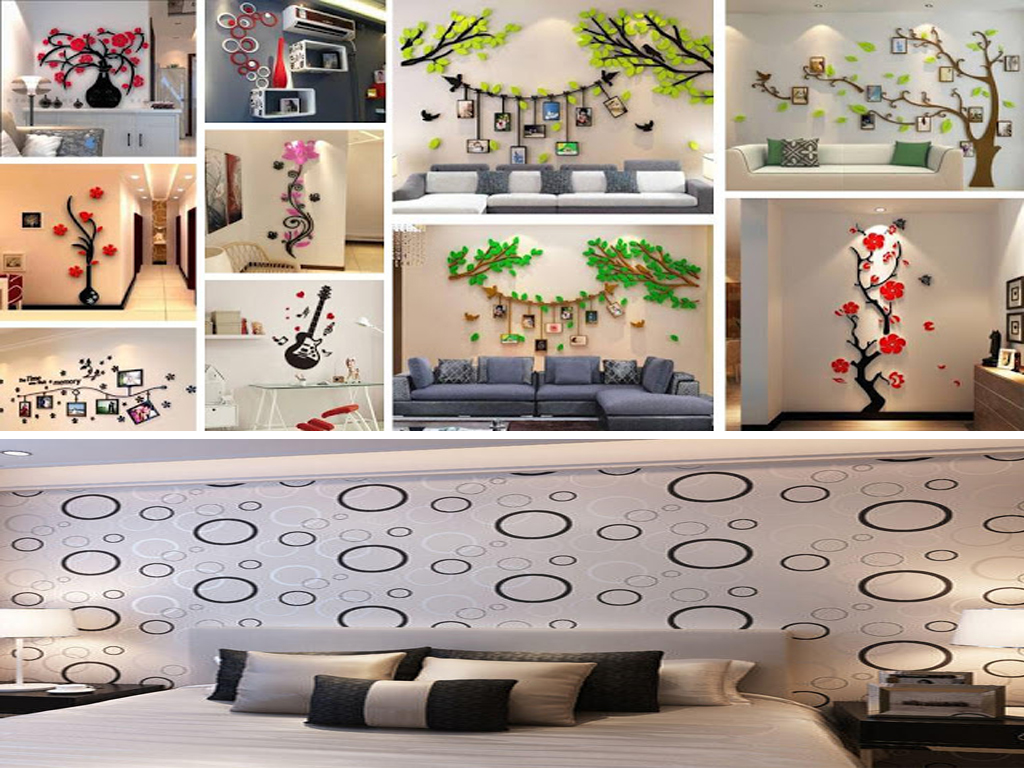 Here's 10 best ways to fool everyone's eye and make a room look big as people are in love with the idea of fabulous wallpaper but afraid to pick them as they are confused with this whole nine yards thing of choosing a wallpaper for themselves. So take a step forward peep into this article and explore big:
Flooring is the most over looked thing when it comes to a room. Keeping your floor look good also adds vitality to the good looks of the room. Contrasting your floor with wallpaper will serve you grandeur. As this is the most blunder people often don't look into. If you style your living room wallpaper keeping in mind flooring too then it will prove beneficial to you as well as your living room too.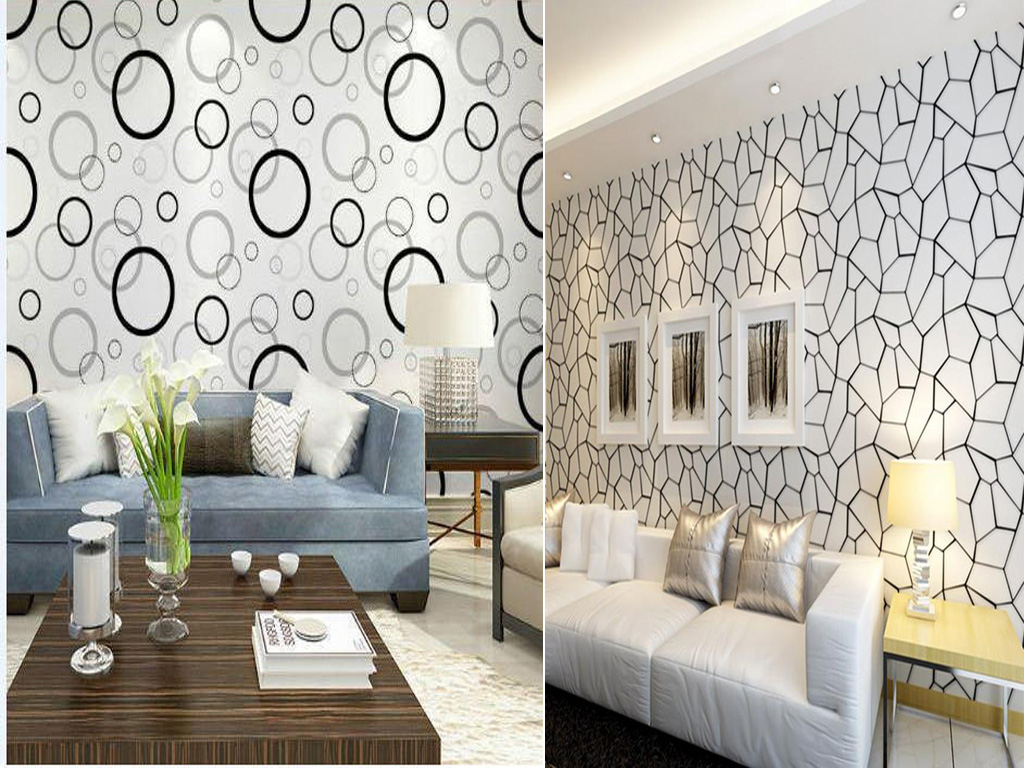 Wallpapers and wall murals are a fun and creative way to style a room and when these both are together then what more could you get for your room décor, as the living room wallpaper will look so real that it'll leave your house guests marveling for hours. So, upgrade your home decor with stylish mural wallpaper – in any style you like for your living room. But remember too much of mural wallpaper can also give the impression of being awful.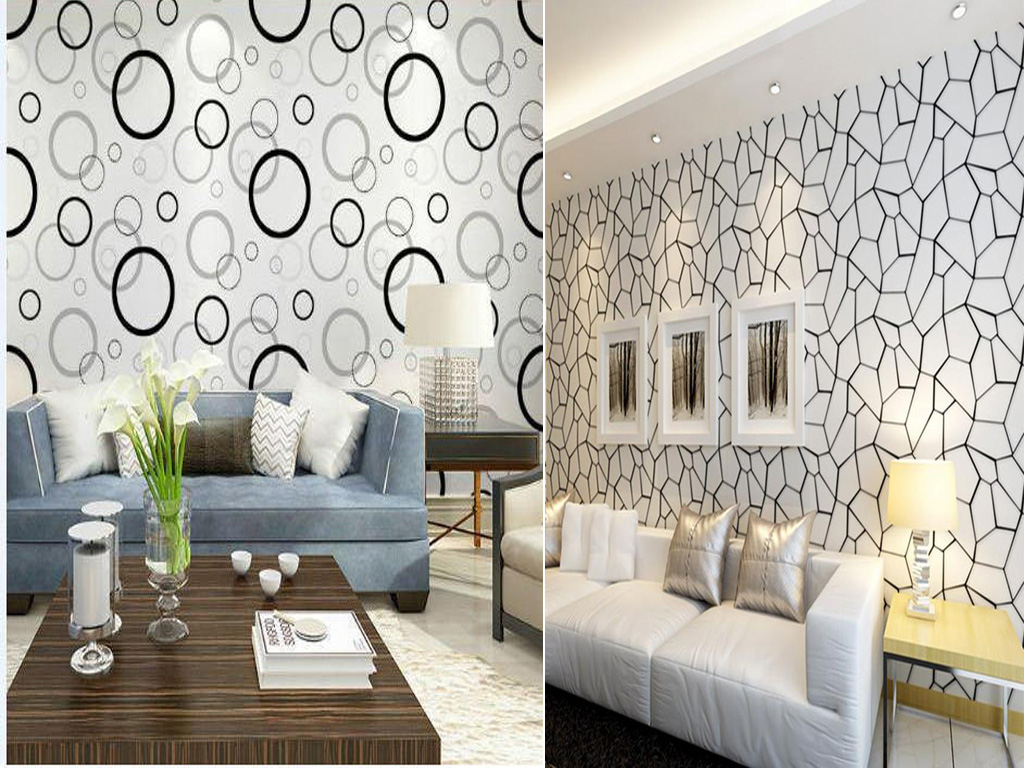 A one wall  design isn't a new concept but it has a lot of benefits  such as gives you more space to your living room and more space to show you creativeness on single wall. It isn't trendy nor is it outmoded to suit your home décor.
Wallpapers could be selected in accordance with the most vivid and interesting fashion trends. Design your living room so that it could be unique and original by adding 3D wallpaper which makes your living room bigger and roomy.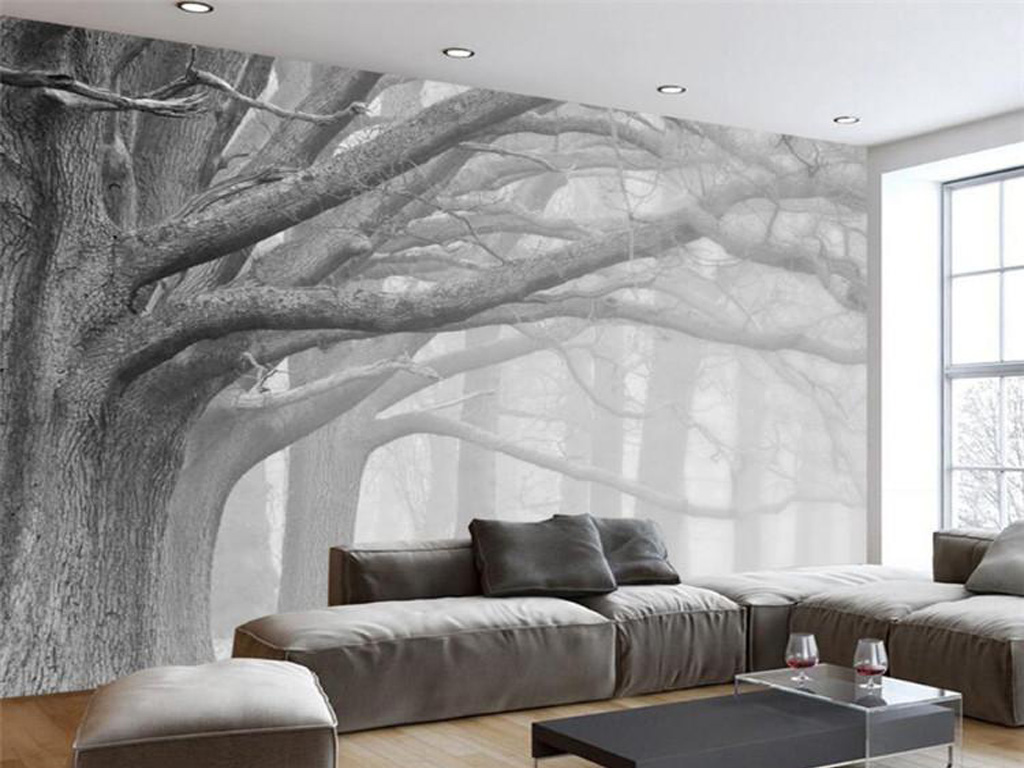 Create illusion of spaciousness
This is one of the most important ways to maintain a sense of spaciousness in your living room as it demands ample light, keeping less and fragile furniture and most important to keep the couch as presentable as possible. Use smart furniture. Choose neutral and light colors as light colors give a great illusion of organized space and it can make your room look bigger. Accompanied by furniture that adds to the spark of living room choose your wallpaper accordingly.
Use mirror to make it big
A wall mirror has lot to do with your living room. It adds on beauty plus adds up a bit of area to your room. Buy a simple yet classy mirror to enhance the look of your living room. You could also search for better mirror trends in a living room. As you know, mirror is just a reflection, so beauty of the mirror lies in your living room only. A wall mirror therefore can make your living room look more welcoming, adding grace and charm what a living room desires. Moreover, putting up a mirror on your wall will also make it look more spacious.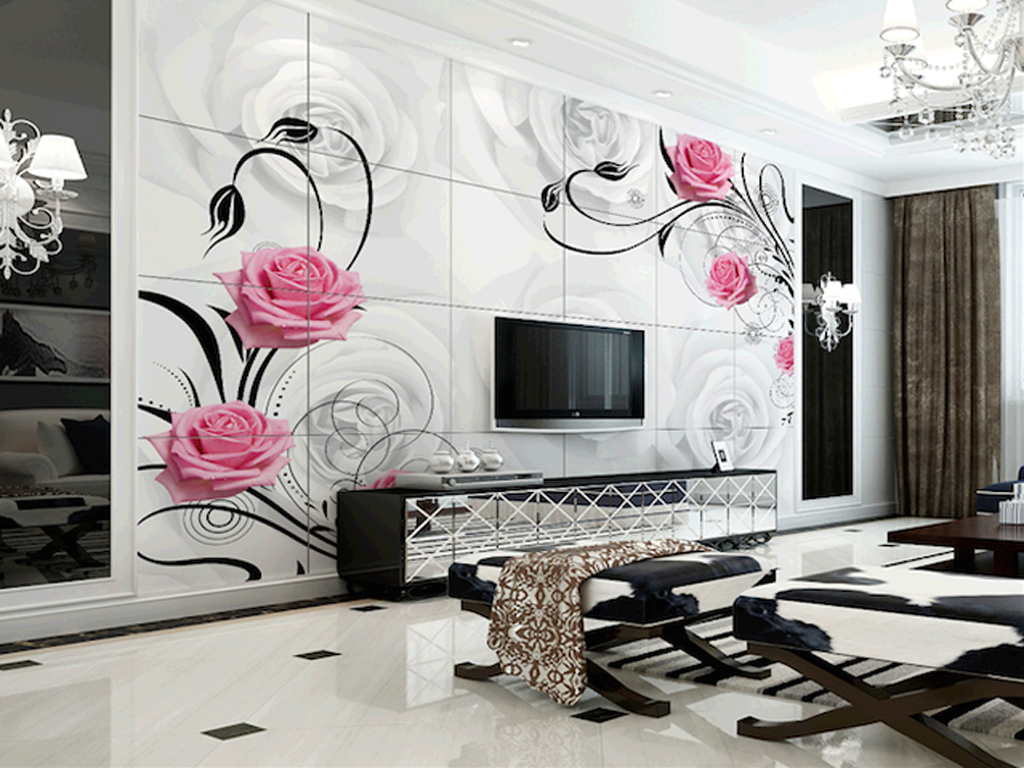 Accompany wallpaper with light paint
Whatever your decorating style, there is a gorgeous wall cover to match it with your home decor ideas. And so does these wallpapers with paint serves you. If you contrast your wallpaper with paint on the other walls keeping it look simple yet fashionable wallpaper it will do wonders to your living room. Use wallpaper and paint both to add a mixture of colour and texture for your living room and create a personal style statement by adding trendy ideas to your living room.
Wallpapers adds ambience to your room while choosing a wallpaper choose the one that fits best with everyone's personality as different people could relate to the wallpaper in different ways.  As it could be the creative and unexpected way to show your personality out to the people. And let different people discover different traits of your personality in different spheres of life.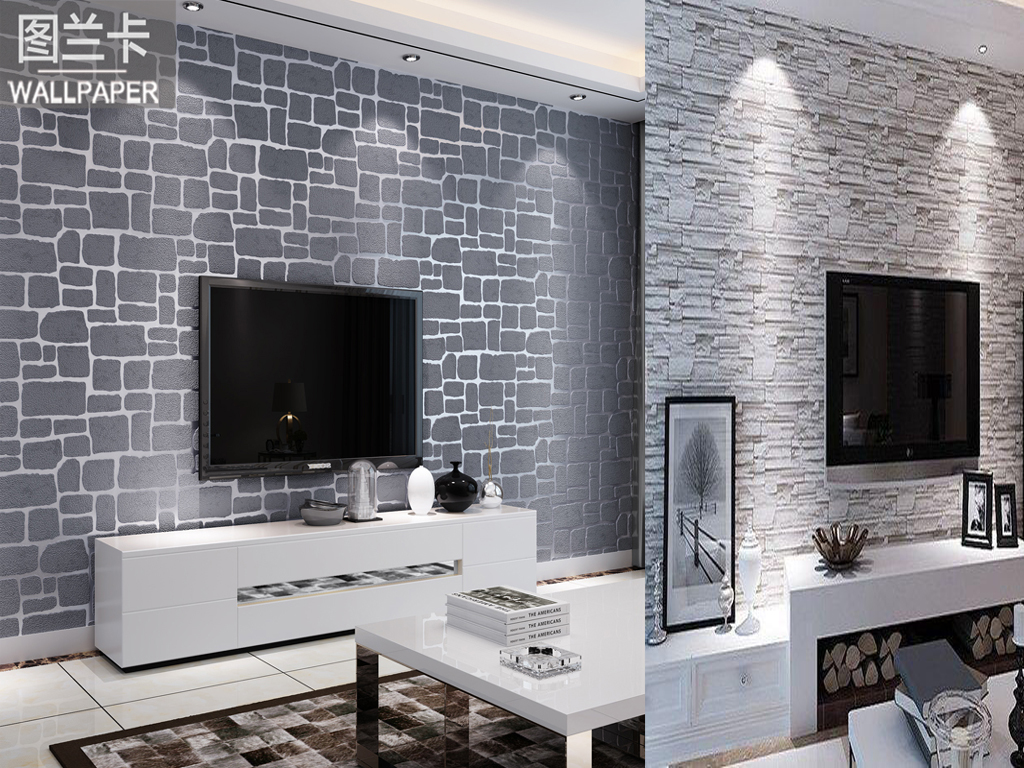 Wallpaper with smaller designs
Wallpaper is an elegant yet clever option for beautifying your home. For decorating ideas there's a lot from nature to geometrics, wild and unflappable wallpaper ideas which are a great way to jazz up a small room look spacious.
Choose floral wallpaper that adds delicacy to your living room with white base as white enhances the contrast and make your space look big. Floral wallpaper provides an eye catchy and attractive designs which could be a style statement for your home décor. But don't go for floral mural's which are huge and takes up ample space making your room look petite.
All that concludes is keep the wallpaper in room as simple as possible to make it look classy and apt in the picture. As the more you try to introduce spanking new stuff the more mayhem you create. More the unsophisticated the living room is the more it adds to the aura of the room. Dress up your walls with the latest wallpapers with wide variety available. Wallpapers set the backdrop to everything else that you do in the living area so be careful while you choose and put your creativity on show. As we all know that nothing could be more satisfying than designing and creating your own house by letting in your heart and soul into it.If you need wallpaper in wholesale price please contact on following details.
For All Kinds Of Wallpaper/Wall-Covering at wholesale Price Guaranteed
call now 9810129384