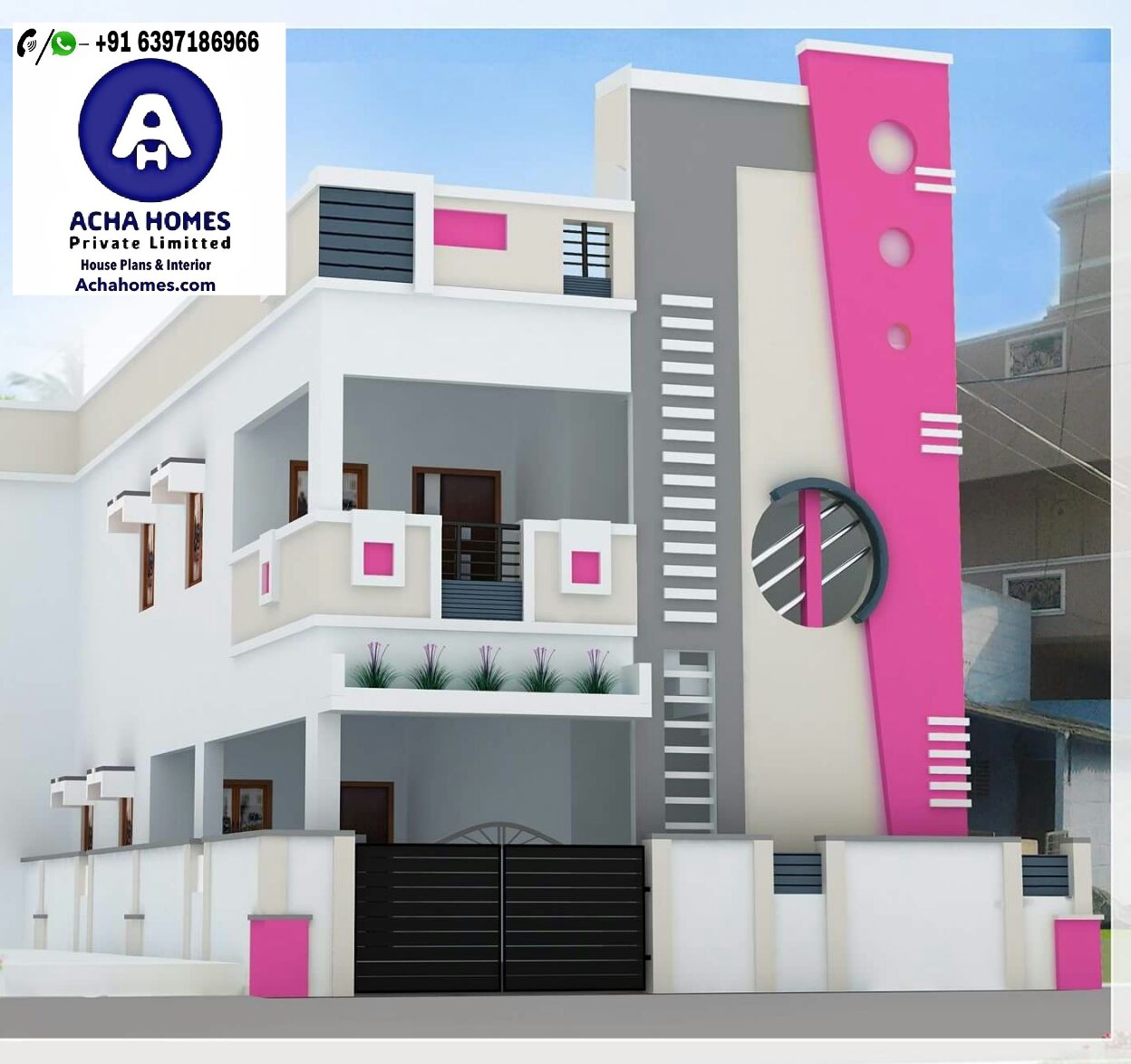 Houses are never built in one day. It requires a series of decisions to make, selecting the suitable surrounding, followed by an expert planning and execution and then when you finally have your home, the process of designing it's interiors begin and what not hustle and bustle starts. Exhausting, right?  Now what if we assure you that we will take care of the perfect surrounding you need, we will provide you with the best of planning for your home and execute it in the best way possible by support of our team of experts? Sounds Perfect, right? Find your suitable house as per your requirements under our assistance. We create plans for all your different requirements and wishes.
General Details
Total Area : 896 Square Feet (28 FEET BY 32 feet)
Total Bedrooms : 3
Type : double Floor
Style : Modern
Plan sale Price : As per your requirements
Plan Package Include
3D Elevation
Interior View
Delivery Time:within 5 business working days.For more information  please contact me.
Whatsapp:+918592975786
Mail : achahomes@gmail.com
Our House Plan is designed for a 28 by 32 Square Feet Plot. that not only provides you a heaven like space on the outside but also takes you a step closure to an efficient  living. It will surely quench your thirst of a calm living. 28 by 32 square feet is the perfect area for an innovative exquisite house.
Sections of the House Plan:  This type  of house is designed with the aim of reducing the ecological footprint. Large houses takes away the beauty of living among large number of people while 3bhk house plan helps one to keep awake that social animal that every man has within him. The idea of our House Plan is to promote and ensure a sustainable living. Our special House Plan comprises of an attractive set of three spacious bedrooms with three attached bathrooms, one kitchen, a drawing room, a lobby and  an efficient balcony. Such comfortable home has all the makings of a charming space. Every corner of such a construction gives the feel of a contemporary lifestyle.
What can be the cost of such well  planned house? An amalgamation of a comforting yet economical, lifestyle, such a dream house comes at the cost price of Rupees 32 lakhs. Get ready to blend yourself in a place of serenity, priced at just 32 lakhs. A 3bhk house is considered an ideal house for both a nuclear as well as a joint family as 'the secret of happiness, you see, is not found in seeking more, but in developing the capacity to enjoy less.'