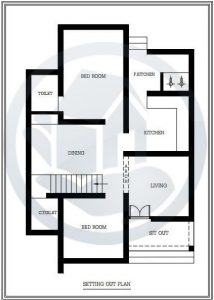 The philosophy of our work is great that is to give priority to everlasting and it is bonded with emotional thinking. We just try to convert your imaginations with the help of material gains and translate into ever smiling face. We have huge number of satisfied customers and we think that is our real investment for the coming future. As we know that the advancement of liberalization has changed the concept of better living totally and the new generation is exposing the ways to life from all over the world. And as the output we have completed to adapt the changing ways and demands.
Here, our group is striving to cater to these changing demands by taking in new technique. Our core values are our business philosophy that is the honesty and building everlasting relationship and to make it continuous we are totally dedicated.  Take the service that is top builder as we are and we believe to deliver better and more that we have promised. We do so because we are just working to bring the smile on your face. And this modern house design have everything that everyone like such as dining room and family sitting room, living room, sit out, work area, store area and many more.
General Details
Type : Single floor
Total Bedrooms : 2
Style : beautiful
:Given home facilities in this modern house plan
Dining room and family sitting room
Bedroom and bathroom
Common toilet
Kitchen
Store Area
Work Area
Car Porch
Sit Out
Living room
If you are Architect, Engineer or Interior designer, you can send your works to plan achahomes@gmail.com we will publish on our website, Its really free of cost.