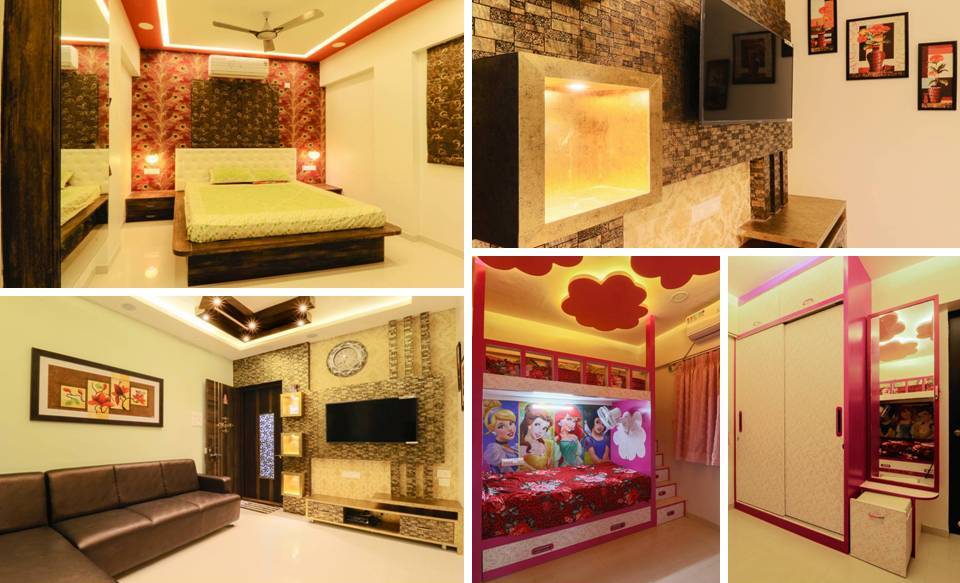 Interior furniture design of an apartment is slightly different from that of home. We have to use every inches systematically for the maximum use of the space. The same time it must be attractive too.
The white floor is nicely matching with the dark chairs. Television is fixed on the designed wall. Modern art picture is fixed on the wall for additional charm.
In another design the wall and the chairs are in white. The lighting system is modern type and is eye catching.
Adorn your kid's room with cartoon characters. It will keep them happy always. The cot can be made double decker for saving of space. Here the kid's cot is arranged beside the stair .This provides maximum space inside. A small open rack is provided on the top of the cot to keep the belongings. Wall fan is also fixed for cooling.
Pooja room is very attractive and less space consuming. It is made of wood and the crafted work gives an authentic look.
The interior can be made outstanding by the lighting system .Lamps are provided on the designs of the roof. It gives a soothing effect of light. Designed glass doors used for wooden wardrobe. The art and the color combination add a stylish touch to the entire interior.
Image source:decourunits.com