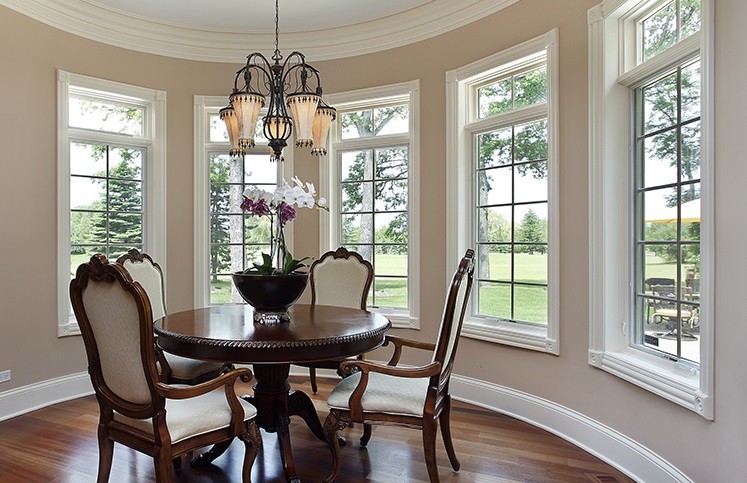 Windows are a necessity for any home or office space. They let in light, provide a window into the great outdoors, and improve both the design and functionality of a space.
For residents of Edmonton, AB, windows are an important consideration, having to sustain sometimes harsh weather conditions while flawlessly functioning for years.
The Right Windows Can:
Insulate your office or home

Keep out harsh elements such as wind, ice, snow and wind

Provide a useful visual into the outdoors  

Provide ventilation

Let in light

And more…
But not all windows are created equally. In fact, the market is flooded with an endless selection of brands, styles, designs and associated features to choose from. This can make it difficult for home and business owners to know what and where to buy Edmonton windows from.
But it's not just the "type" or "brand" of the window that is important. Where you buy them from can have a big impact on price, experience, warranties, installation, support and more.
This guide, put together by the pros at Window Mart, will help residents of Edmonton and surrounding areas learn about how to "vet" out the right windows provider and find the perfect solution for their situation and needs.
Not sure if it's time to replace your windows just yet? Check out this guide from our friends at HGTV Canada to learn more.
Why Does Where you Buy Windows Matter?
Like any element of your home, windows too are prone to wear and tear over the years. They can degrade due to weather conditions, settling of your home, and more.
Or perhaps your needs have changed with a new remodeling initiative.
No matter the reason, from an upgrade to replacement, or for new construction, finding the best place to buy windows next time you're in the market can be a challenge.
We all know the usual: big box stores like Home Depot and Lowes. But what about online sites and speciality stores that deal only with windows?
Believe it or not, where you purchase is more important than you likely realise.
For example, where you buy from can impact:
Prices

Service(s) available

Delivery times and prices

Wait times for custom fabrications

Installation options (in-house crews, etc.)

Customer support

Warranties and guarantees

Product selection

And more…
But worry not, we've taken the time to compile a list of the best places to buy Windows Edmonton.We'll help you explore each option and why (or why not) they might be a good fit.
What is Important to you?
We know this seems like a very basic place to start, but it is critical to first establish those elements of the purchase that are important to you.
Create a list and rank them by level of importance from one to three, with one being low importance, two being moderate, and three being a deal-breaker. This list can then be used to easily sort out the best place to buy windows as you go through our guide.
What may be considered the "best" place for one individual or business to buy from may not be appropriate for another. There's no "one size fits all" strategy when it comes to windows.
Questions to Help you Get Started:
How important is finding the "lowest price"?

Do you need help with installation?

How important is product selection to you?

Do you need customization? (sizes, shapes, etc.)

How important is having the ability to see and feel the windows in person to you?

What level of customer support do you need at each stage of the process?
Your Window Buying Options Explored
Online Options
Shopping online does have its advantages. But those come at the expense of other items that might be more important to you. With the web at your fingertips, having an endless stream of options to explore is probably one of the key benefits of online shopping. Not to mention the convenience. But is it the right way to go when buying windows?
Pros:
Fast, accessible and convenient

Shopping on your schedule (open 24/7)

Digital showrooms make more products available to explore

Larger product selections (in some cases)

Generally no salesmen

Local installers often available as a third party partnership
Cons:
Shipping costs may be a factor

Speed of delivery is slower than picking up locally

Inability to see and feel the product in person

Installers may not be available (you'll have to hire your own)

Return policies may be complicated or a hassle

Lack of local support

Security and privacy issues when buying online
Local Companies
This one is a bit tricky because some of the local companies also might have an online store or digital presence that you may (or may not) be able to make purchases from. This sometimes makes local companies the best of both the offline and online worlds.
So what's the deal?
Pros:
You can view the products in person

Personalised local support and service available

Can meet with reps and staff in person for advice or to discuss options

Making purchases in person may make ordering custom orders easier
Cons:
May carry a smaller range of brands or products

Have to shop during store hours

Required commute back and forth

May have to deal with sales reps

Prices at smaller local stores may be higher
Big Chain Stores
Big box stores generally have both an online and offline presence. While often convenient and cost-effective, they don't hit the mark in every category.
Pros:
You can usually find a store location near where you live or work

Generally easy to pick up or have items delivered

May offer store credit cards for financing

Often has among the lowest prices
Cons:
Support is generic and not individualised

Post-sale support is often non-existent

Products are mass produced and sometimes of lower quality

Selection usually limited to brands they partner with
Speciality Companies and showrooms
Speciality places such as Window Mart often provide superior service and customer care. Because they specialise in one specific product type, their staff are usually the most knowledgeable out of all the options in this guide, making them a great choice if you need additional advice, support or questions answered.
Pros:
Knowledgeable and supportive staff

Carry high-quality products

Usually have guarantees and warranties

Provide the best pre and post-sales support

Often provide customisation options

Often partner or have their own installation teams
Cons:
May charge a little higher than big known chain stores

Sometimes have a limited selection of brands to choose from
Closing Thoughts
From window upgrades and replacement to finding the perfect match for new construction, where you choose to buy from is just as important as the windows you select.
Big box stores may be convenient, but speciality company like Window Mart are often the better choice for those needing specialised support and dedicated service.