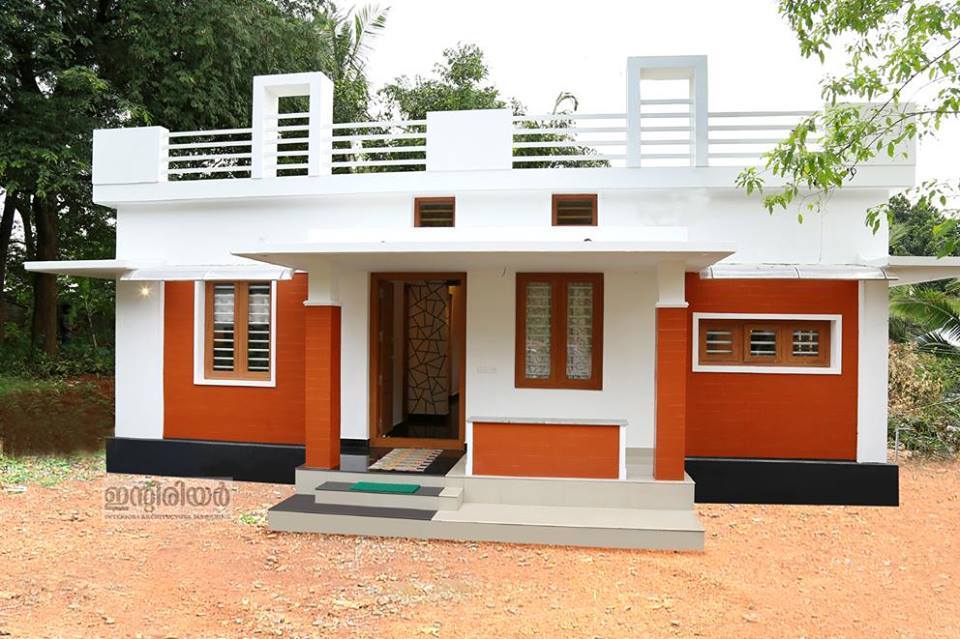 General Details
Total Area : 1250 Square Feet
Total Bedrooms : 2
Type : Single Floor
Style : Contemporary
We are presenting here Kerala house plans at 1200 sq.ft. for a very beautiful home design. This house comprises of 2 bedrooms with 2 bath plans. This is really a great and budget house for making your dream home amazing. So, if you want to have a two bedrooms in 1250 square feet Kerala house plan 2 bedroom 2 bath plans. In the plan we have featured amazing design that can fit your budget as well.
Important Designs
Every bed room of this has some unique feature that can present your position in your society. We understand that how much it is important to have a bedroom that can give you extreme peace when you come to rest from whole day work. Also the bath is designed in such a way that it should not cover huge space but it is should be comfortable enough. Overall we can say that the two bedrooms in 1250 square feet Kerala house plan two bedroom 2 bath plans is the perfect combination of traditional design of Kerala home and also covers all latest home designs. The house is to be built in 1250 square feet including 2 bedrooms and 2 bath plans.