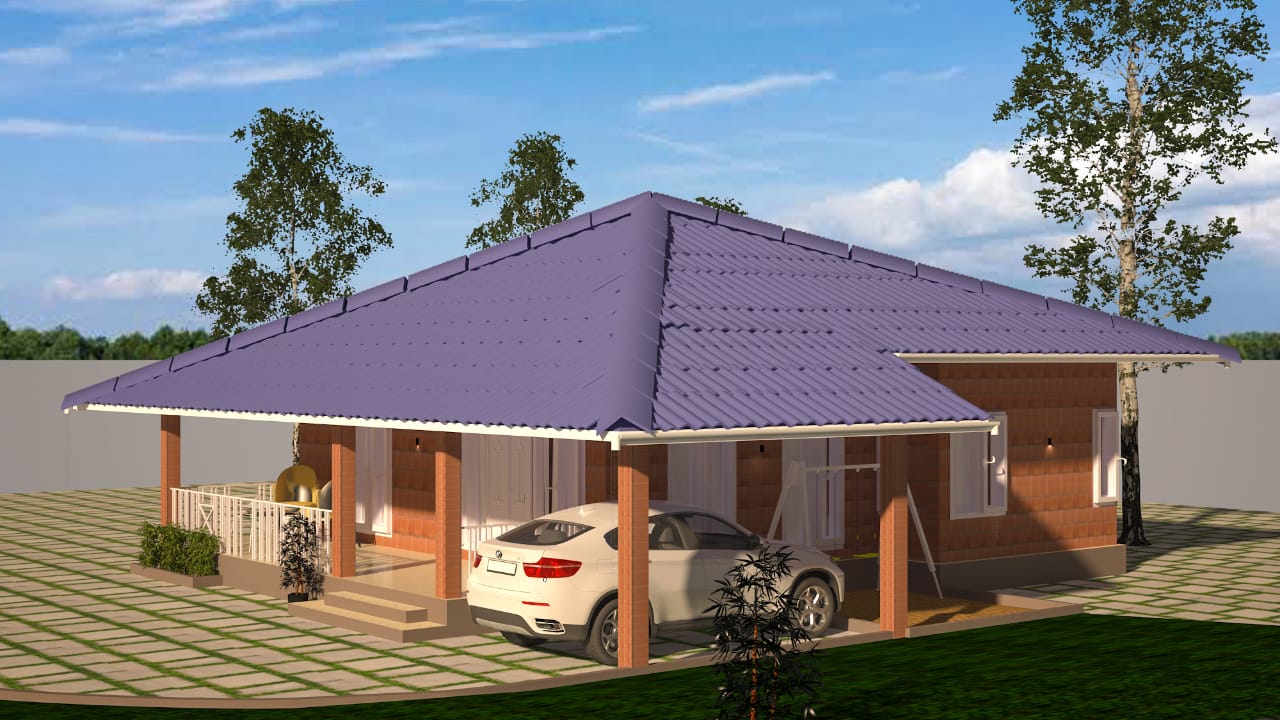 Best Farmhouse Designs in India
Sometimes we want some break from our fatigue busy time. Farmhouse is a place that helps us in it.
In these houses mother nature takes care of us, our body and mind. It's a beautiful feeling to rest in your farmhouse and reflect on your from a positive perspective.
Design of the farmhouse deeply affects the pleasure you are getting during doing rest in it. So while building your farmhouse you must be taking care of the design very seriously.
Remember- Design is the key!
In this article we are going to show you some of the best farmhouse designs in India. But before we do that, lets clear the basics-
What is a Farm House?
A farmhouse is a type of house which is constructed in an agricultural setting surrounded by a farm or well landscaped garden. These houses are also known as Country Houses.
Farmhouses are mostly used for purposes like- partying, resting and enjoying holydays.
In these houses we can spend our leisure time in the lap of mother nature and can refresh our mind, body and soul.
Farm House Designs in India
 Farmhouses designed in Indian style are very simple and elegant. In India these houses are mostly used for celebrating any party or family functions.
There is a good variety of farmhouse designed in India that we are going to discuss in the article later on.
Indian Style Farmhouse Designing Tips-
To select a perfect farmhouse for yourself these are some contemporary Farmhouse design tips that may help you in doing this.
Be certain about the purpose of building your farmhouse. Are you building your house for mainly for partying? or you are a nature oriented person and love to rest in the lap of mother nature? Whatever the reason is be sure about it.
Find out the requirement that are neccesary for fulfilling your purpose. For instance, If you are a party person, Dance floor is a must.
Ultimately, Find the best design that fits into your needs and budget as well.
Contemporary Farmhouse Design Ideas in India
India has a rich culture of farmhouse designs. These are some indian farmhouse design ideas that you may help you selecting the best design for your farmhouse.
Farmhouse Design (1):
Details-
Dimensions- 40*60
Area- 2400 sqft
Number of floors- 2
Direction- West
Farmhouse Design (2):
Details-
Dimensions- 40*100
Area- 4000 sqft
Number of floors- 2
Direction- East Facing
Farmhouse Design (3):
Details-
Dimensions- 40*60
Area- 2400 sqft
Number of floors- 2
Direction- West
Farmhouse Design (4):
Details-
Dimensions- 40*60
Area- 2000 sqft
Number of floors- 2
Direction- North Facing
Farm House Design (5):
Details-
Dimensions- 50*60
Area- 3000 sqft
Number of floors- 1
Direction- South Facing
1300 Sqare ft. Modern Farmhouse Plans-
We don't have any specific plan for 1300 sqare feet farmhouse but (above mentioned) Farmhouse Design no. 4 and 5 could be beneficial in this case.
Conclusion-
Choosing the best design for your farmhouse enhaces the quality of pleasure you get in it. Thus while choosing the design for your farmhouse take care of somethings that we have discussed earlier in this article. So we hope this article regarding Best Modern Indian Farmhouse Design helped you better understand which design would be better for your farmhouse.
General Details
Total Area :  1300 Square feet
Total Bedrooms : 2
Type : Farm house
Style : Modern
Plan Price : As per your requirements
Ground Floor is designed in 1300 Square Feet
Number of Bedrooms : 2
Bathroom Attached : 2
Living Room
Dining Room
Sit out
Car Porch
Kitchen
Store Room
Work Area
Plan Package Include
2D Floor Plan
Interior View
Delivery Time:within 3 business working days.For more information  please contact me.
Whatsapp:+919567536049
Mail : achahomes@gmail.com