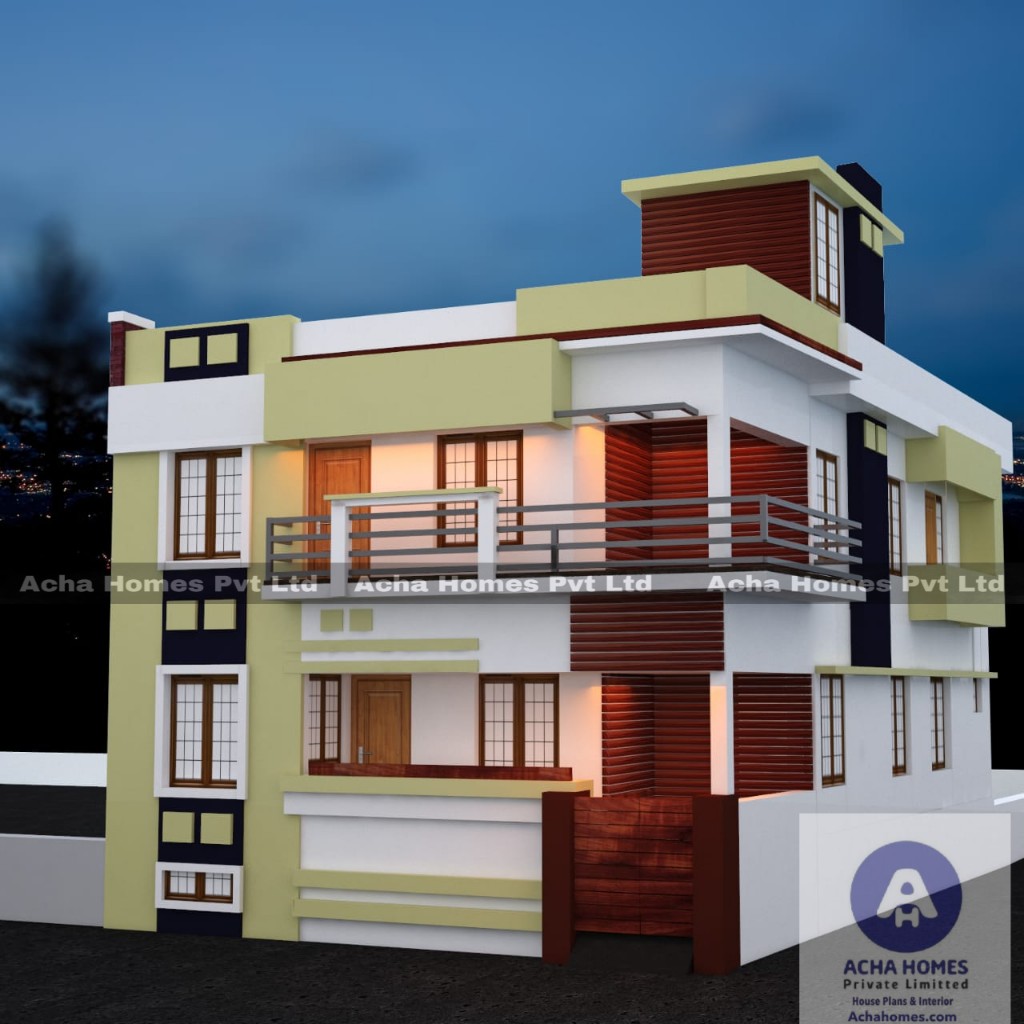 General Details
Total Area :  1350 Square feet
Total Bedrooms : 3
Plot Size : 30×45
Style : Modern
Plan Price : As per your requirements
Living Room
Dining Room
Sit out
Car Porch
Kitchen
Store Room
Work Area
Plan Package Include
2D Floor Plan
Interior View
Delivery Time:within 3 business working days.For more information  please contact me.
Whatsapp:+919567536049
Mail : achahomes@gmail.com
Designing your home in a grand way is not easy. It takes time, creative ideas and worthy efforts as well.
You need to be sure in what design your house will look awesome. Are all your needs fit right into the design you've choosen?
As old is the India so is it's Art & Architecture. The Indian Architecture is genuinely great. It has so many designs that fits our needs and are contemporary as well.
Here, in this article we have discussed some of the best Indian home designs. But before we truly begin this article lets go through the basics of Home Designings.
What does designing a Home mean?
As the word itself suggests, designing a home means crafting the design of your home, i.e, how will it look and what things or facilities you want to be present in it.
Home Designs in India
Indian architecture is a big name when it comes to home designing. From years great home designs have been the identity of this country.
In this article we have talked about some of the best home designs in india that fits the modern times. 
Things To Remember Before Choosing The Right Home Design:
There is no scarcity when it comes to home designs. But with the vast variety of home designs how can you choose the right home design for your dream home that fits into your requirements and budget as well.
Know your requirements. How many bedrooms you need and how large kitchen and dining space you want; these are some basic question you can ask in order to find your requirements out.
How big your house should be? you must also think about this question.
At the end you must be thinking of a house design that fits right into your budget.
Remember: Simplicity is the key!
Now lets dive into some of the most contemporary house designs in india–
 Best Home Designs in India
Courtyard Modern House Design-
Houses of this designed are designed with a grid of 7'*7′. These houses are designed in such a way hat all the living spaces and passage face open space and garden which was also the main design concept since its inception.
Thus creating a cen tral courtyard which holds the reflection pool making it a major design element. These houses are the introvert ones.
Bauhas Style Modern House Design-
This design is famous for its use of rectangular shapes such as winsows, which are placed in harmony and symmetry within linear forms.
Houses build in this style are box-shaped but they are very elgant and simple.
Passive Style Modern House-
These houses are are designed with the aim of reducing the ecological footprint. These houses make use of materials space and light intelligently. These houses enchance the energy efficiency by reducing the temperature inside of the house.
Modern Fabricated House Design-
These houses are build with the section or modules that are manufactured elsewhere and then assembles on the site. Using the modular technique helps to save money and time.
These houses are as spacious as the other contemporary houses.
Home Designs for A Plot of 30*45 Size-
In a plot sized 30*45 we can easily build 3 Bedrooms, 3 Bathrooms and 1 Kitchen.
Bauhas and Modern Fabricated House Designs are the best choice for this plot size.
Conclusion-
It's very important to choose the right house design for building your dream house. We hope you liked this article regarding Best home Designs in India.