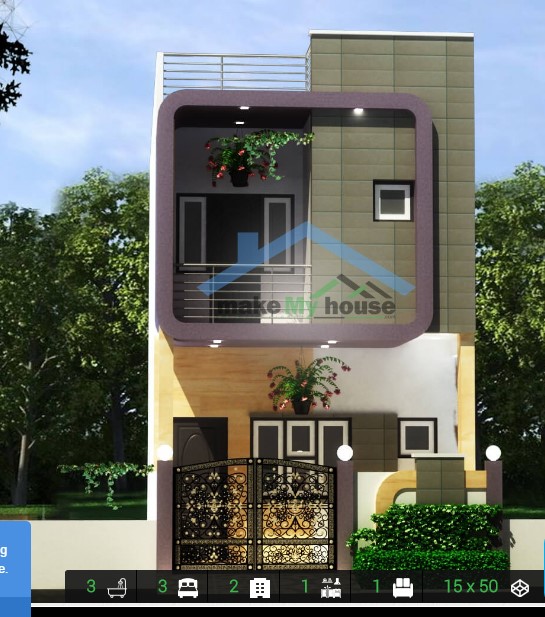 15*50 house plan is a perfect house building plan defining the living spaces with great interior designs. Here, you find a proper foundation of house and well-designed roof plan that will make you sure about the structure of home that it is very safe, dependable as well as sound. We have tried to present all-important details under it. So, take this plan to have all information about house building under your budget.
Image Credit:makemyhouse.com
General details
Plot area : 750 Sq.feet ( land 15'x 50′)
No. of bedrooms : 3
Planning Price:starts from Rs999
Call me : 0731-2580777

Email : support@makemyhouse.com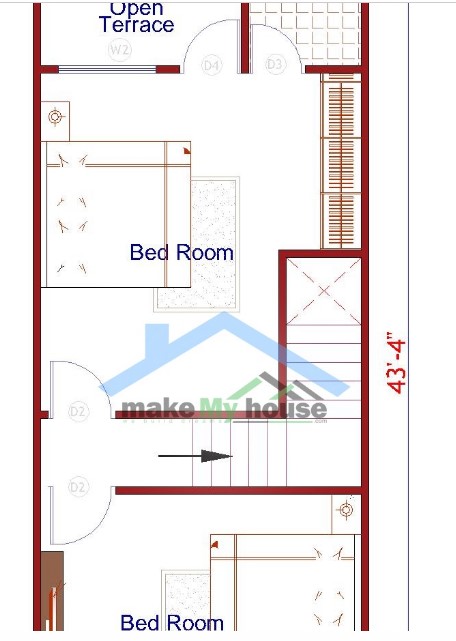 Achieve the Excellence in House Building
When the matter comes about architectural design with it you will be able to find various ideas and many more. With our 15*50 house plan we have tried to select the best visual ideas that are in trend in architectural design. We are working with a determination to achieve the excellence in this field and to make it happen we always try to bring something different and better that will present beyond of your expectation.