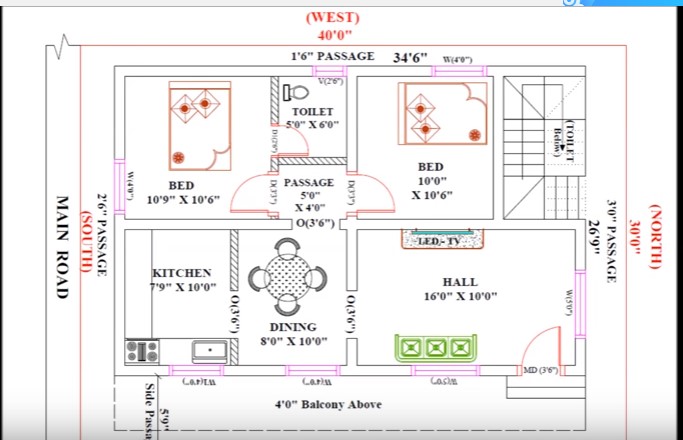 General Details
Total Area : 1200 Square Feet
Total Bedrooms :2
Type :Modern
Style :North indians Model
 Whether it is the first time you are thinking to buy home or you are just looking to upgrade your home, we have stylish house plan that everyone will like. We are selective during our vetting process that is why our whole collection of stylish house plan has been sincerely created by our team of our designers. We plan collection of stylish house to offer our client a variety of best quality modern house plans which will make you fully satisfied.
Our house plan specialists are totally dedicated to make you satisfied. With the help of our creative boundaries and great designs we are able to deliver beyond of the expectations of customer. Our plan strives to provide our customer big collections of stylish house. Our team works very hard to make sure that all the style house floor plans are totally exclusive and something awesome make your house stand out.  Don't miss this chance take our stylish house plan that will make feel happy everyone. Trust us when you will have our stylish house all will be surprised to see. So, get your dreams come true and design your house how you want.