Our 40*60 duplex house plan is the easiest and best looking way to create your dream house. Under this plan you get an interactive duplex house plan. Whatever your need whether you searching for new house planning or just want to renovate your home we will help you. We have the right tools for you that can give your dreams that wing by which your dream can be able to fly in the open sky. As an expert house builder we present some of the best house plans in country.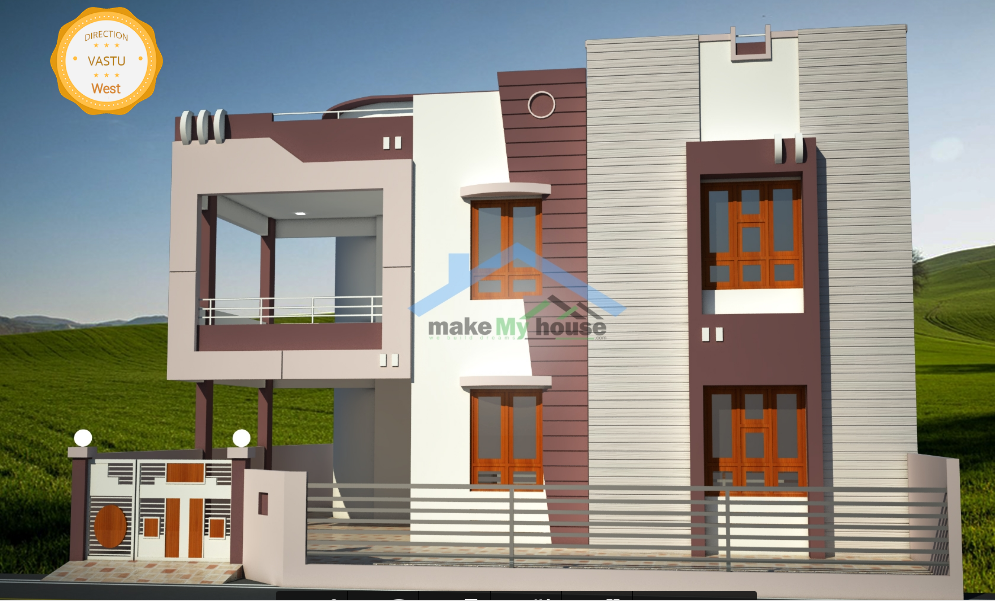 If you need this plan Call me :0731-2580777
Email : support@makemyhouse.com
Image Credit:makemyhouse.com
Get stunning designs
If you are looking for some of the stunning designs than take our 40*60 duplex house plan. With this plan you will have the biggest library of every kind of furniture and items. You can try interior designs on your house and check whether that bed fits or not. The designs and layouts you will get here, they are just awesome and we ensure you that no other company can provide as nice home planning as we are providing. And, we are 100% sure that you will totally satisfied with our service and prefer others to take our service, as our previous clients are working as our brand ambassador.This plan successfully completed by makemyhouse.com
General Details
Total Area : 2400 Square Feet
Total Bedrooms : 2
Type : Double Floor
Style :  Contemporary
Size : 40 feet by 60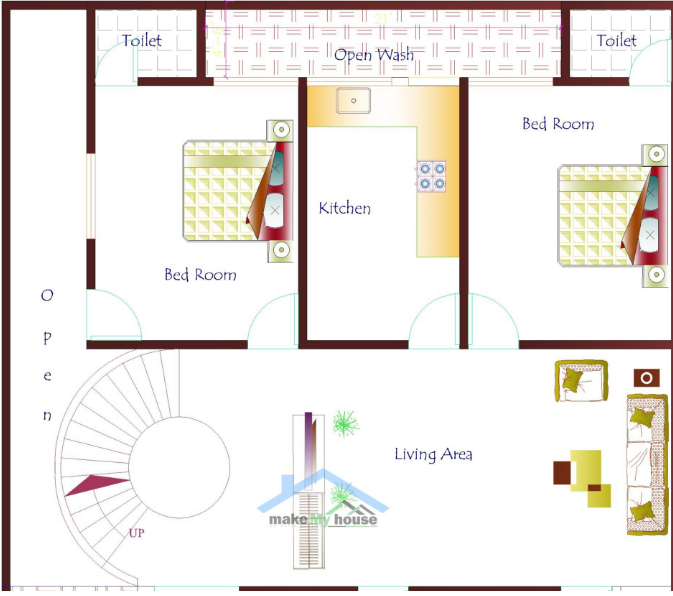 Make your home at affordable Cost
As we are working for the wall fare of people so we try to reduce that construction that is set after considering minimum expenditure. We are able to do so because the designers and architects who are working with us all of them are dedicated to work in favor of client. We give your guarantee that our 40*60 duplex house planplans is offered at a lower price as possible. However, if you are not able to afford the price mentioned than you are free to change the construction cost, and decide new cost.  The best thing about our plan is that we give our best to reduce the cost of construction but we do never compromise with the quality of material.
Perfect Match
We are one of the best home construction companies and famous to provide perfect match. So, if you are not able to find the perfect house plan according to your need then contact us. You will get here this service without any restrictions or preferences, and our and professional team will be happy to work with you. So, get ready and go ahead in your dreaming home and find your perfect match just take our 40*60 duplex house plan.