40×60 house elevations
We are presenting 40*60 house elevations that is one of the best home design in market. This plan is created in way that can be modified as per the requirement of clients. With our amazing house plans you can avail the best designed plans at your budget. We are famous for defining some of the major features of house elevations in form of budget or affordable front elevation.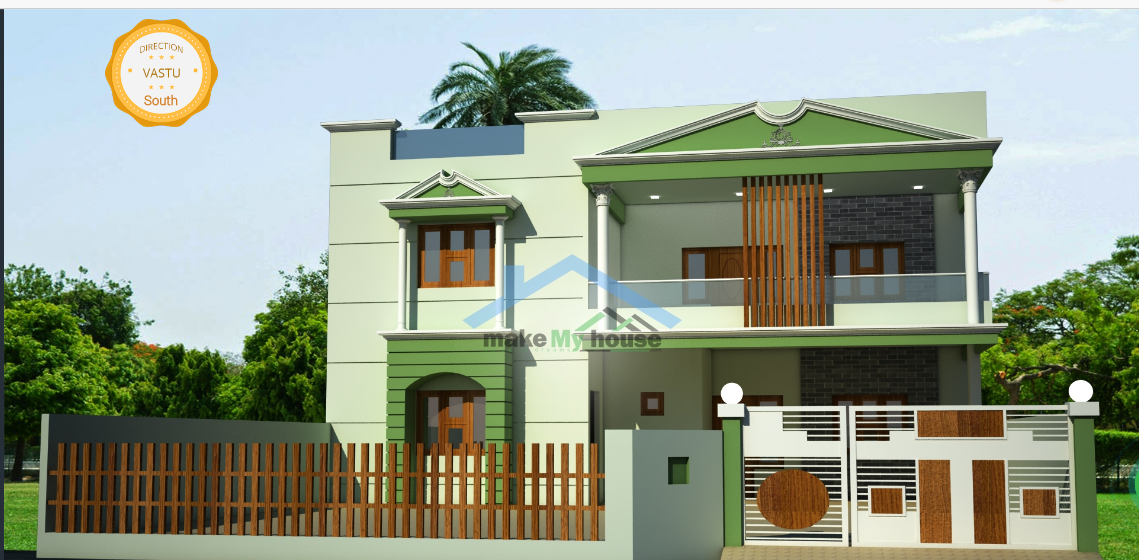 Get your dreams here
We understand the feeling that every person wants to make his or her own house, but is really very tough to get a perfect combination of your dream house in the form of reality. But, with us it is possible so if you are looking for creative ways to make your home than take our 40*60 house elevations plan. With this plan you will get design with modern look and unique front elevation. Mainly in this section all the front elevation with more affordable and easier to build, clean as well as maintain.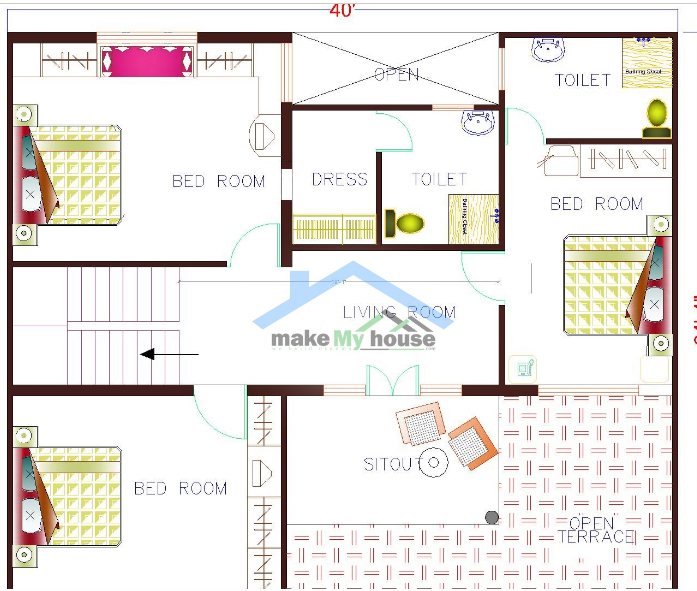 Our company will provide you a better solution for your dream house without sacrificing your needs.  And, the best thing is that you will have a lot of choices here as we are providing huge range of house elevation with variety of features as well as designs.
Amazing Designs
A perfect mixture of our expertise and dedication will give your home a charming look. Whenever the any person sees your home they will have to say that the designs of your house has smart layout and is equally impressive. Efficient open floor and reliable service will provide you a platform to make your own dream home. At present we have thousands of clients have made us top level construction company, who are working as our brand ambassador. There are thousands of home owners who have found their own dream.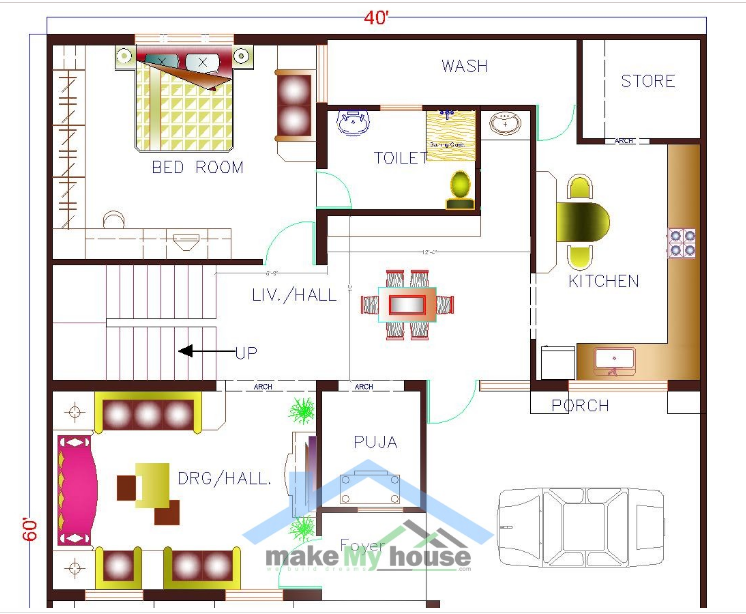 If you need this plan Call me :0731-2580777
Address : 412 4th floor Milinda Manor , 2 RNT marg Opp. Central Mall , Indore M.P , 452001
Email : support@makemyhouse.com
Image Credit:makemyhouse.com
This is the right time to take decision just choose our 40*60 house elevationsand make the way to design your home yourselves. The cost and the design will be your choice and to make it happen will be our responsibility. You will have special opportunity with this plan that you can change designs home many you want and you need not to pay extra money for it.  Don't wait any more if you are looking for 40*60 house elevations call us now, you can also take our online or just visit our office, trust us you will get instant replay form our friendly team.
This plan successfully completed by makemyhouse.com
General Details
Total Area : 2400 Square Feet
Total Bedrooms : 4
Type : Double Floor
Style :  Contemporary
Size : 40 feet by 60