Dining room is not just only for enjoying your food, but it is also for enjoying your family time together. On the other way, you can also say that it's the only time to live the loving moment with your family, these days.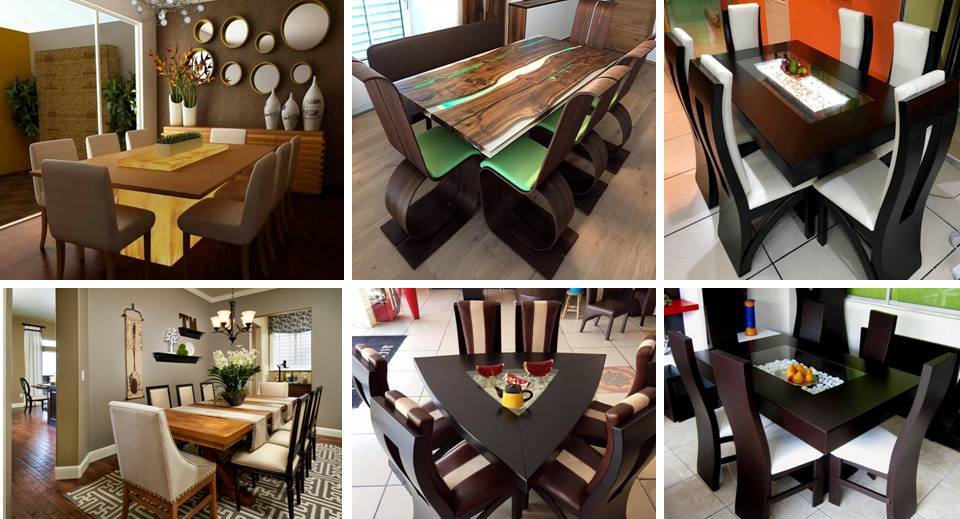 But with the modern lifestyle people are also shifting to live their lives in their private spaces. People prefer eating alone at their rooms with their favorite gadgets- "mobile phones," etc. And this is the main reason which is increasing the differences between the families too, now days. But the finest way to resolve this problem is design your dining room in such a way that one can't resist themselves to enjoy these food sessions with their family.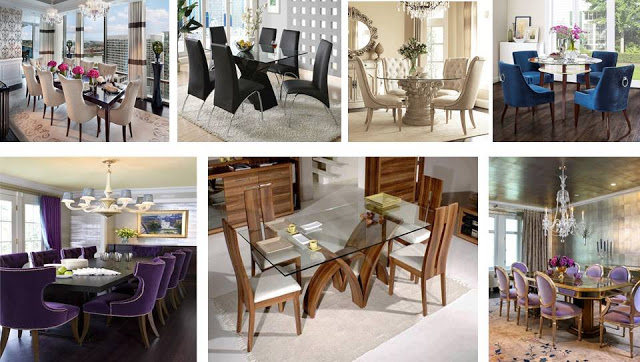 Plus, if you have plans to impress your guests with the best ways possible? Then it's high time to design your dining hall in such a way that people can't stop themselves from praising the beauty of your dining areas.
Quickly, now let us just start knowing about the best 5 most beautiful dining room design ideas without wasting any time!
5 Dining Room Design Ideas
Bright seating with white backdrop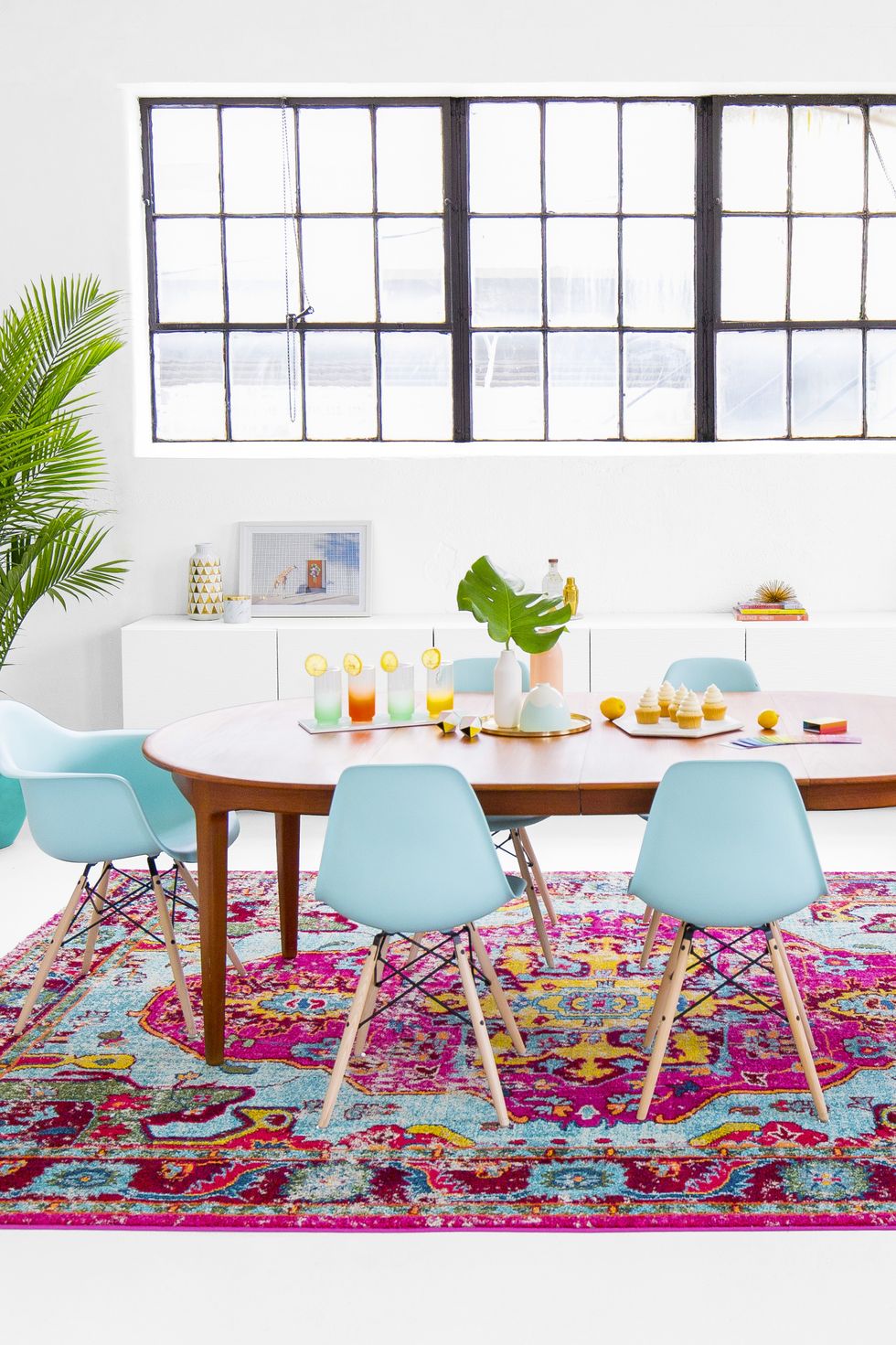 Want to give simple yet elegant look to your dining room then you should certainly choose this design for it. The white color walls are just so hard to beat when compared to any other color schemes. In addition to this, it looks like a white canvas for any other decorative item you want to add on to your wall. With the white walls you can select some unexpected coloured seating arrangements like sunny yellow, blush pink color chairs and tables, etc.
Dining room with library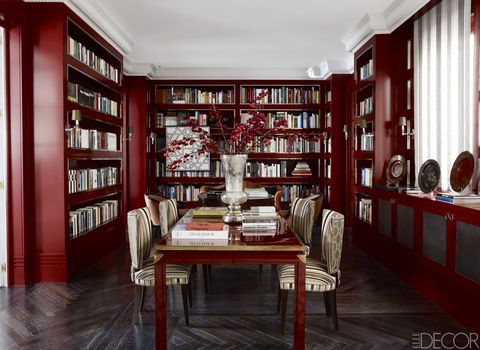 Love for book and novels is never-ending for some people, and if the library and dining hall is combined with each other for readers- than what's best for them than this. Thus, if you are having a member of your family too much in love with their reading time then involve them with your dining time as well by just opting for this design. You can add a lot of shelves at the background wall of your dining space. Moreover, you can select the perfectly comfortable sitting dining chairs with your preferred dining table.
Circular table arrangement with dark background theme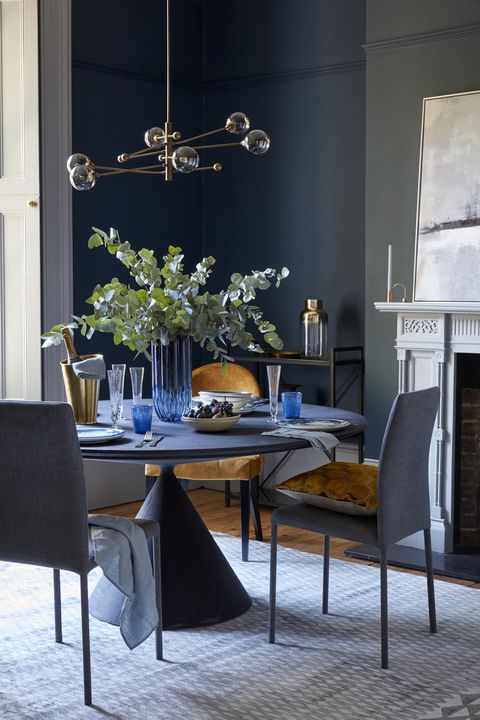 Any room which is full of boxy pieces all over will make the person entering that area, bore. Therefore, if you feel to include some dynamic element to your dining hall which has a very little space to walk around then try for this theme once. You can select your circular table in the white color and paint the background wall with black, then see the magic!
Painted floors with wooden dining table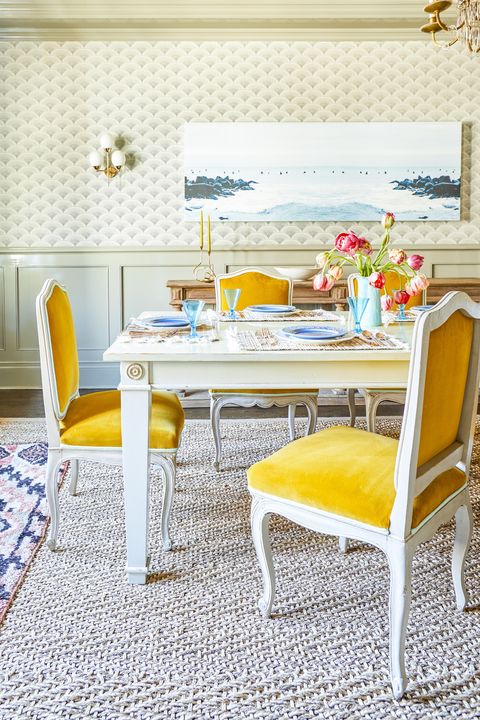 It is a much trending design which has already given a new makeover to many of the dining rooms of the people from all around the world.Forget selecting the paint color for walls, instead choose a perfect color for your floors, and paint them. Additionally, wooden dining table will increase the aesthetic of this theme with the painted floors, believe us.
Mirror the dining room walls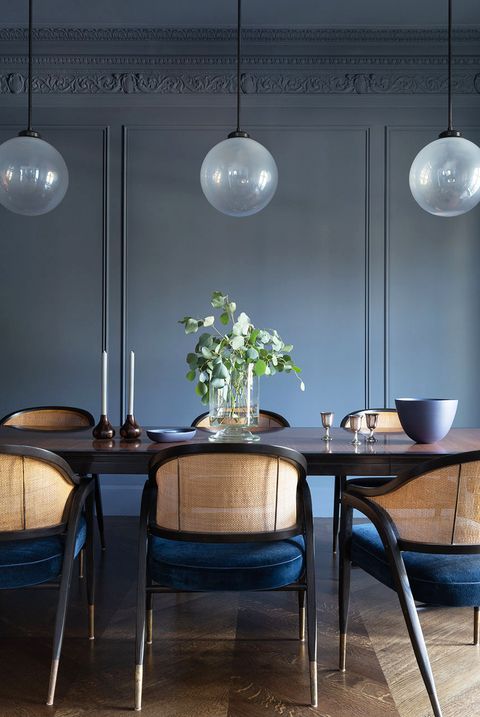 Unless the background is interesting how can you expect people to hold on to a place for a longer span of time? Therefore, the mirror walls are the best option to engage your family during the eating sessions. Also, it is very stylish design which adds on to the beauty of the dining room.
So hurry up and select your favorite dining room design today!
(also read:Best 5 Steps For How to Design a Dining Room Perfectly)