If you love fishes then you certainly have an aquarium in your house. Fishes are really adorable and one can spend hours looking at them without getting bore. On the other side, the most important part of owing fishes is just not about fishes itself but it is also about decorating the tanks of your fishes, isn't it?
There are so many types and designs of fish aquariums available in the market today. But choosing one from so many sometimes certainly becomes the hardest choice. Thus, to make your choice easy here we have written some of the coolest ideas for decorating your aquarium at home. All the ideas mentioned below in this article are creative as well as inexpensive too. So, stop thinking about the budget related issues and make your fishes live in a happy space with these decorative ideas from today-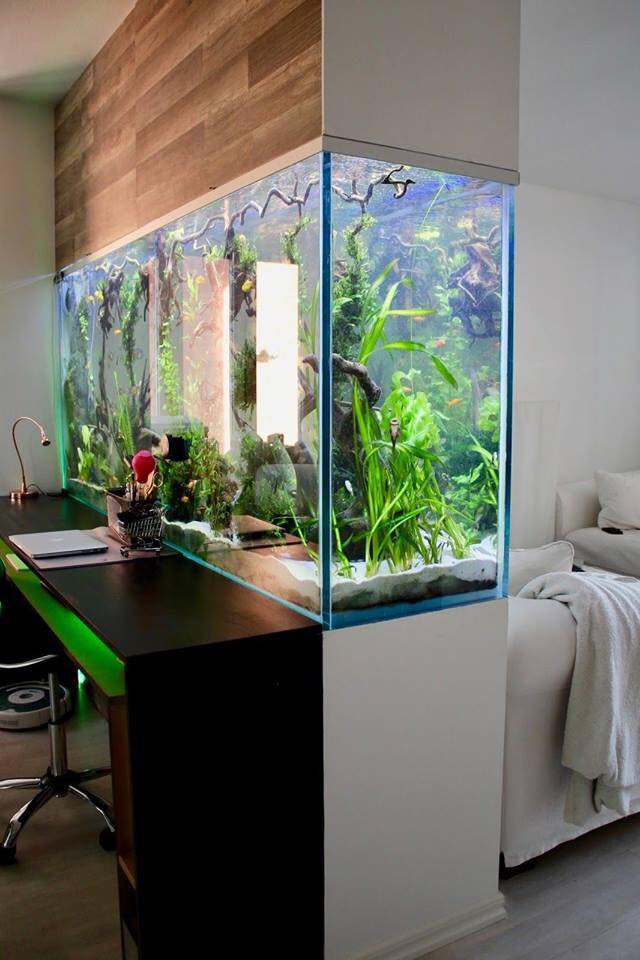 Give your aquarium a beach to jungle look
It is a very interesting design which offers a lot more space to your fishes swim comfortably. It has beach side as well as a jungle side and choosing which place to rest is totally their choice. Moreover, both the side look extremely pleasing and when your fishes feel to hide, they can move to the plant sparse or jungle side present at one end. And, if they feel to enjoy swimming then beach side has all space to do so without any trouble.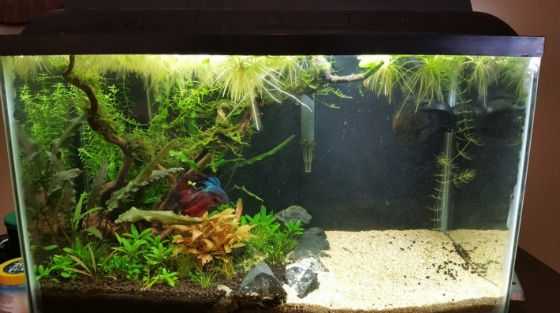 Add intelligent vibe to your aquarium with bam Buddha forest
Here you will need some bamboos according to the size of your tank. If you are thinking how bamboos will stick on one place then this will not be an issue because it can easily stay at the place, when positioned in water, once. On the other side, such bamboos can stay longer and hold up quite good after a period of time. Place the showpiece of Buddha in between the aquarium which will elicit much calming vibes around.
Decorate your fish tank with Super Mario theme
So, if you love playing Super Mario then- hello gamers! Here we have found a new design for your aquarium. You can make use of bricks, castle, small Mario, question boxes, etc and place them in your aquarium by replicating the original theme of your favorite game Super Mario all over again.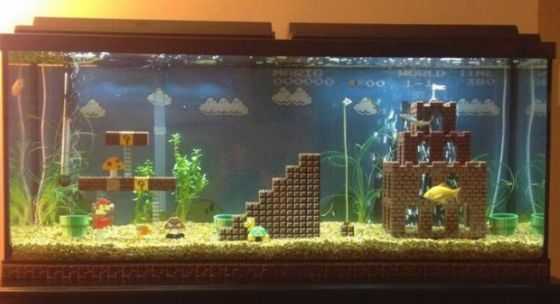 Floating rock planet aquarium design
This design is much simple according to your search for simple ideas and will also not demand much of your efforts while planning for the theme as well. In this design, you can hang some of the attractive looking rocks from the top of your aquarium's mesh cover. This way you can give a look that rocks are floating inside the aquarium.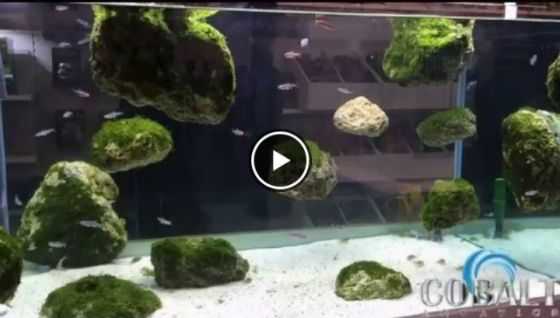 The eye-catchy log cabin aquarium
You can put the hollowed-out log design anywhere in the tank. With the help of this design, your fish will have their best swimming sessions in and out. On the other side, you will surely get the pleasure from the clever pun.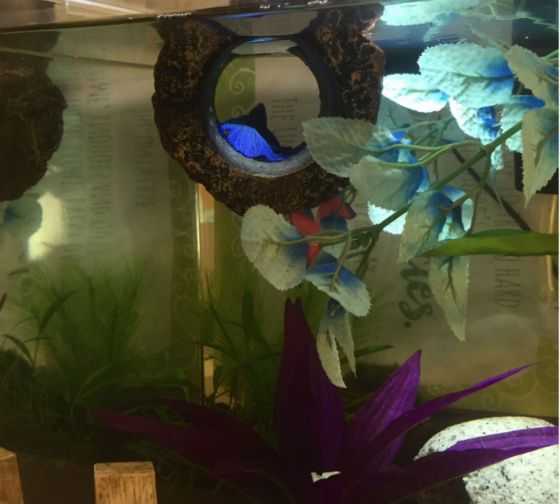 Conclusion
These are the 5 most- simple yet elegant aquarium decoration ideas for you which you try at your homes with no trouble.