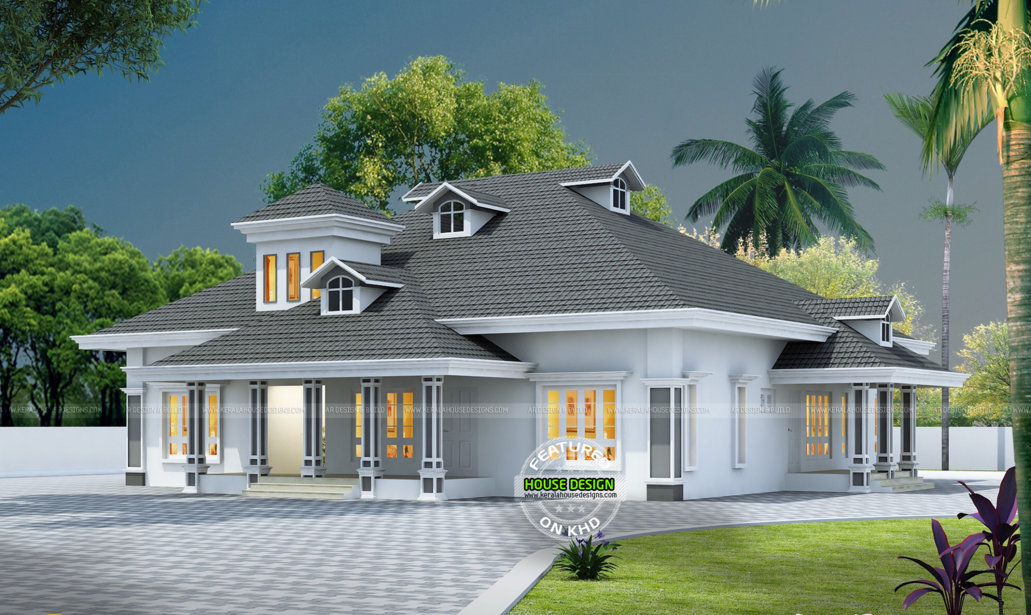 Everyone wants to make their home outstanding. Here are some designs to make your dream home different.
The total design gives a colonial look at the first sight. The hip design of the roof and dormer windows add it that fascinating look. The grey colored roof is perfectly matched with white walls. Grassy meadows are designed with grey colored brick path. Small bonsais and trees are planted in the garden.
In another one the box type design gives the house a modern look. Here also the grey-white color combination works well. Balcony (See Modern Balcony Design Ideas) is equipped with glass hand rail. A spacious car porch is also available here. In this design also the green meadows garden defines the beauty of the structure.
While moving to another the white compound wall with grey colored front gate make a difference. Here the box design and the extended structure from the wall make it beautiful
The compound fencing is having a colonial look in another design. The wall is adorned with white and beige color combination. Interior plants are placed on balcony for additional charm.
All these designs consist of complete facilities with modern touch. Bedrooms are equipped with attached bath facility. Spacious living and dining rooms, contemporary kitchen, even study area is also provided in some designs.