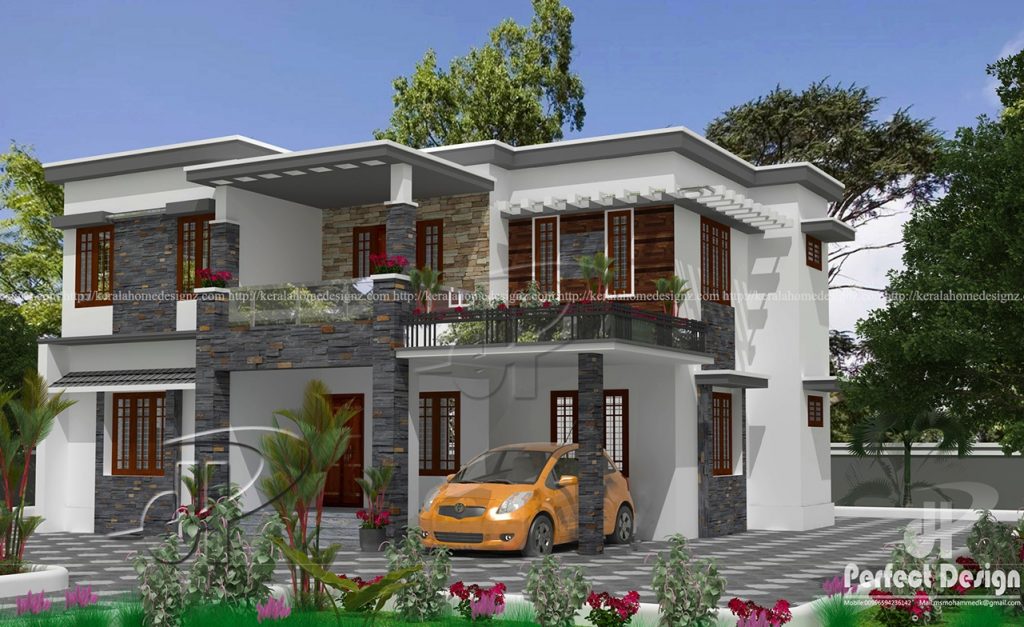 Getting own home is the most exciting and rewarding thing for any person to that he wants to do. And it all starts with a perfect home design plan. And we are here to help you in the best possible way. We are sharing some of the best custom home floor plans. The plan covers kitchen living room, hall and bedroom with attached bathroom. Every room has enough space and featured with every facility.
General Details
Total Area : 2152
Total Bedrooms : 3
Type : Double Floor
Style : Contemporary
This plan is well executed by Mohammed kutty. For further details contact the designer.
Perfect Design
Riyadh – K.S.A
Mail :perfecthomedesignz@gmail.com
Mob:00966594236142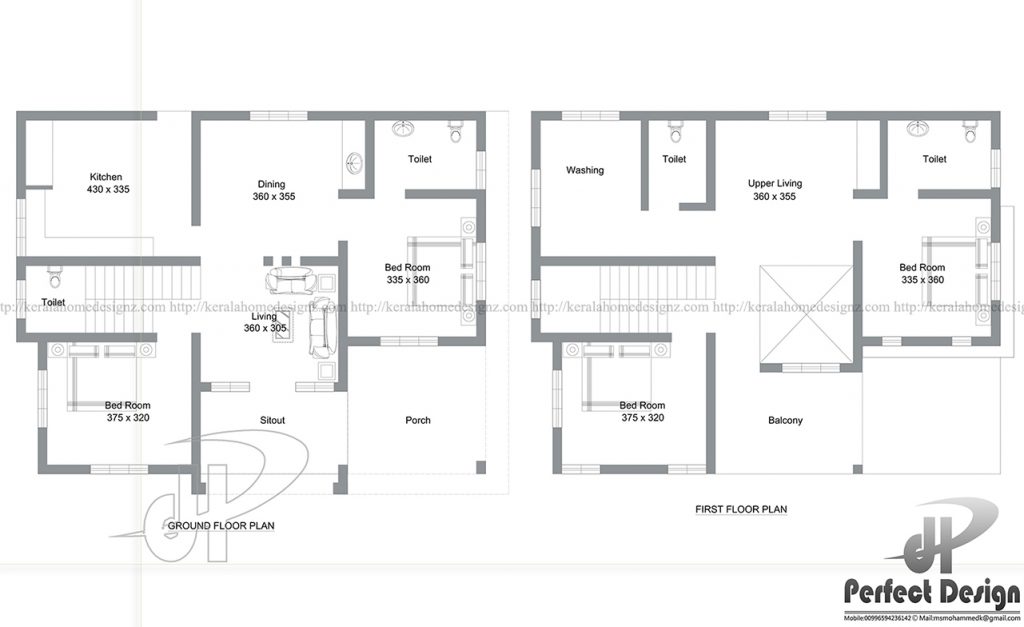 Image Credit:keralahomedesignz.com
Amazing Look
The stone and prominent gables create an amazing look for your home. The main thing of the plan is kitchen that is designed with perfect colour combination. When you go to the designs of room you will have to say it a master piece. The plan is created in a way that even making changes in plan the layout of plan will not be disturbed.You will be glad to know that the plan can be changes for your particular needs. So, get the advantage of customized floor plans with cost estimate to build your home. The custom home floor plans cover all new with traditional home design, if any design is in your mind than you can also say us to include and create some unique designs for your home.