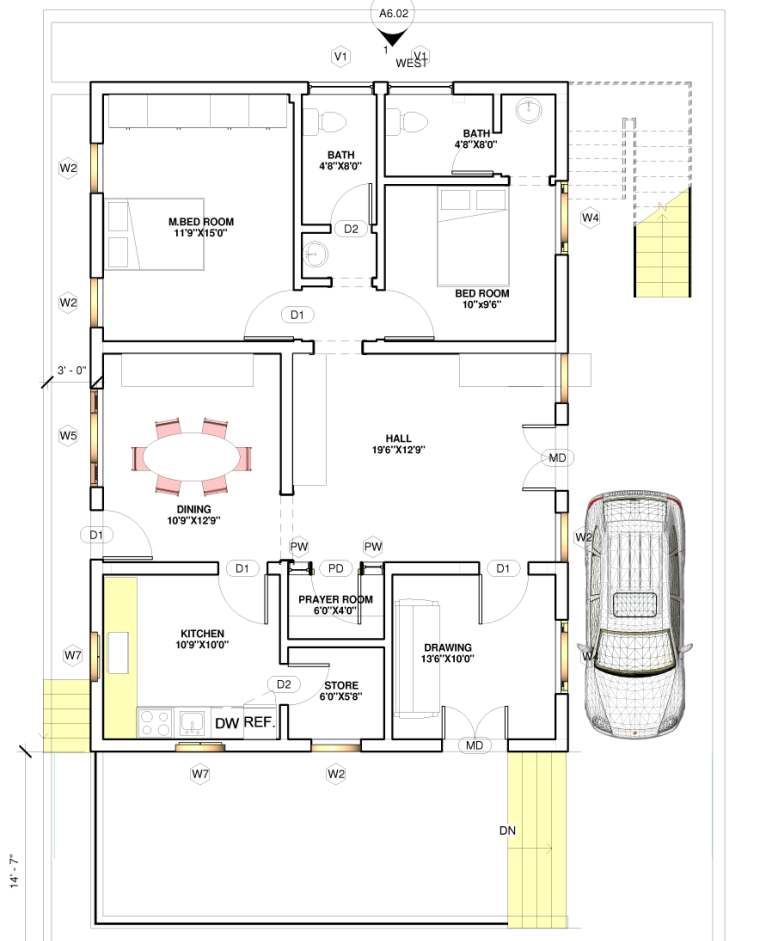 We are sharing the house floor plans with clear understanding layouts of dining room, living room, temple, storage area and many more. We have given our best to provide the quality of design and world theme. But, we want to make it clear that this east facing vastu home 40X60 plan is only for your kind information purpose, we don't take any responsibility for that benefit or lose you get. Please remind the thing and select your favourite house plan.
General Details
Total Area : 2000 Square Feet (185 square meter)
Total Bedrooms : 2
Type : Double Floor
Size:40 feet by 50
TYPE:Vastu plan
                How to Design East Facing Home
Now, come to the plan it has two toilets, one living room, dining area etc. There should be at least one window at Western-northwest area. Staircase is recommended at Southeast corner of the house.  Surrounding is also very important when the matter comes about vastu. In this regard we advise you to make two, one gate placed in Northeast that can be used for car moving purpose.  There is no doubt that vastu plays a vital role in our life.
At least but not the least we would like to say you that if you are looking for east facing vastu home 40X60then this house plan is very good for you. Just go ahead and grab this chance