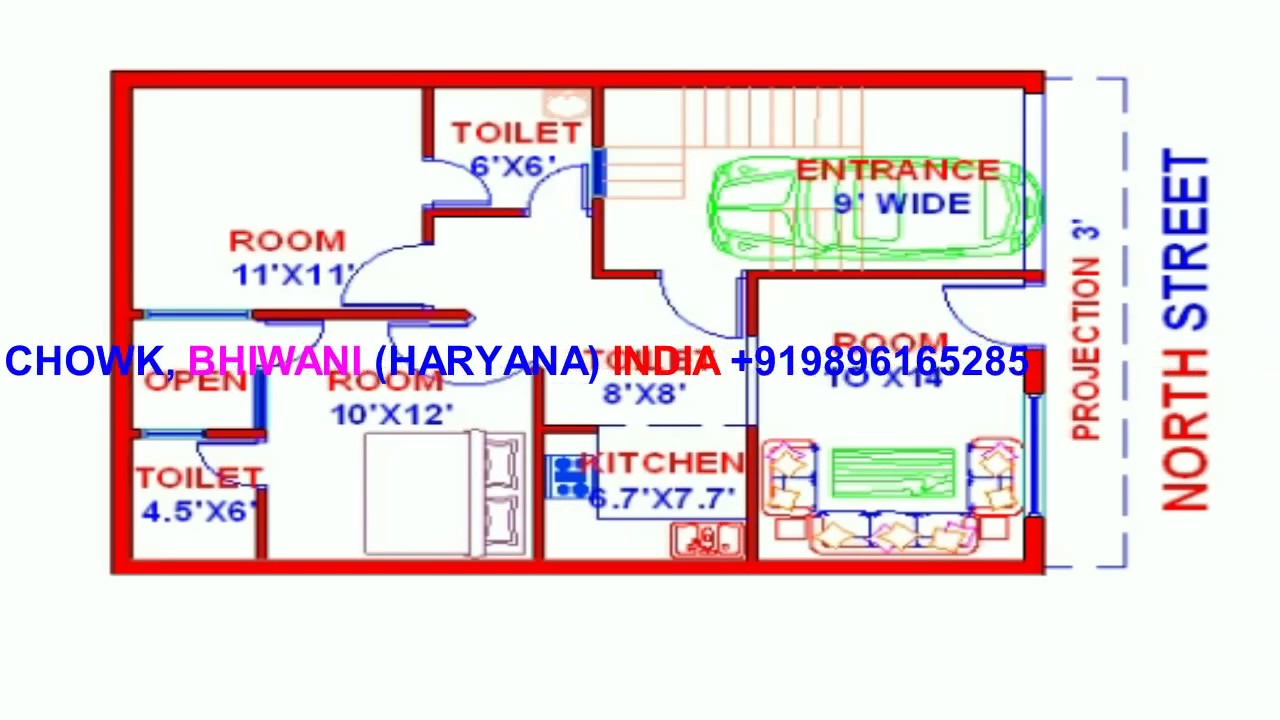 Vastu is also called as science and in order to bring prosperity and happiness in your home you must follow vastu tips. We are sharing some information related to vastu if you are going to build home in north face have look on our vastu North face 2 map 24X34. As per the map there will be two room having awesome design, there will be two toilet, one will be in the corner of the house and two will be in the middle both will be facing each other.
General Details
Total Area : 24 feet by 34
Total Bedrooms : 2
Type :vastu
Toilet:2
How to Build North Face Home with Vastu
The first room will be in 11 X 11, the second will be in 10 X 12 and the third one will be in 10 X 14. The toilet that will be in the corner it will be in 4.5 X 6, in the middle side the one will be built in 6X6 and other in 6.7 X 7.7.
We understand the importance of entrance and if you have car or any fourth whaler this is almost compulsory so under the vastu North face 2 map 24X34 the entrance will constructed 9 meter wide. And the best thing is that having all important feature of house you get some open space that allow to enter light and air in home.