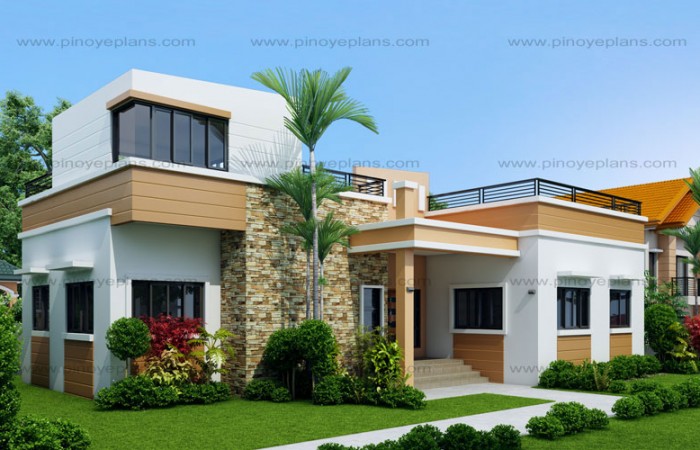 Four Bedroom One Story with Roof Deck
The four bedroom one story with roof deck plan can be utilized as multi purposed area. The house designed and built under this plan can be used for small get-together. The entrance is built and covered by a canopy concrete slab that opens to a double swing door to the receiving era. The plan includes a bedroom, guest room, dining room, kitchen the every part of house is enough spacious and able to accommodate the sizable occupants.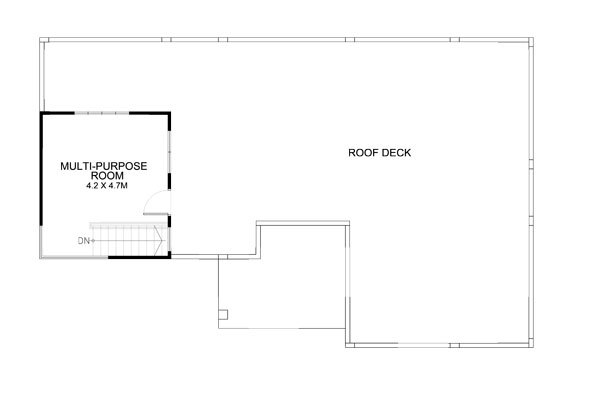 General Details
Total Area : 273 square meter(2938 squar feet)
Total Bedrooms : 4
Type : single Floor
Toilet:3
We Provide Visual Representation of House
We make you sure that the four bedroom one story with roof deck plan is the visual representation of a building scaled and viewed from above. With it you can get confirm about the design, theme and layouts. Being an experienced company we understand that that building your own house is one of the most exciting and also tough work to do, but everyone wants to make it happen once in his life.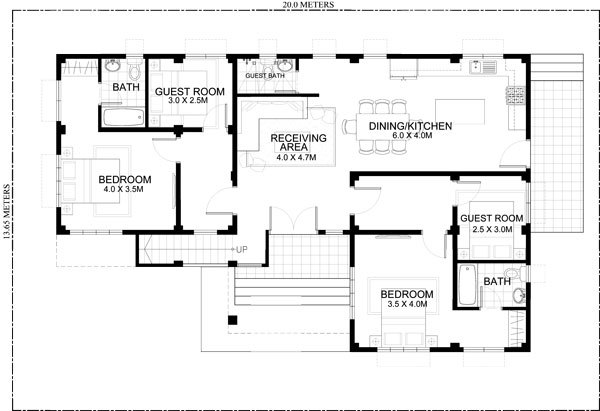 Don't worry about the cost because this will be low if you compare it with other service provider. Reason being first thing we don't take any kind of charge for our plan and second thing is that the plan we provide they are generally based on affordable cost.
Image source:www.pinoyeplans.com