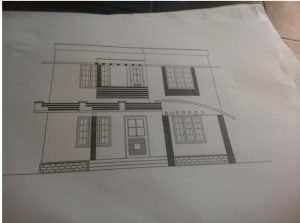 1400 Square Feet Double Floor Contemporary Home Designs
We are famous for high quality and fit out refurbishment and home plan below 17 lakh. We take proud to say that we have developed an enviable respect for providing quality house construction plans in totally friendly and professional way. Our whole team is working to open and honest relationship we have developed with our clients. Our whole team is working to make this relationship stronger and stronger. We are able to do so because of the construction team that is the real strength of our team. We have come supported by a dedicated and hardworking force.
As an expert home planning agency we are committed to the long term future of the built environment. Because of our social responsibility and also sustainability we are able to perform something beyond expectation. We are working with a vision that is to become one of the most trusted partners in the house construction filed. We work just like a family that is working for the good future of the business and that's why we have been working in a sustainable way for a long time, with a view to hand over to the next youth generation.
Common Details
Area : 1400 Sqft
Plot Area : NIL
Total Bedrooms : 3
Type : Double Floor
Style : Contemporary
Cost For Construction : 17 lakhs
First Floor
1 Attached Bathroom
1 Bedroom
1 Common Bathroom
Dining
Kitchen
Living room
Porch
Sit Out
Stair Room