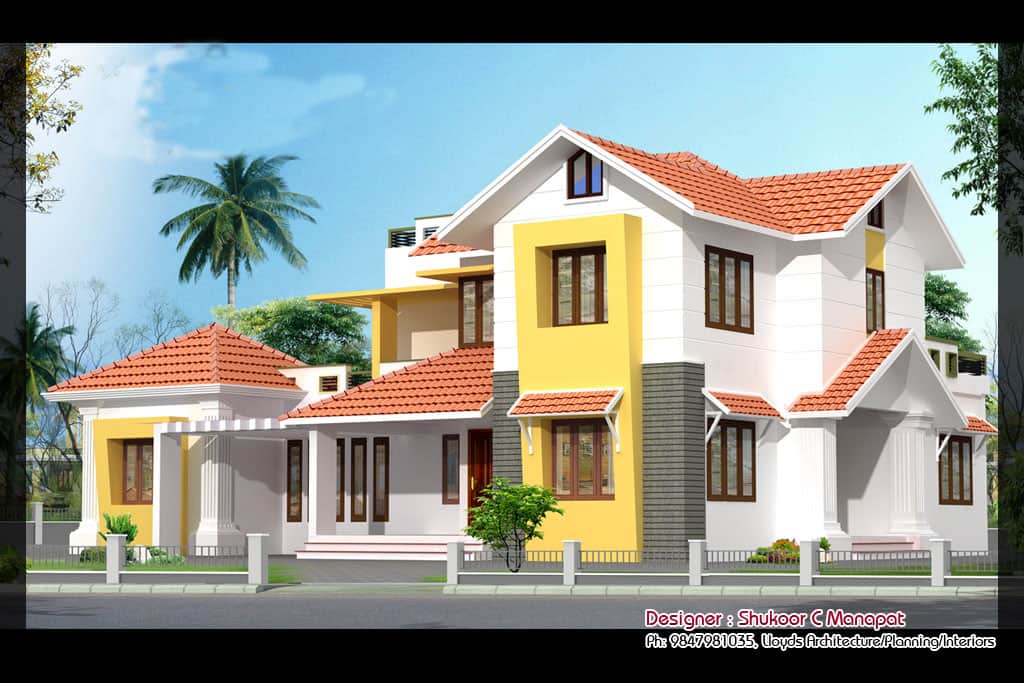 General Details :
Ground floor : 1816 sq. ft.
First floor  : 1037 sq. ft.
Total Area   : 2853 sq. ft.
Bedroom      : 4
Bathroom     : 4
Estimated Cost : 40 Lakhs
There is a well-designed house plan with two storeys in the area of 2853 sq. ft. Mainly the wall are plain except for the portion which loos to be swallowing up a window with its slanted design.This is awesome and builds the house unique in its way.This plan is well executed by Shukoor C Manapa For further details contact the designer.
Complete Information about Kerala Villa 
Once you see the whole plan we are sure that that view will make you feel pleasure. At ground floor two out of four bedrooms are to be built. Under the Kerala villa elevation and plan at 2853 square feet design,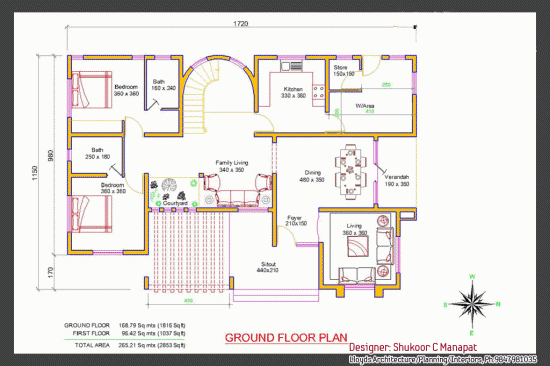 layouts are created in such a way that they can be spacious and comfortable for you.
There are a living room and two bedrooms at first floor with luxury bedrooms. And also there will be
balcony, skylight and a terrace. The heart of the house that means kitchen is closer to the dining
room and it has also a work area next to it. So, you can easily have your meals prepared there, and maintain your pantry kitchen spick and span.So, don't think any more if you are looking for a nice home design plan take our Kerala villa elevation and plan at 2853 sq. ft.
Image Credit:keralahouseplanner.com