Somebody has quoted- "Home is where love resides, memories are created, friends always belong, and laughter never ends."
So true it is.
Home is something that helps us creating memories and enjoying our life to the fullest. It's not just a building, it's more than that.
Living in a rental house doesn't feel like a Home. Memories are vanished as we shift to the another house. We know it's not easy to buy a house, especially when you are living in a metro city, but there is a few ways you can make this task easy.
The best way is Home Loan.
But all Home Loan Plans are not the same. So its better to choose the best plan that fits you, so that you would not have to atone in the future for your mistake. Here we have listed down the best home loan plans in India.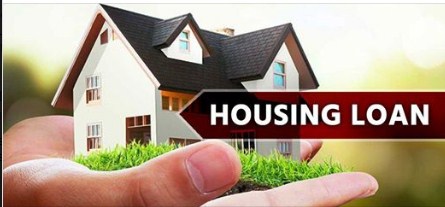 What is Home Loan Interest Rate?
We take home loan from the bank. Bank charges a certain percent of the loan amount from us. This percentage is known as Home Loan Interest Rate.
Lesser the Interest Rate, better the Loan for us.
You can calculate your loan's EMI with the help of Home Loan Caculator mentioned below.
Home Loan EMI Calculator:
Home Loan EMI Calculator is a Calculator that is especially designed for the purpose of calculating Home Loan EMI (Equated Monthly Installment).
Every Major Bank has its own Home Loan EMI Calculator. But HDFC (https://www.hdfc.com/home-loan-emi-calculator) and Bajaj Finserv Home Loan EMI calculators (https://www.bajajfinserv.in/home-loan-emi-calculator) are the best.
For using these calculator all you have to do is-
First up, select the Loan amount.
Now select the Tenure for the Loan.
Finally, choose the Interest Rate per annum.
Hit the Enter and You are all set.
Home Loan Processing Fees & Charges in India:
Processing Fees is generally a percentage of Loan Amount that bank charges from you. Apart from this we also have to pay GST on it that is 18%.
Some bank home loans including SBI Shaurya Home Loan, Saraswat Bank, IOB Gharonda, Indian Overseas Bank, PMAY Scheme, Karur Vysya Bank, Central Bank of India Cent Home Loan Plus, LIC Housing Finance don't charge any processing fees.
On the other hand banks like- Syndicate Bank (0.125%), Punjab & Sindh Bank (0.15-0.25%)charge processing fees on their home loans.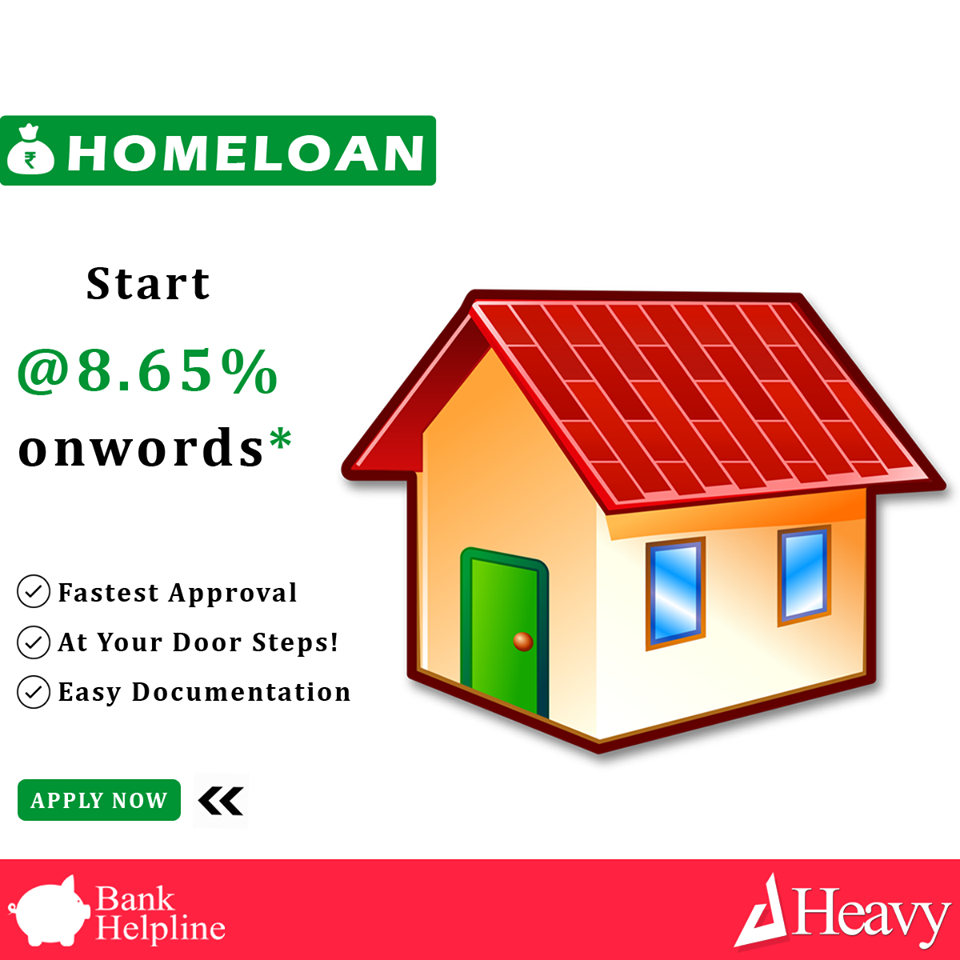 Top Bank Home Loan Interest Rates:
Best Home Loan Interest Rates Comparision:
SBI Term Loan interest rates starts from a minimum of 7.95% and ends at 8.30%. So this is the best Home Loan from the interest rate perspective.
Apart from this, Central Bank of India and Union Bank of India also provide home loans in very competitive interest rates. CBI's minimum interest rate is 8.0% and the Max is 8.10%. On the other hand, UBI charges a minimum of 8.0% and max of 8.15% interest rate.
Apply Online for Home Loan:
Days are gone when you had to wait in bank for registering for a home loan. These days you can easily apply for a home loan online. Just go after these simple steps to do the same:
Find the best bank home loan scheme that fits your requirement.
Go to that banks' website and search for the Home Loan Form.
Fill up the form with correct credentials. And wait for getting your Loan approved.
That's it.
Home Loan Assistance:
In case, you need any help regarding your home loan, you can contact the bank through it's official website.
Conclusion:
We hope this article regarding best and lowest interest rates home loans in india was helpful to you. If you have any doubt you can ask that us in the comment box and share this article with your friends who might need it.