Dining Space is the one of the areas that is noticed by the guests most first when they visit our home. Despite it being so important most of the people don't pay much attention to this while designing their house.
Dining space is the place we do fun and have meal with our family, friends and relatives. If designed correctly Dining Space can exponentially beautify our house and make an strong impression on the people. Here are some things you can do to make your Dining area look more attractive.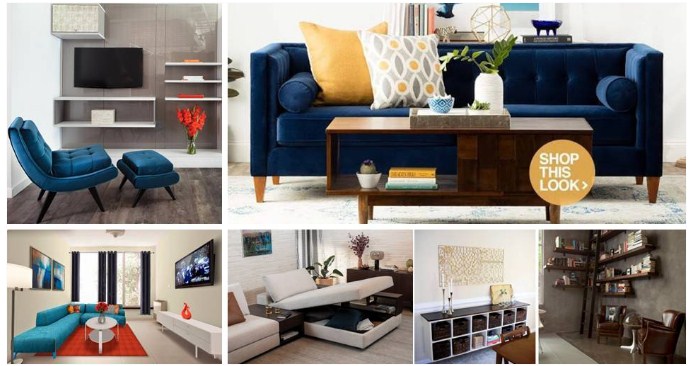 What is a perfect Dining Space?
There is nothing like PERFECT. It's just an Imaginery word. Same way No Dining Space is perfect. In many families Dining Space is regarded as a very formal, sometimes even stuffy, space but these days modern families tend to make it more formal than ever before. You can make your dining space awesome by following tips given in this article.
How to design your Dining Room?
Designing your dining room might be a confusing task if you are in doubts. Before start planning your Dining Space ask these questions to yourself:
Who will be using this room?
How much space should it need?
Once you find answer of these question, go ahead and follow these steps:
STEP 1 : Gather some inspiration for your dining space first.
STEP 2: Secondly, Choose the focal point.
STEP 3: Third thing you want to do is choosing the right rug for your floor.
STEP 4: Next, you want to choose the right furniture for your space.
STEP 5: Now its turn to choose finishing touch- Lighting & Accents.
STEP 6: Last but not the least, choose an appealing and calming color for your space. Contrast colors fits great when it comes to dining space.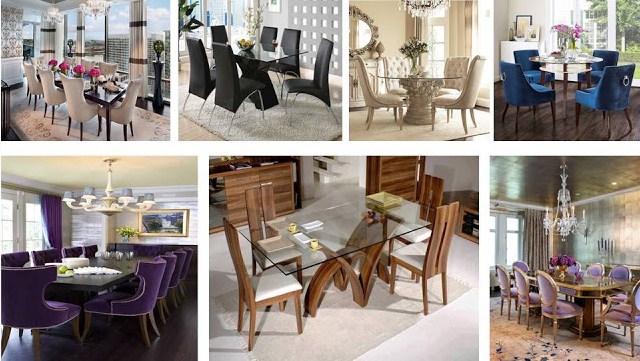 Tips to Design your Dining Space in a great way:
Color of your Dining Space should be appealing and awesome.
Display your gorgeous porcelain and plate sets in the cabinet.
If lampshades are available; use them for the sake of decorating your dining space.
Use Wallpapers to make your dining space look more beautiful.
Dining Space Designing Ideas:
These are some designs you can apply on your dining space-
Contemporary Lighting- Chandeliers are usually used to pretty up the dining space. However we can also use modern lights to make it look more beautiful.
Wall Art- You can use wall paintings to make your dining space stand out from the crowd.
Use Rugs- Rugs are the things that are most used in the kitchen. We can also use them to decorate our dining space.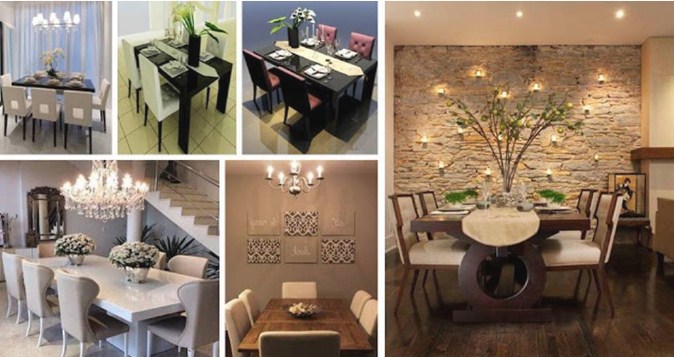 Modern Dining Space Design Ideas:
These are some contemporary design you can implement on your dining space easily-
Indoor Plants- Keeping natural things inside of your dining space give us a good many benefits. They also make our dining space look more beautiful.
Mirrored Pannels- If your dining space is quite narrow and you want it to look more spacious your can use mirroed pannels in it.
Modern Space Dining Room Ideas:
Sometimes we don't have enough space for our dining room. In this situation we can use Mirroed Pannel Design (mentioned just above) to look it more spacious.
Small Dining Room Designs India:
If your dining room is not large enough you can use these design ideas-
Foldable Dining Table- If your dining space isn't enough big, you can use foldaway table and chairs to save space.
Use Dining Benches- Benches don't just save space; they also give comfort to the sitter.
Use Minimum Possible Stuff- If your dining space is short, avoid putting too much stuff inside of it.
Dining Space Interior Design:
Dining Table could be paired with vintage chairs. The table's cube base echoes the square backs of the chairs.
We can always use Chandeliers to make our dining look more beautiful and brighter.
Conclusion:
We hope you found the information, your were looking for, in this article. If you didn't, what was that, let us know in the comment section so that we can include about that in the future.