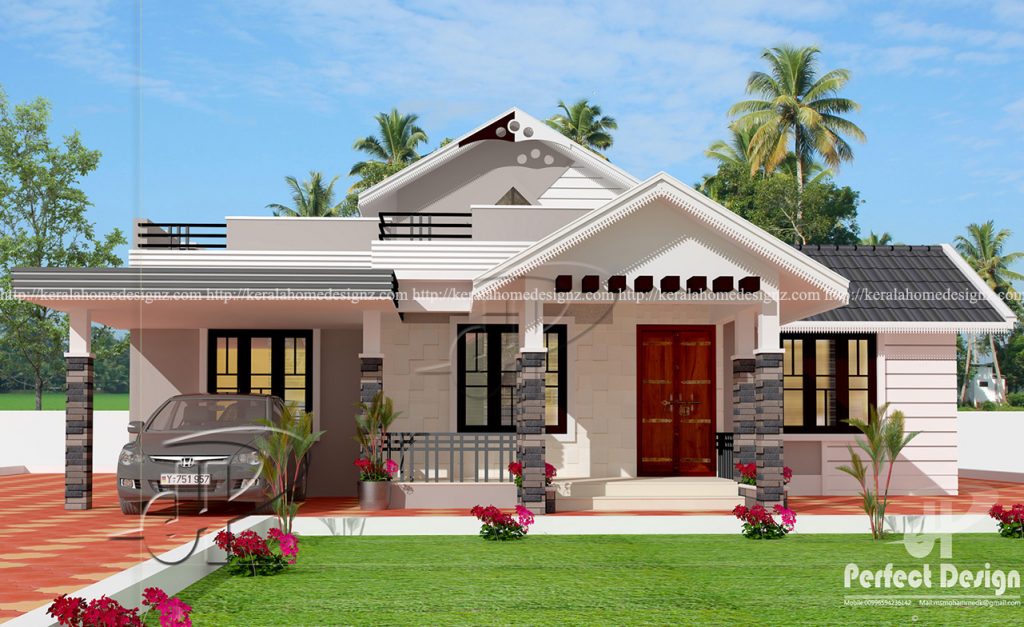 One Storey House Design with Roof
We are one of the leading architecture and Interior Design Company. But, we are not working to earn but, we are doing this just to share information among people.  Even we don't charge anything for this plan we never compromise with the quality of designs and standard. There will be 3 bedrooms, including one as master bedroom and two other bedrooms.
General Details
Total Area : 114 square meter(1227 square feet)
Total Bedrooms : 3
Type : single Floor
Toilet:2
Perfectly Designed House Plan
Under our one storey house design with roof plan you get complete house description this plan covers a car porch with enough space, sit out, a living room with nice design, three bedrooms with attached toilet, perfectly designed kitchen with combination of different colours, stairs and many more things.This plan is well executed by Mohammed kutty
Even this is a single room plan but open space gives you the facility to have some place to spend time with nature. The one storey house design with roof house plan is very good option for you. Whether you have a small plot or a big one this plan is best choice for you. We make you sure that once you take our service. Under the plan you get a well created design and a complete way by which you can plan and build your home as well.
Image Credit:keralahomedesignz.com