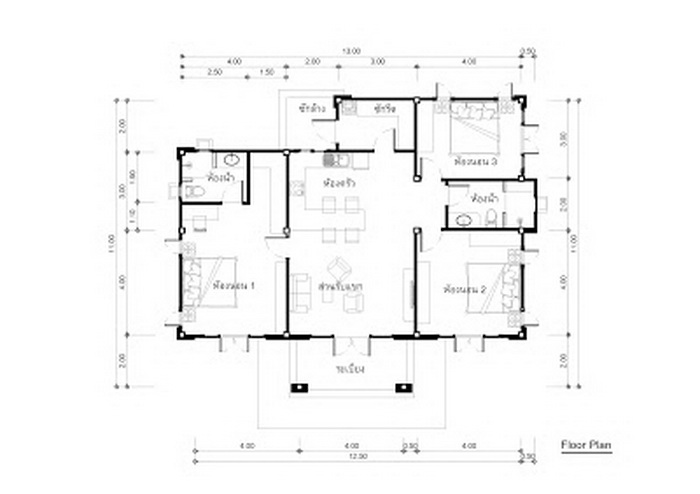 The design of this house might remind you the image of a bungalow in your mind. The house is single storied with gabled roof.
The color of the roof is in green. The roof is made up of steel that gives a strong protection to your home. The walls are in cream color and have some designs in some area that make it beautiful. The windows have aluminum frames and strengthen by 6 mm glass panels.
The car porch is secured with rolling shutter. The decorative chandelier is fixed on the walls and pillars. The front door is crafted in wood that adds a classy touch to the front area.
The garden is designed beautifully with grassy meadows and plants. The grey colored paved walkway through the idle of the garden gives a nice feeling while approaching the home.
There are three bedrooms available in this design. The master bedroom has an exclusive attached bathroom with modern facilities. Another bathroom is shared by other two bedrooms.
The living are and dining room (See Best 5 Steps For How to Design a Dining Room Perfectly) is the same line. The kitchen is having all modern facilities with purposefully designed wardrobes. The floor area of the house is 127 square meters while the lot area is 285 square meters (See Small House Stylish Designed To Be Build On 48 Square Meters).
Source: pinoyeplans.com