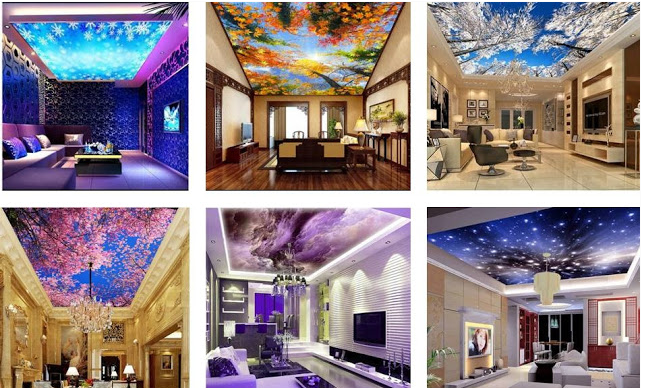 If you have been thinking about remodeling of your home then we offer you for best Ceiling Mural Design Ideas which will inspire you a lot. You want to get a unique, inimitable and individual character and get inspiration by our ideas.
Ceiling designs can be brighten up with modern wallpaper design ideas that add texture and color, interesting or pleasant images which make room decoration more interesting. Ceiling decoration with modern wallpaper is excellent for creating more attractive.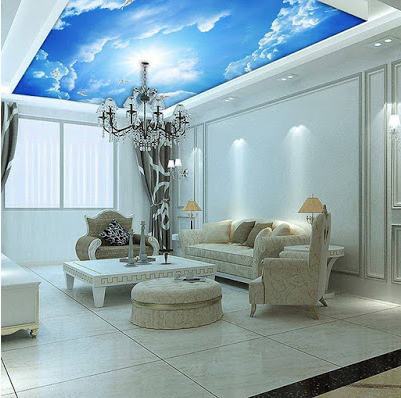 It is not so difficult to design of ceiling but you need to carefully choose color, texture and modern wallpaper patterns for design.  Modern ceiling design with decorative stretch ceiling film .
Here are ideas for ceiling decorating with wallpaper and the best ceiling designs. Get inspired and ready for ceiling decorating with modern wallpaper, exploring this wonderful technique of creating remarkable ceiling design.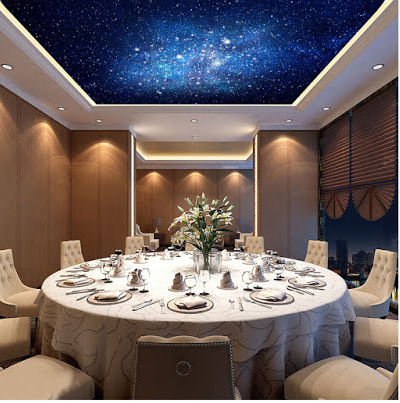 Room décor with stylish stripes illusion

Room color trends, home decorating materials and interior paint colors
When most of us think about ceiling for our homes,  the thing that comes to our mind is white or flat. A great ceiling design, whether it is in the living room or the dining area, the kitchen or the bedroom, can give a room unique, inimitable and individual character that also leaves an indelible impression in the minds of those who step in.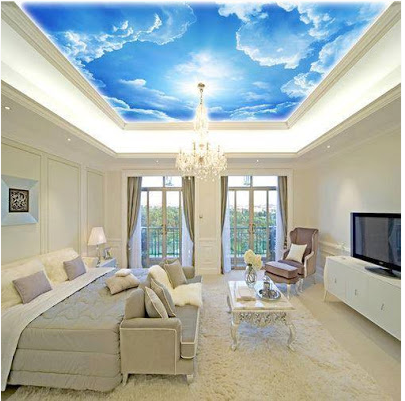 From providing a stylish modern alternative to offering the classic look by employing pendant lamps and chandeliers, an innovative veiling design can do wonders to any existing room when combined with proper lighting technique.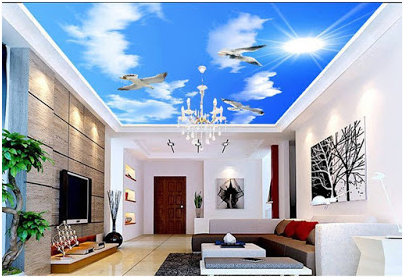 You could also have a mural painted on the ceiling . Favorites for bedrooms include clouds, star and white surface overhead. There is also a custom ceiling murals design with creative modern artistic interpretations on ceilings. Patterns, shapes, graffiti,graphic design etc.for more details contact on whatsapp or email.
Email : achahomes@gmail.com
WHATSAPP:+918592975786