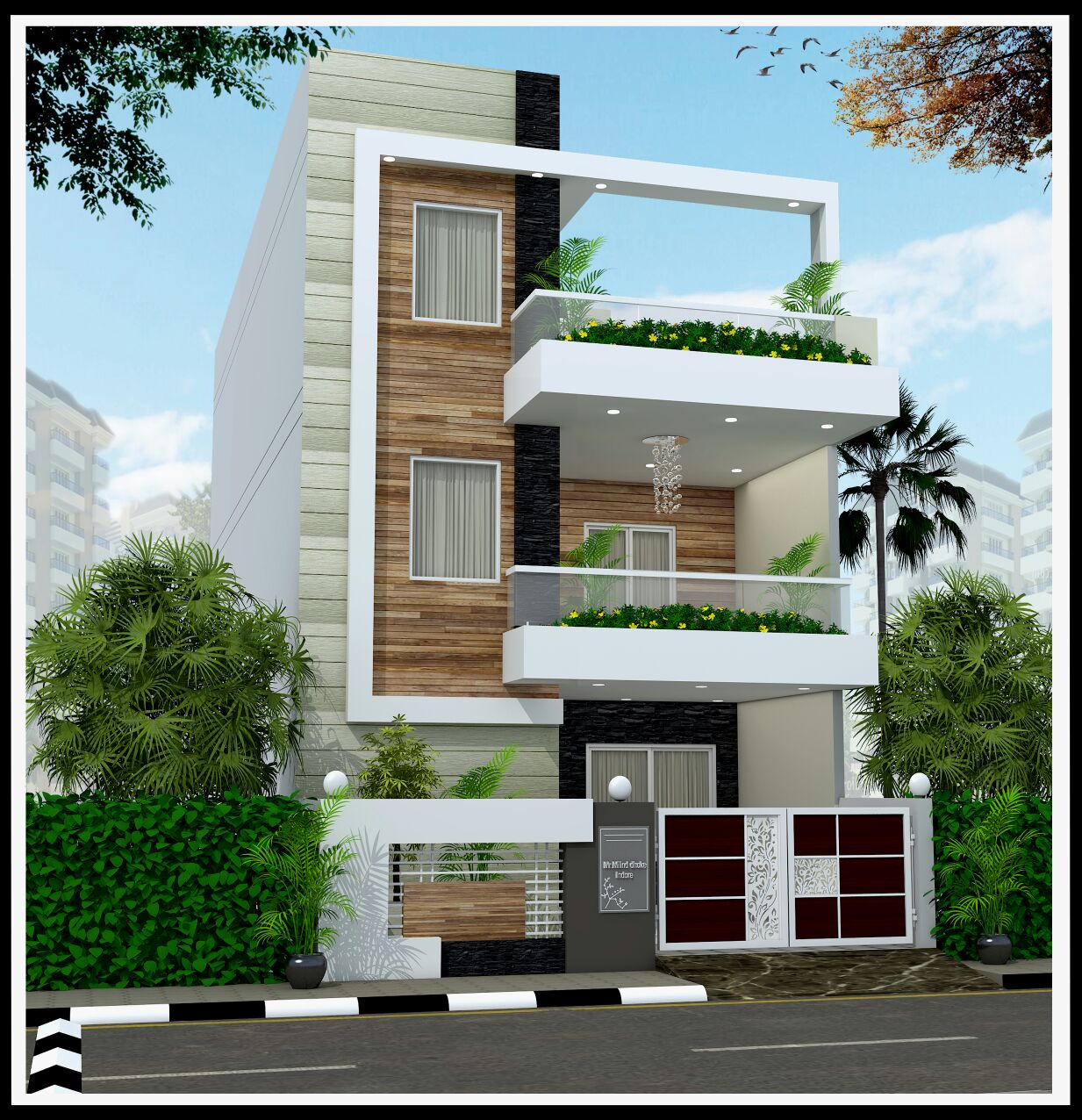 A Step Towards a 22 feet by 45 Stylish House Plan
It is said that style is a reflection of your attitude and your personality. And what better way to reflect an exquisite style than your homes.Whether it is the first time that you are thinking to buy a home or you are just looking to upgrade your home, we have stylish house plan that everyone will like.With the help of our creative boundaries and great designs we are able to deliver beyond the expectations of customer. Get your dreams come true with our 22 feet by 45 Stylish House Plan that is a perfect blend of Modern and Stylish features to provide a 360° makeover to your living in a beautiful place of 22 feet by 45 square feet (See 20 feet by 50 Modern House Plan With 4 Bedrooms).
General Details
Total Area : 990 Square Feet (22 feet by 45 or 91 square meter)
Total Bedrooms : 4
Type : Double Floor
Style : Modern
Plan Price : 5999 INR
Plan Package Include
2D Floor Plan
3D Floor Plan
3D Elevation
Interior View
Delivery Time:within 5 business working days.For more information  please contact me
Whatsapp:+918592975786
Mail : achahomes@gmail.com
(ALSO READ:List of 4 Bedroom House Plan Ideas Everyone Will Like)
General Information: Your Beautiful, Stylish and trendy home comprises of Two Amazing Bedrooms , One Kitchen, One Spacious Lobby , a Wide Drawing Room and a Novel Parking Space. Sounds amazing right! Trust us, the actual experience will be much better than this since houses are for life long and we focus only on how to make your lives better by providing a better living space. Home calls for comfort and positivity and we tend to create such an atmosphere for you along with an essence of style in it as we understand that your home is a living space not a storage space.
This Stylish House Costs For: Your home should tell the story of who you are and what you love and we have tried our best to assemble all your likings at the approximate construction cost (See How to reduce construction cost in India? 7 Effective Tips To Reduce Construction Cost)  of Rupees 40 Lakhs.This stylish mash-up of Contemporary and ultra-modern house would cost you just 40 lakhs. There is nothing to think much for it as this home is created only to inspire you to go out and do great things and then come back for refreshment at your trendsetting home.