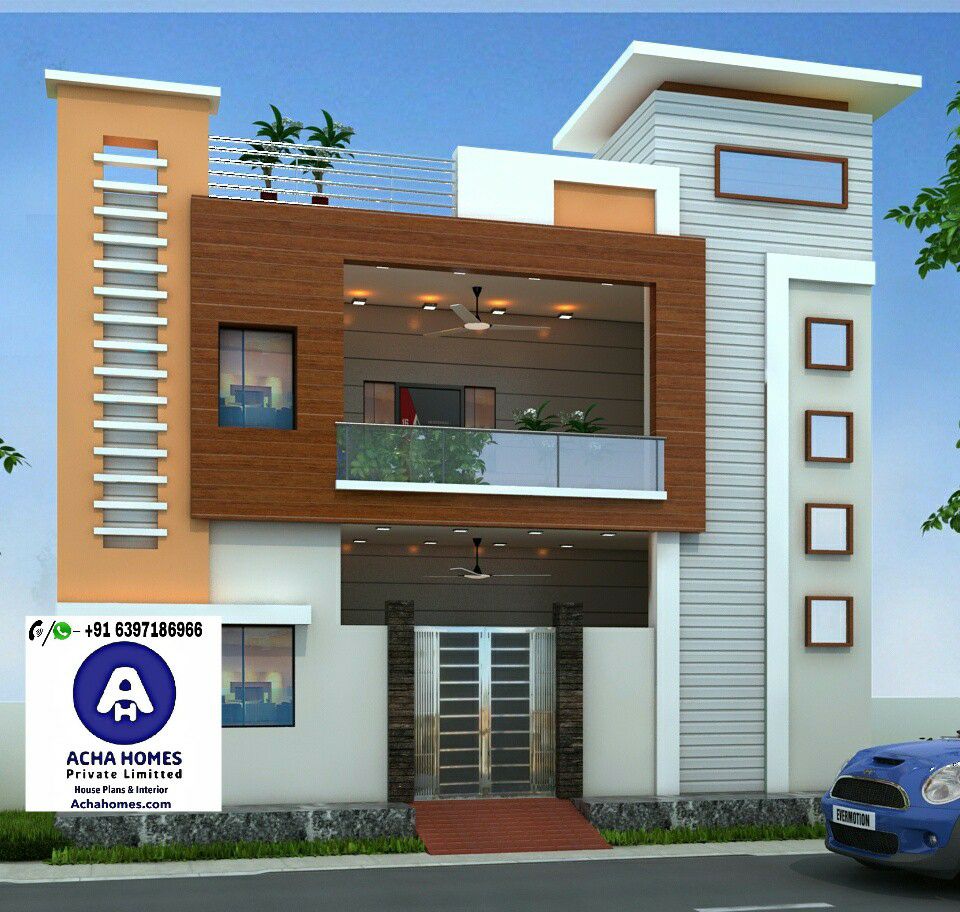 A peaceful and aesthetic 2bhk contemporary, modern house is all what one dreams of. To fulfil your dream we bring to you, a beautiful 24 feet by 40 modern house that is not only cute from outside but practical from inside to promote a sustainable living. Modern house plans are greatly prevalent in light of the fact that they function admirably in warm and breezy atmospheres, they can be economical to fabricate and they frequently permit division of rooms on either side of normal 'innovative' space.
Specifications:
A Well Constructed Kitchen
An insight into this innovative Modern House Plan:
The Modern House comprises of two spacious bedrooms, one kitchen, a drawing room, a lobby and a bathroom along with a few other compact surprises along the way. Such comfortable home has all the makings of a charming space. The inside offers a minimalistic approach that makes use of every inch of it's construction. This fabulous gem of a home had us grinning in admiration of every aspect of it's perfect little layout- great homes really do come in 2 BHKs. Turn your monotonous life into a life long vacation with these stunning 2bhk modern houses.
Plan Package Include
2D Floor Plan
3D Floor Plan
3D Elevation
Interior View
Delivery Time:within 5 business working days.If you need home plan for this house please contact me
Whatsapp:+918592975786
Mail : achahomes@gmail.com
Guess what! Such Amazing House is available at such an affordable cost.
There is an immense beauty hidden in simplicity. Such house that one can proudly call its own is available at an approximate cost price of Rupees 30 lakhs. Fulfil your dream of a charming, resplendent 2bhk house in a peaceful setting just at the cost of 20 lakhs better turn this house into a beautiful home your presence is awaited.
Have a sense of pride in owning your own space. A sweet, small modern home to give you more than just basic at an unbelievable price.