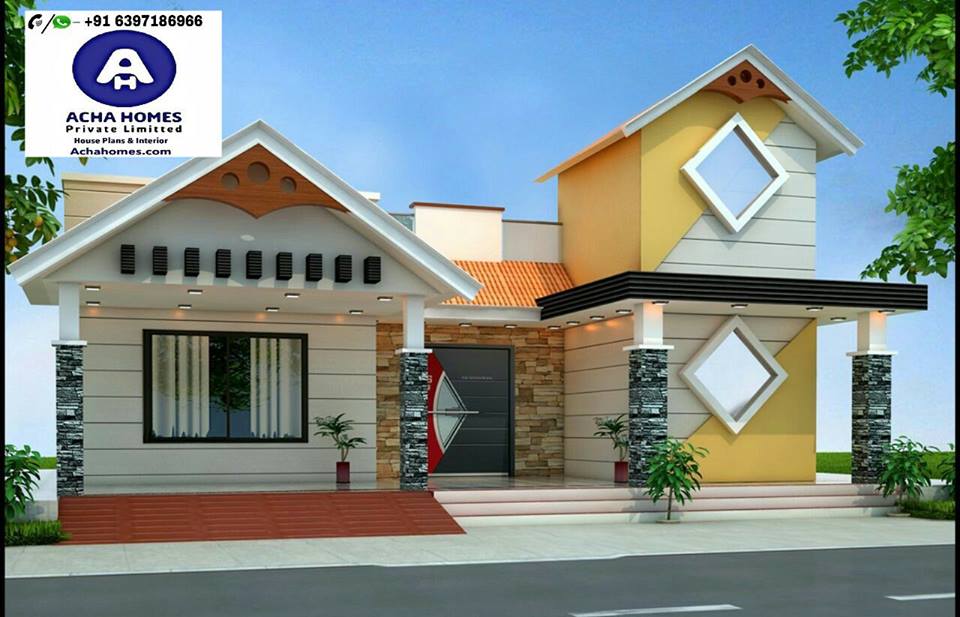 Home is the place where when you have to go there, they have to take you in. With accomplishment of so many house projects, we have always followed the guiding philosophy of 'Quality in Our Construction Standards and an appreciable Integrity'. Our focus has always been to provide Spaces that stand as a good value for money with good ventilation and natural light to enhance the positive energy in the houses. And to serve you with the best we have curated a Modern House, united by a commitment to individuality, modern and progressive design to provide you an array of Modern and Contemporary properties for sale.
To highlight the quality of our name we bring to you a ravishing Modern House spread across 20 feet by 60 to keep your prefab dream alive. This beautiful yet affordable modern house will not only perfect be awestruck in it's construction but also in the Utilization of the 20 feet by 60 area that it provides to enhance your well-being.
    Important Features:
2 Spacious Bedroom

2 attached Bathrooms with bedrooms

A large Drawing Room

A Living area complemented by a dining area

An open space
The Plan aims at making the best use of space to suit the needs of the family in the best and the most efficient way possible. It presents a 2 BHK house with smart structure. The bedrooms are well constructed with attached bathrooms for the customer's convenience. The Drawing room and the living space will be a mix of charm and innovation.
They say images are worth a thousand words, we present you an opportunity to create beautiful, memorable images with our home but for that you have to make it your home.
Get hold of this amazing home at cost of just Rupees 20 lakhs.
Sounds in your budget? 'We exactly know how to create a balance between quality and affordability which is why we bring to you our 20 feet by 60 2 Bhk Modern House Plan at just 20 lakhs'
Plan Package Include
2D Floor Plan
3D Elevation
Interior View
Delivery Time:within 5 business working days.For more information  please contact me
Whatsapp:+918592975786
Mail : achahomes@gmail.com