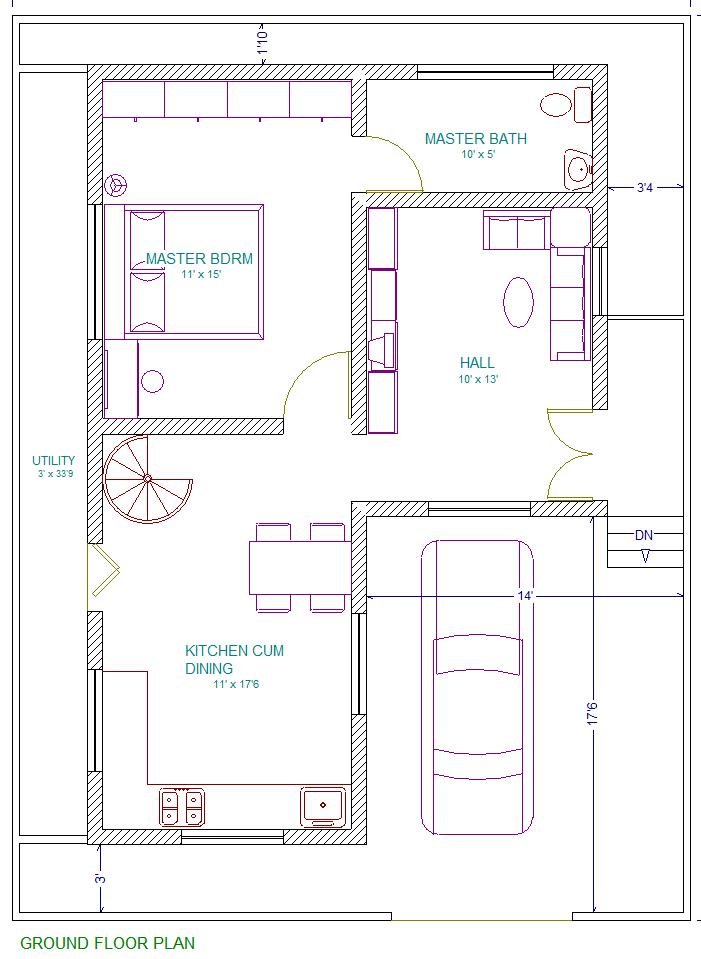 If you are looking architectural space design at per the vastu then we can help you. We are working to help people like you who are looking to build their own house.  Here, you will get vast tips as per your plot size, plot direction, need, budget and style. Under the 30X40 east facing vastu home all the floor plans are custom designed according to your need. But, once you come to our website you can be sure for the best architectural design plans.
General Details
Total Area : 1200 Square Feet
Total Bedrooms : 1
Type : Double Floor
Size:30 feet by 40
TYPE:Vastu plan
Best Vastu Tip to Build East Facing House
Our 30X40 east facing vastu home plan better ventilation and climatically designed house. As per the plan the kitchen should be placed in the South East and cooking should be done facing east, also East direction is considered the best direction for cooking.
The master bedroom of house should be built in the South West that can be easily segregated into the private zone. You can take staircase in the Southern part of the house, going up clock wise from North to South of East to West. Balconies can be design in East or North East side of the house that suited you best. Try to locate the underground water tank and septic tank in east facing house.