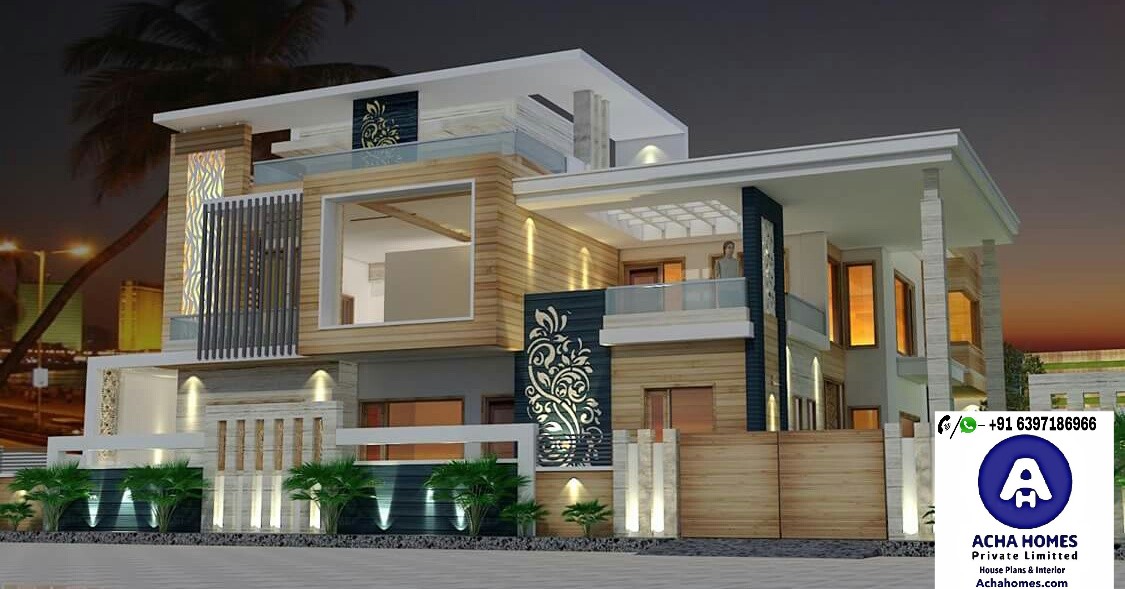 Why do people need a Modern House?
Perhaps the basic necessity of any human is a shelter. And you know each house in the world can serve that basic purpose, no matter what condition that house might have. But few people want more than just comfort, they want luxury to their houses, due to which those houses look more tempting and appealing. Such houses are not just simple houses they are built using latest architectural designs and the state of art and technology. These houses offer a mesmerizing architect and amazing structural designs. Modern House Plan are all about rejuvenating you living.
What is our Modern House Plan? 
Our Modern House Plan is all about innovation in art and technology. It comprises of 60 feet by 60 Modern House  that is it is a 3600 square feet Modern House plan which is 6bhk area to satiate your joint or nuclear family's needs.
General Details
Total Area : 3600 Square Feet (60 FEET BY 60)
Total Bedrooms : 6
Type : double Floor
Style : Modern
Plan Price : As per your requirements
Plan Package Include
2D Floor Plan
3D Floor Plan
3D Elevation
Interior View
Delivery Time:within 5 business working days.For more information  please contact me
Whatsapp:+918592975786
Mail : [email protected]
What are the provisions in this Modern House?
We are presenting a magnificent modern yet simple house design. The elevation of the house itself is meant to thieve your breath away with its fascinating beauty. Some of the provisions included in the house design are a porch, miniature sit out, a welcoming living room, 6 comfortable bedrooms (3 bedrooms each floor), a nice bathroom, pantry kitchen with a convenient work area and a spacious wide open terrace. Such features make the Modern House Unique.
What does this unique house costs for?
This Modern yet aesthetic House cost for just Rs 45 lakhs. You can grab such an amazing house at this unbelievable price. Since we care for your needs, we know what's best for you which is why we always strive hard to provide the best you and for the best house we are offering you the best price of just Rupees 45 lakhs.