Undoubtedly, juggling work and home along with having children is one of the most challenging tasks. Having kids around at your home workspace when you might add a Teleconference, cooking food, focusing on wiring, or trying to balance your monthly budget can be tricky. A child's room is one of the places that play a vital role in their overall development and growth by inspiring their creativity and mind. The designing of the kids' room enhances creativity in children.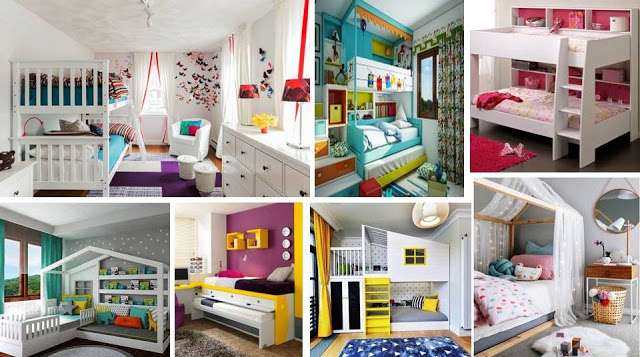 It is the only place where they can let their birds of imagination fly high and feel safe at the same time. A kid's room represents the unique personalities of the child that includes a combination of custom made pieces and personalization of the ambiance of the kid's room.
Below listed are some activities that parents can opt and keep in mind while decorating, redesigning, or making their kids room design:
1. Selection of palette ( black and white):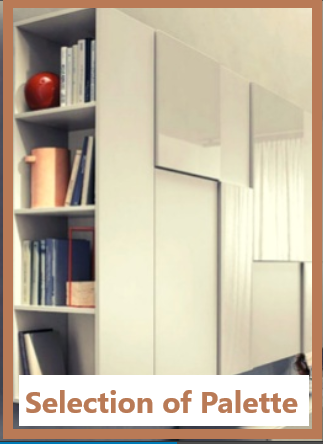 This monochromatic scheme works very well for kids of either sex. Modern furniture prints and accessories can make your baby feel at home. The addition of Lego storage cubes will not only look stylish but practical as well. This can be an optional contemporary look that would work for your child even in the forthcoming years. This kid's room Interior design can be easily updated as the child grows.
2. Being playful: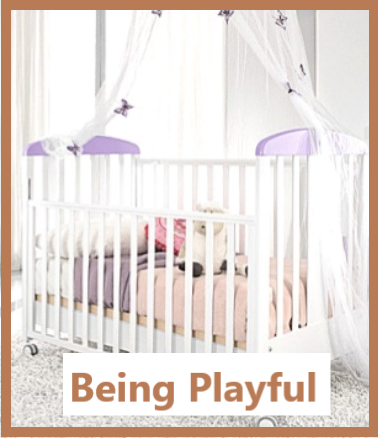 For this look of kids' room design, you must choose a plain backdrop so that visualizing bright, modern artwork, and some unusual furniture can be easy. You may add a stylish cot or a traditional cote to stimulate the room's anesthetic. All these can increase creativity in children. There can be kids room interior design be at minimal but with some stand-alone pieces like silk-soft carpet, single-colored thick curtains, some butterflies from ceilings, and etcetera.
3. Something different: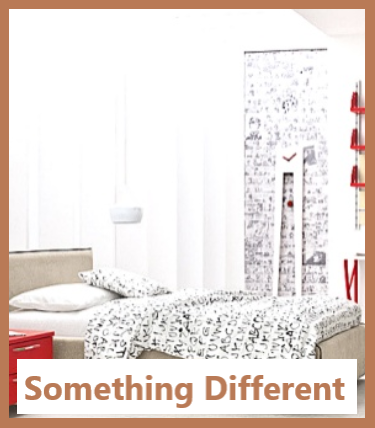 Creating a kid's room design with the fusion of both old and new ideas can evolve creativity in children immensely. You can turn kids room interior design such that it becomes a masterpiece infusion of colors styles and patterns. The mattress and doors can have a similar pattern print of alphabets and numerals to ooze the ethnic style. Moreover, it can either be a monochromatic scheme or a contrast of colored scheme.
4. The personification of Kid's room design: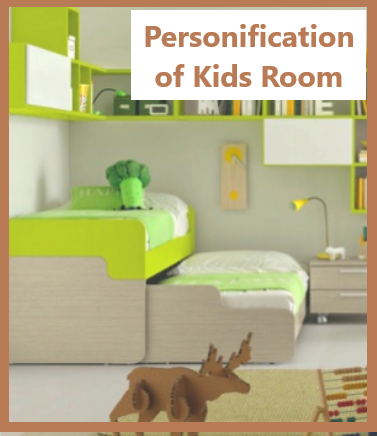 Thinking out of the box can turn out to be beneficial while choosing kids room interior design. If your child loves nature, you can decorate it with green colors and using a combination of the red and wooden roofs with a pop of green cabinets overhead. A sturdy piece of furniture can elevate the room. You may mix the kids' room design with a modern geometric drug and a wooden study place. Different artifacts that represent trees and animals can be added on shelves, cabins or can be shaped into cushions.
5. Inclusion of Modern set up with your kids favorite color: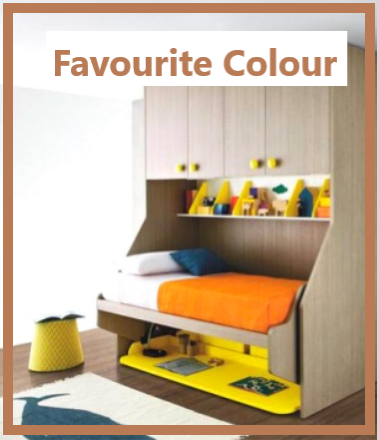 For this setup, you are required to choose three to four favorite colors and incorporate them subtly into your modern scheme. Yellow is an example of the most common gender-neutral color around, that can be played with a variety of other colors in the color wheel to showcase the personality of your child. The furniture can be in a multipurpose manner with the addition of quirky carpets and stools to keep them engaged in their world.