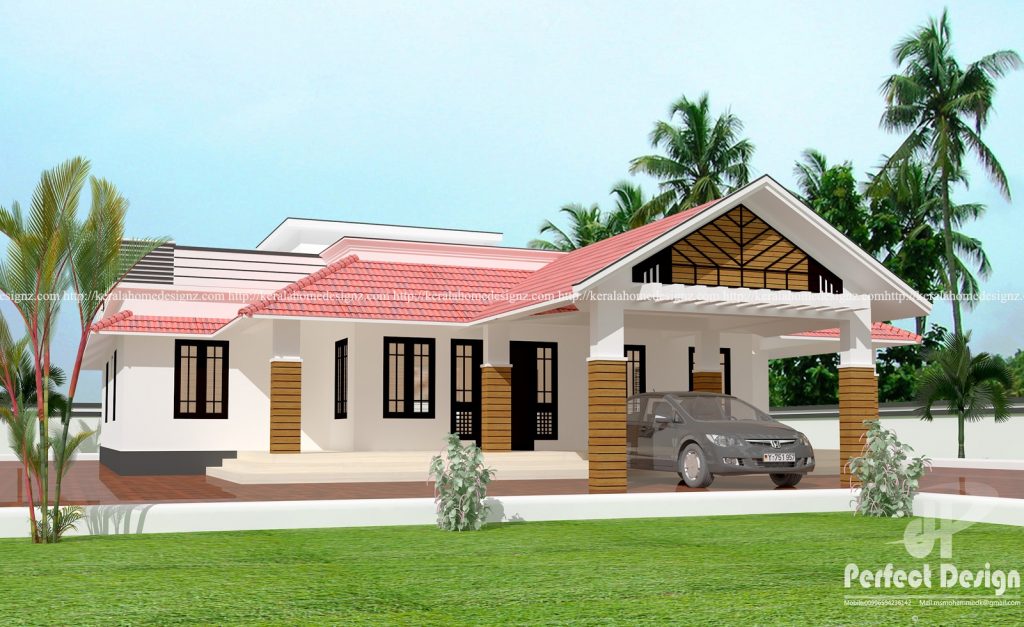 Amazing and Cute Home Designs
We understand that having own house is the dream of every person. People work whole to build a house with great designs. If you have also the same dream to have own and looking for some amazing and cute home designs then you are on right place. And we can help you in the best possible way.
General Details
Total Area : 1585 Square Feet
Total Bedrooms : 3
Type :single floor
Style : Modern
This plan is well executed by Mohammed kutty
Image Credit:keralahomedesignz.com
                         Best Home Designs Free of Cost
Under the plan the house is to be built in 1585 square feet. This house plan includes every important part of house such as porch, site out, bedroom etc. The house plan we are talking about is comfortable for both big and small house. Because this has 3 bedrooms so this is ok for big and also small house. This also includes porch, site out, living room, dining all of these are designed in proper way. Apart from attached bathroom with bedroom there is also a common bathroom.
This plan is not an exact estimate of house planning with it you get just an average expenditure in house building. Although this is an average but we make you sure that this will help you in many ways. First thing is that with it you can expect your overall budget and second thing is that you get a ready made plan in which you can easily modify as per your need.