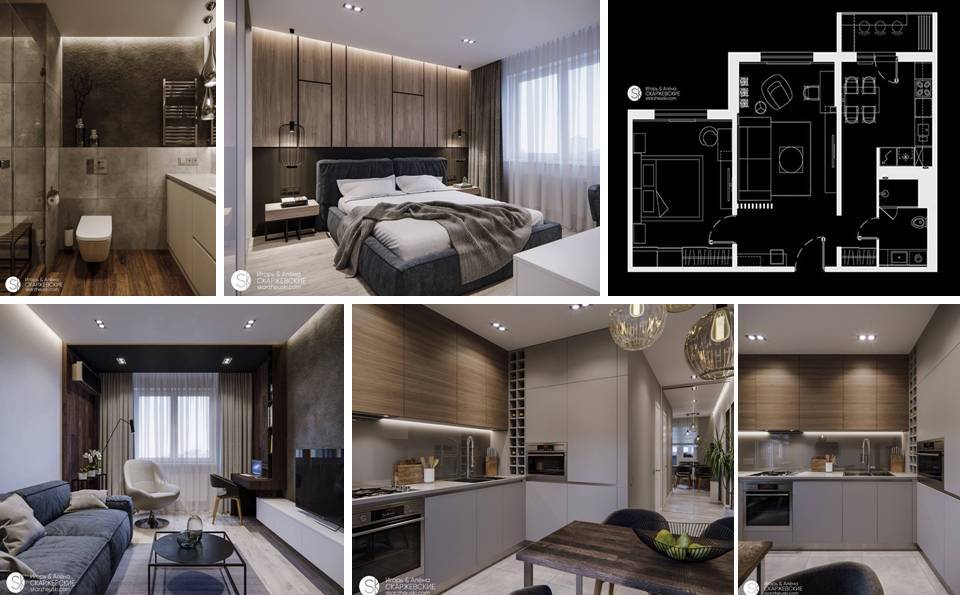 It is amazing to see the arrangement of spacious and beautiful furniture in just 60 square meters area. The space is used purposefully so that everything could be accommodated neatly within the space.
The entire interior is designed amazingly in every manner. The wardrobes are crafted well and having enough space to keep the belongings. Furniture and seating arrangements made simple and are perfectly blended with the color tone of the interior.
Special rack is provided here to keep the laptop and television. A small balcony is designed beautifully which gives outstanding outside view. Interior plants are used to decorate the lawn. Glass door is used as the entrance to the balcony
The kitchen is deviated from the living area using fence like partition. Pendant and recessed type of lighting system used here for a soothing effect.
The laptop stand consists of a book rack also which will help you to keep your office related files and reference books nearby. The floor design is amazing and which used a grey tone. It is nicely matching to the color tone of the wall and wardrobes.
Interior plants and pictures are used to decorate the walls. Kitchen is absolutely modern contains specially designed kitchen boxes and new cooking facilities.
Image source:decourunits.com