Find different elevation and design planning of 30X60 house that suited you best. This range is mainly created to offer spacious open plan living. Browse our home plan and find your best choice. The unique thing about this plan is that it is based on the international residential code to make it easy to apply for building permit from administration. This is sure that you will get here every kind of housing configuration differ in size, shape, designs and colour combination.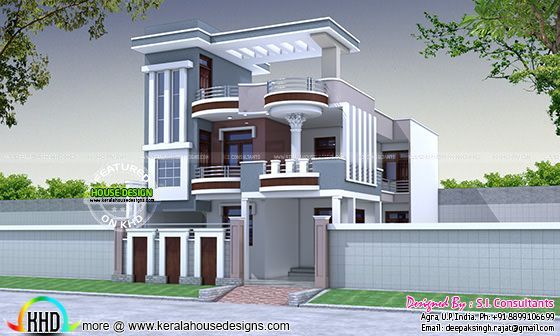 Image Credit:keralahousedesigns.com
General details
Ground floor : 1400 sq.ft
First floor: 1400 sq.ft
Total area : 2800 sq.ft
Plot area : 1800 Sq.feet ( land 30'x 60′)
No. of bedrooms : 4
Contact:+918899106699
Utilize Your Space to Build Your Dream House
We are famous for offering the same design and layouts that mainly people look for. We work in a creative way to utilize the space to present your house in the best possible way.Try this different elevation and design planning of 30X60 house and we ensure you that with this plan you will have various options of layouts, themes, design and many more.