House Plan for 40 Feet by 60 Feet Plot
If you have become tired for searching house plan for 40 feet by 60 feet plot then now just don't worry. Because, here we have listed various verities designs to build on 40 feet by 60 feet plot. These plans are made by expert team of architects who has been in this field for a long time. And this experience enables them to keep all the important things in mind like lighting, parking, balcony and many more.
General Details
Total Area : 2400 Square Feet
Size:40 feet by 60
Bedroom :7
If you need detail of this plan please Contact:+91-82 95 82 00 22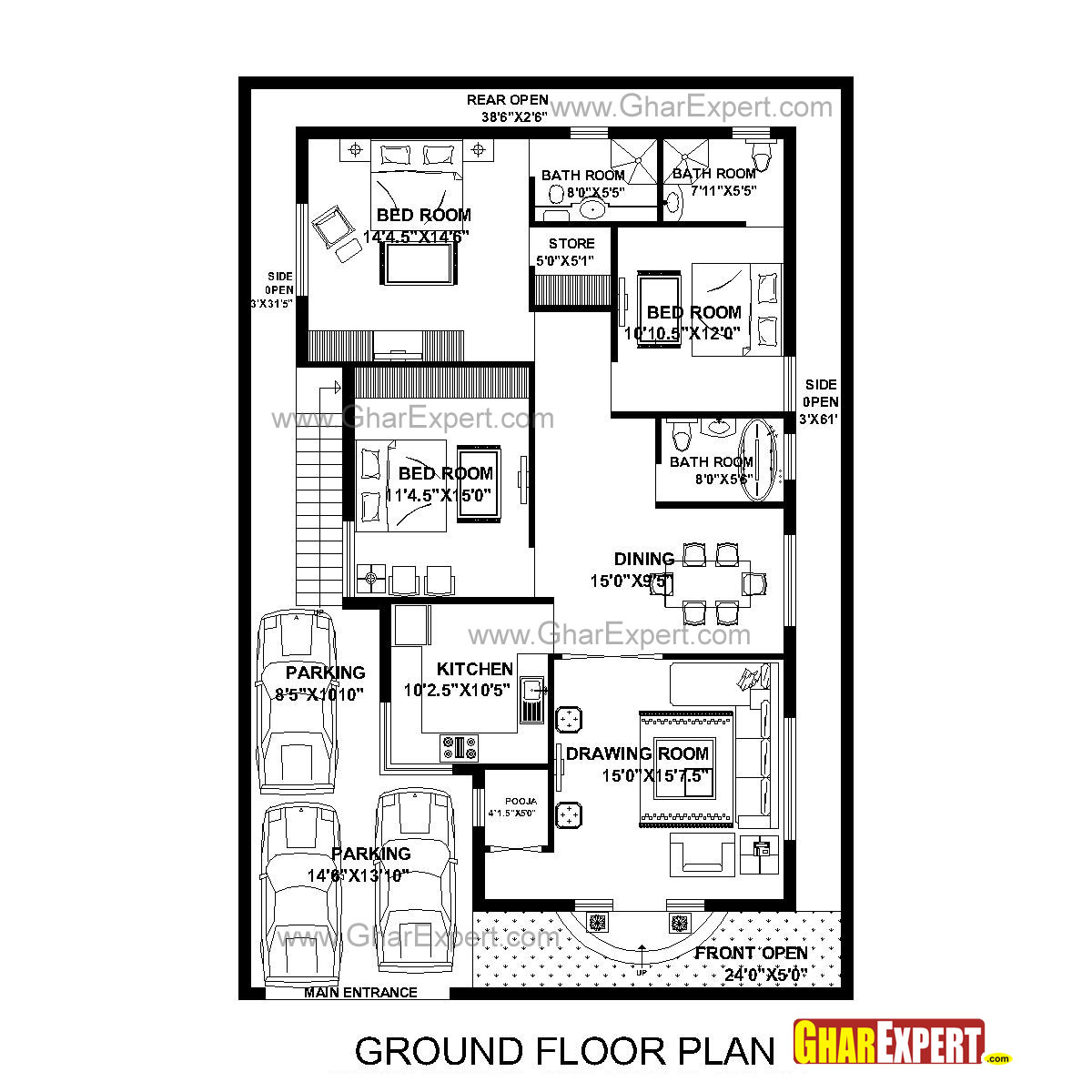 Image credit:gharexpert.com
Most Spacious and Amazing House Plan
We are sure that after watching our house plan you will be sure about planning and building an amazing and cute  home in the best possible way. So, take the house plan for 40 feet by 60 feet plot and give your family the most spacious and amazingly   featured home designs  with all important facilities like a perfect bedroom design, kitchen, living, dining room and many more.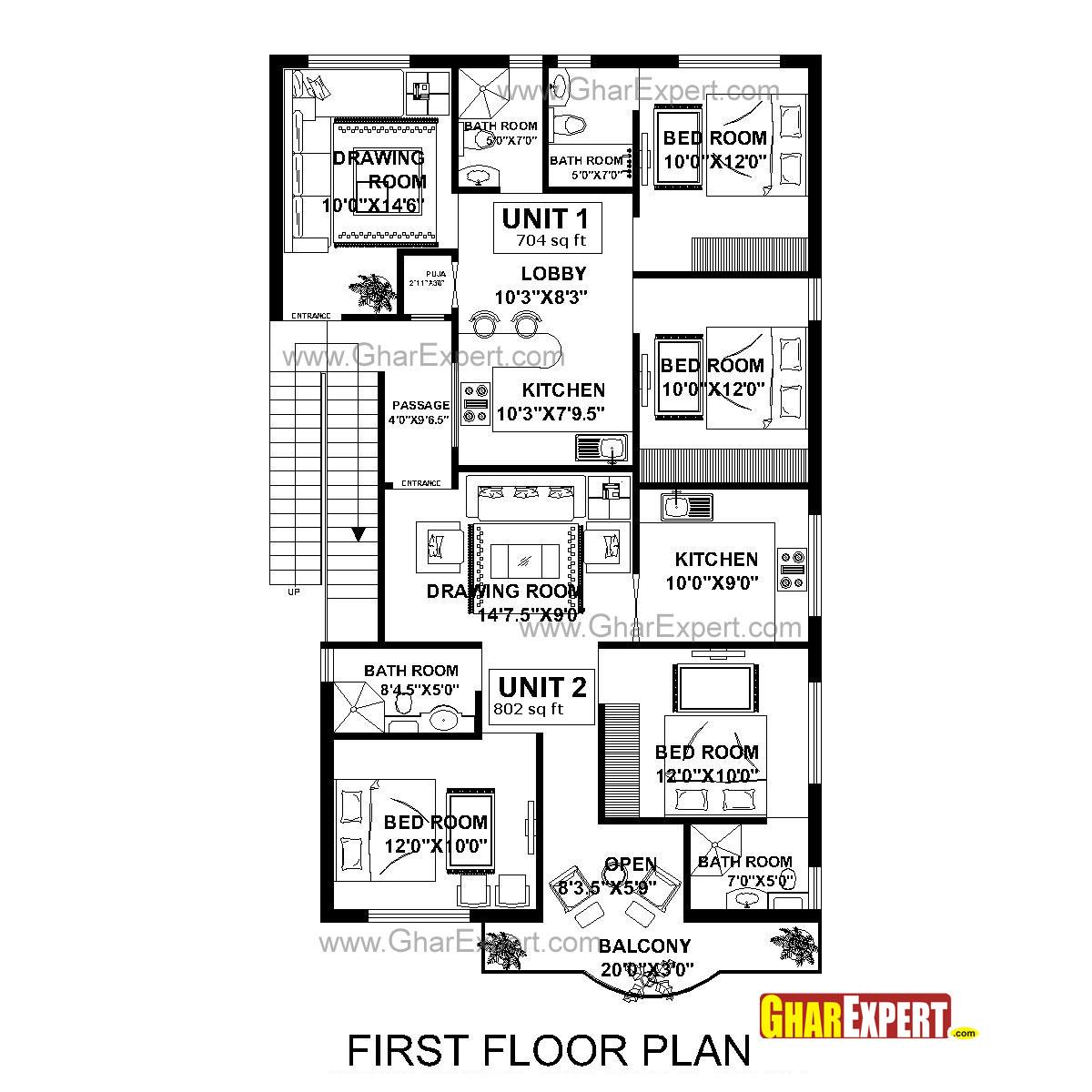 So, don't wait any more unless it may too late to do anything just take this plan now and start building your house.