All of us have an elusive home of building a home , a image of our dream house have been designed and embellished in our minds , since a long period of a childhood . If you have any desire to construct a beautiful house then you are at the right site our achahomes.com , we provide you plans of beautiful and luxurious home that will add up to your lifestyles that will  fit in according to your budget and will cost less than 12 lakhs , providing you with ample amount of elegant style and verve.
The dimensions does not decide the beauty of a house but in trend today are the compact houses , having maximum of  2 bedrooms that are embellished with enough storage are in vogue. Ambience with glass windows , crafty doors , matching shutters and enriched by sufficient parking space are the excellent findings for the low budget homes . Small properties to can cradle pleasing houses as well.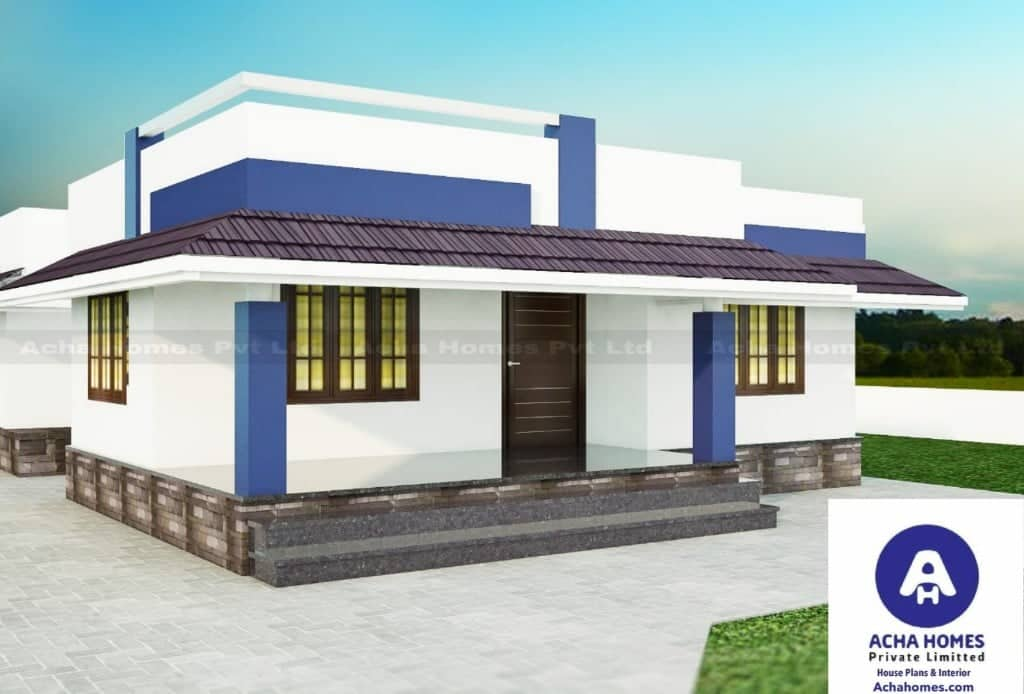 Constructing a duplex house can fall in a budget of 12 lacs , you can add inner staircase connecting it to the first floor this represents a spacious and elegent class look . Further you can plan a small garden at the entrance of your house together with some attractive exterior colours and a whole front designer gate ,  together all this will definitely add a charm to your dream home in a affordable budget.
(ALSO READ:BASIC VASTU TIPS FOR 30 FEET BY 30 EAST FACING PLOT)
House plan :
This house plan is meant to reduce the extreme cost of production. So things are kept simple and elegant, Let us start with the main entrance door that is not fibre made but in consideration   the other doors are. The additional cost of lentils is saved as they are made up of concrete frames .Texture Paints can be applied and the cost can be further cut down rather than plastering the ceiling and finally a beautiful fashion kitchen cabinet can be framed of ferro cement.Thus within no time the construction can be completed if the required materials are purchased before hand and later the construction can be resumed.
(ALSO READ:Best 3 BHK House Plan for 60 Feet by 50 Feet plot East Facing)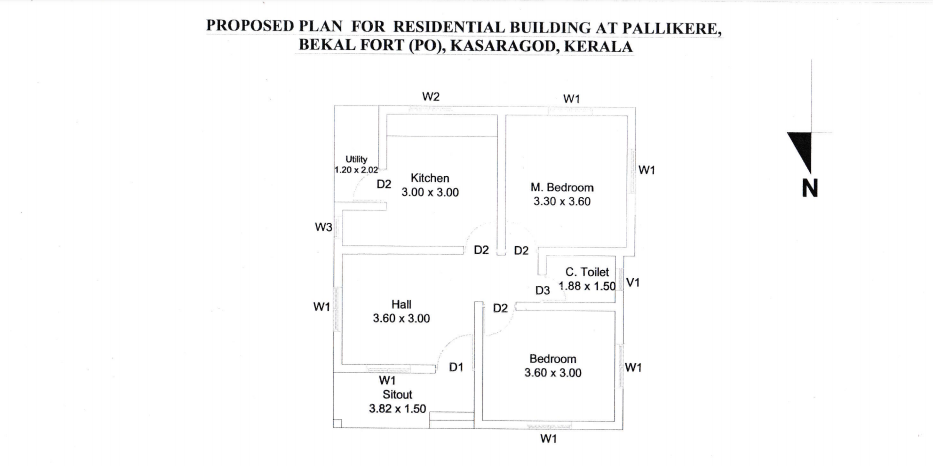 Project area : 1125 square feet
Dimensions : 25 * 45
Floors : 2
Bedrooms : 3
Materials :-
Foundation : solid concrete
Doors : Fibre doors
Windows : Concrete frames,  glass, wood
Flooring : Vitrified tiles
Cabinets : Cement and plywood
Roofing : Concrete , steel
The above stated plan does not require your massive property , in fact can be built on an area as compact us 1125 square feet.
(ALSO READ: WHAT IS VASTU 22'X 27 'SOUTH DIRECTION HOUSE INCLUDING TIPS AND DIRECTION)
Thus to give a final touch to your elegant home, you can also have a coffee table at a corner in your small little home balcony with few plants in order to have nature's touch,  together you can also think over of an exterior wall with natural stone work as this will give an unique look to your home and make it irresistible . So here you have a dream house at affordable price that is built easier , requires no long cleaning process and which is easier to maintain . These house plans may be smaller in size but have used every corner creatively that makes your house look and feel larger than they actually are.
We would be delighted to help you find your budget plan and serve you according to your needs. Feel free to visit our team at Achahomes.com to help us serve you with your required plan of dream house.