In the last decade, modular kitchens have become a trend in modern Indian homes and apartments. A modular kitchen means having an already curated kitchen that comes in modules or some standardized units. Approximately, a modular kitchen price range lies between Rs. 50,000 for a tiny kitchen to more than Rs. 8,00,000 for a grand and spacious kitchen. The final price of a modular kitchen design depends upon multiple factors like material used, colored chosen, and the type of finish given.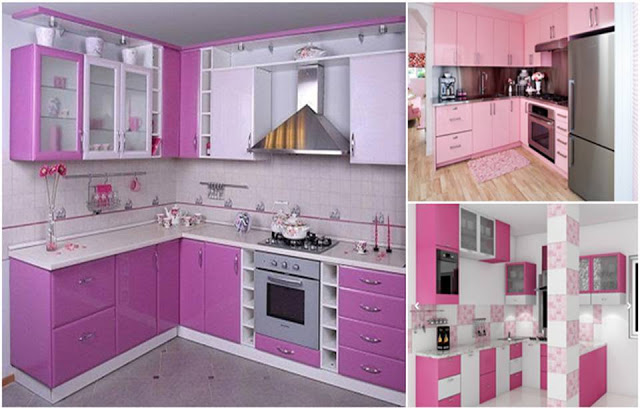 One must choose the practicality and functionality of a modular kitchen while deciding modular kitchen design ideas over being trendy and stylish. If the decisions are taken decisively, about utilities like cabinets countertops, accessories, and appliances carefully then you might end up with an elegant and low-cost modular kitchen.
No doubt, planning for a renovation or designing from the starch of a modular kitchen is a big step with the involvement of a great amount of money, the layout of modular kitchen design will aid you while deciding multiple aspects of modular kitchen design ideas. While taking modular kitchen design ideas over the internet, one can certainly add a bit of their personalization to each idea and make their kitchen look comfortable and pleasant.
Below given are some modular kitchen design ideas that might help in creating your version of a modular kitchen:
L-shaped Layout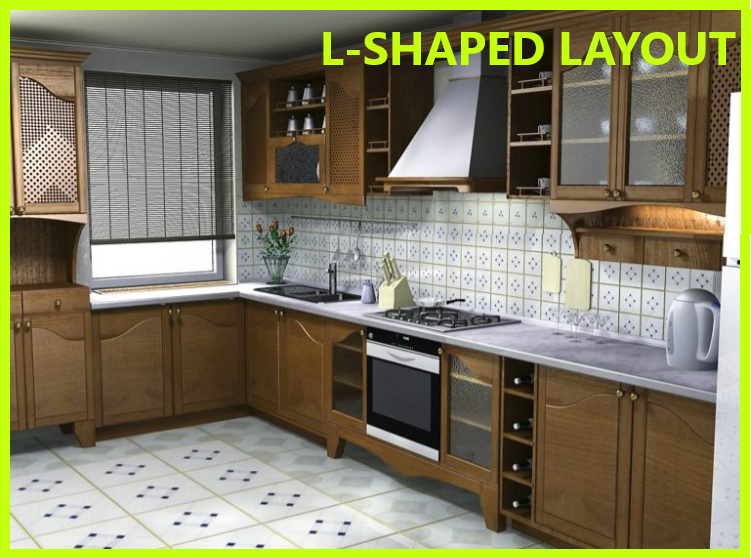 It is one of the most common modular kitchen designs that are visible in Indian society. Moreover, it suits the best for tiny homes as it provides a large area for footwork. Also, it gives you a large amount of storage space. With this modular kitchen design idea, you might keep the stove at the center position of the long arm while washing the area at the corner of the second arm in this L-shaped modular kitchen design idea. Lastly, it is a low-cost modular kitchen design that can be taken into consideration.
Straight Layout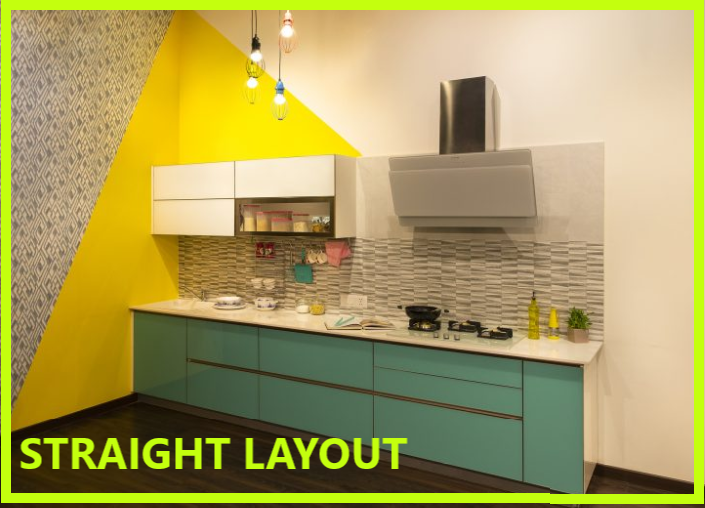 This kind of modular kitchen design is suitable for those living in a studio or loft apartments. This low-cost modular kitchen design idea improves efficiency and takes a very small space of your home. This modular design idea is sleek and stylish.
U-shaped Layout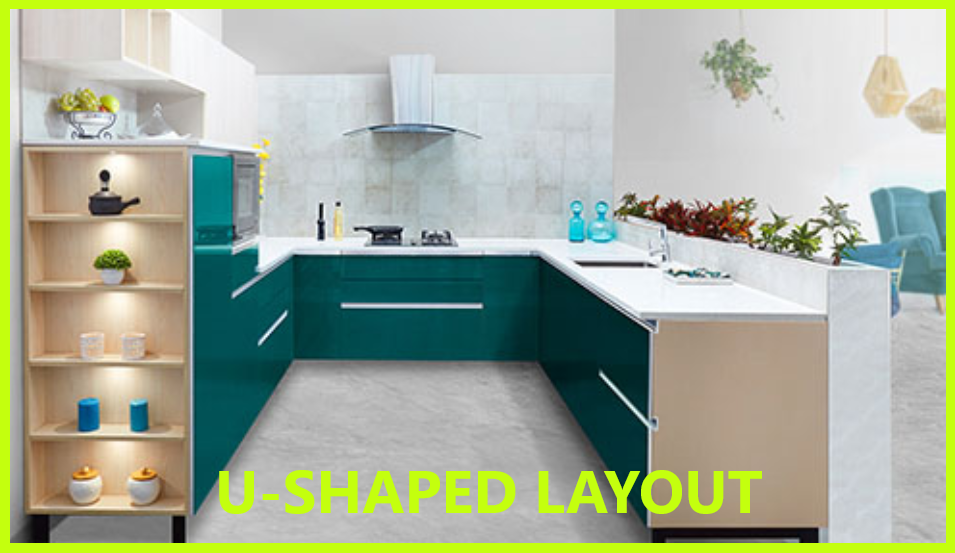 If you have a large space for your kitchen, this might be your go-to modular kitchen design idea. As it can provide you with the most efficient work triangle. It also gives you a lot of space for storage when you include both upper and lower cabinets. It is suitable for more than one person to work in this kitchen simultaneously.
Island Layout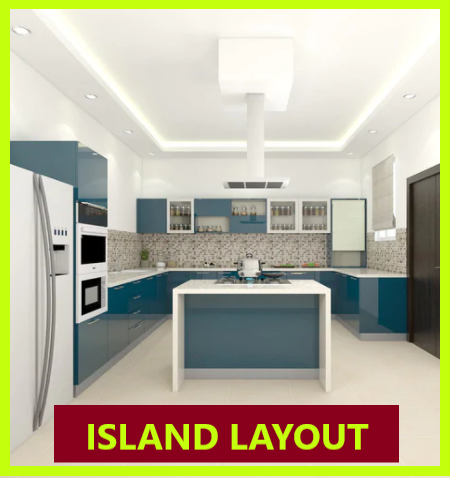 It is one of the exotic ways to include siting are for your family in the kitchen. This modular kitchen design idea includes an unconnected Island space in the middle of the kitchen with a combination of either a straight line or an L-shaped modular kitchen design. The Island area can be utilized as a breakfast bar or can be made useful by adding a sink or stove top.
Parallel/Gallery Layout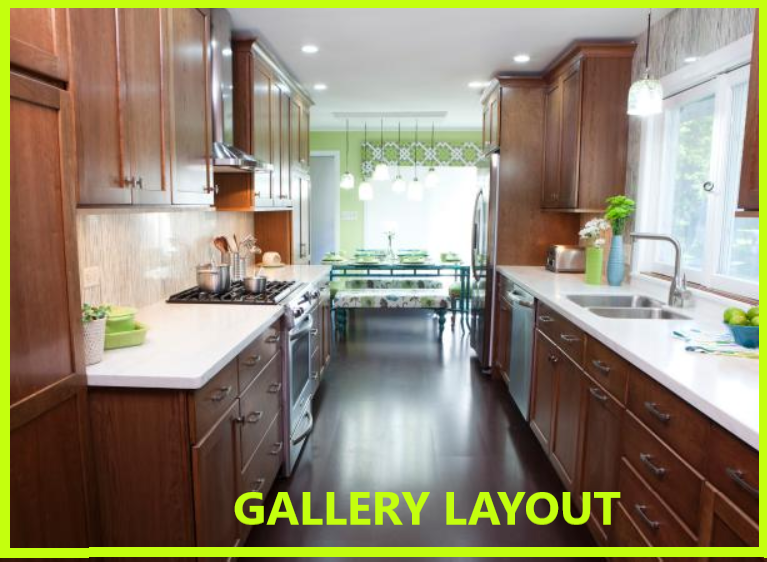 Some people like to keep dry and wet work spaces away from each other in their modular kitchen design. For those people, having a modular kitchen design idea with two long working spaces, facing each other is the best option. Not only it provides a lot of space for storage but also gives you plenty of footwork area. It is one of the most efficient and low-cost modular kitchen design ideas.