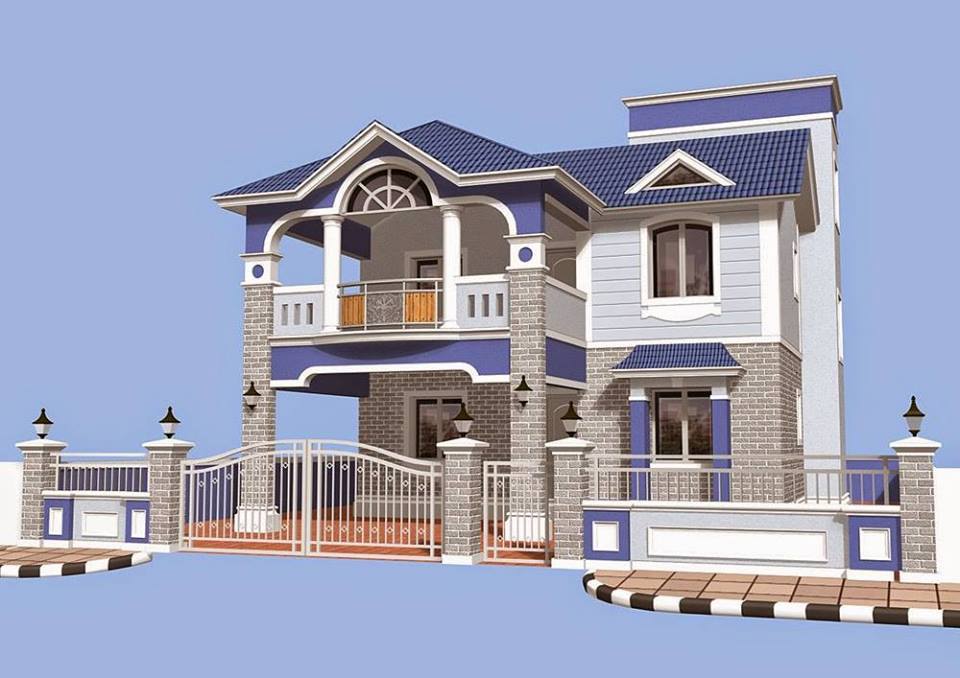 A beautiful home with all amenities in an affordable construction cost is a dream of most persons. But it might occur some unanticipated expenses while the construction time if you do not have a proper planning on it. It may overturn your total financial plan too.
General Details
Total Area : 2000 Square Feet
Total Bedrooms : 4
Type : Double Floor
Style : White Contemporary
Approximate Construction Cost : 25 Lac's
However there are lots of alternatives for the question how to reduce construction cost . Here we present home plan of 25 lakh rupees – which is quite affordable for a middle class family without compromising in basic amenities and building quality.
In this design it is incorporated with all the convenient facilities such as Living room, Dining hall, Bedrooms with attached bath, kitchen, work area Etc.
Now started thinking of your new home ? Then we can help you to build your dream home by keeping your budget within the limit of 25 Lakhs.